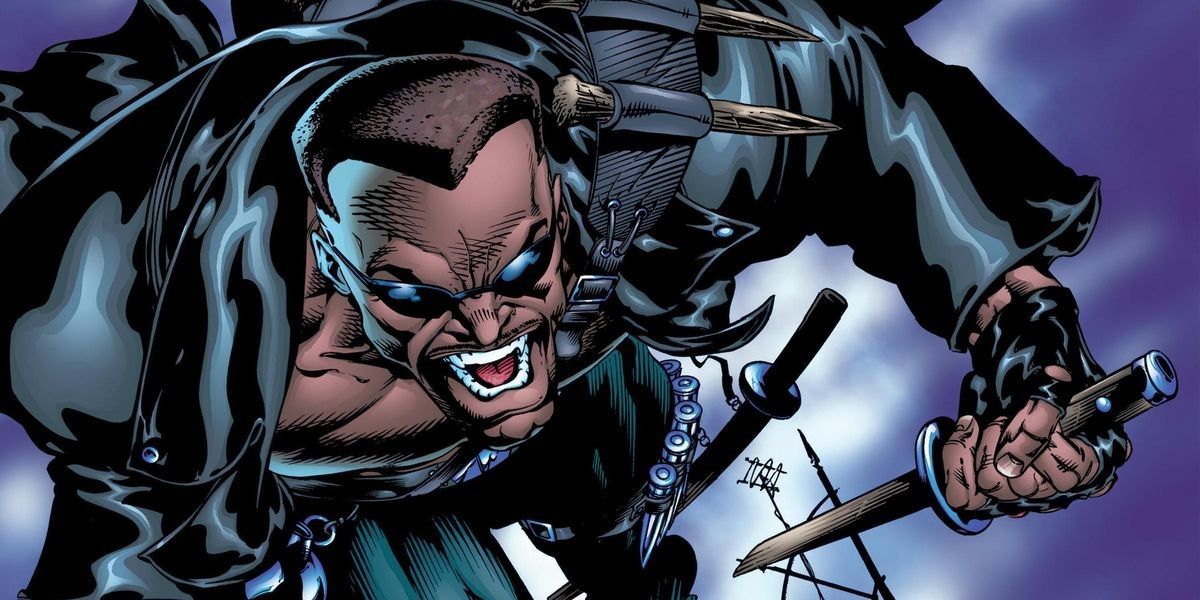 Last month at Comic-Con International in San Diego, it was announced that Blade would be joining the Marvel Cinematic Universe in a new film, with Luke Cage star Mahershala Ali playing the character. While the project hasn't found a director yet, Deadpool 2 and Fast & Furious Presents: Hobbs & Shaw director David Leitch has revealed he'd love to handle the film.
RELATED: How Will Blade Be Introduced Into the MCU?
In an interview with ScreenRant, Leitch talked about the reboot, as well as revealing his own involvement with the original 1998 Wesley Snipes Blade film as a stunt performer.
"I love Blade," Leitch began. "And it's actually one of the first stunt jobs that I was in, the original Wesley Snipes one. I was a stunt performer in that movie. I was in the blood club. You remember that scene? Yes, dancing around in the recycled special effects blood. It was great."
Leitch spoke about possibly collaborating with Ali for the reboot.
"Mahershala is such a great actor, and I've been fortunate to work with some great actors, and I never go wrong that way," Leitch continued. "Having him play that role is a big deal and would be really exciting. So, yeah, I would love to have that conversation."
RELATED: Blade: Mahershala Ali Pays Respects to Original Daywalker Wesley Snipes
As of now, the Blade reboot currently has no other cast members, a director, screenwriter or release date announced.