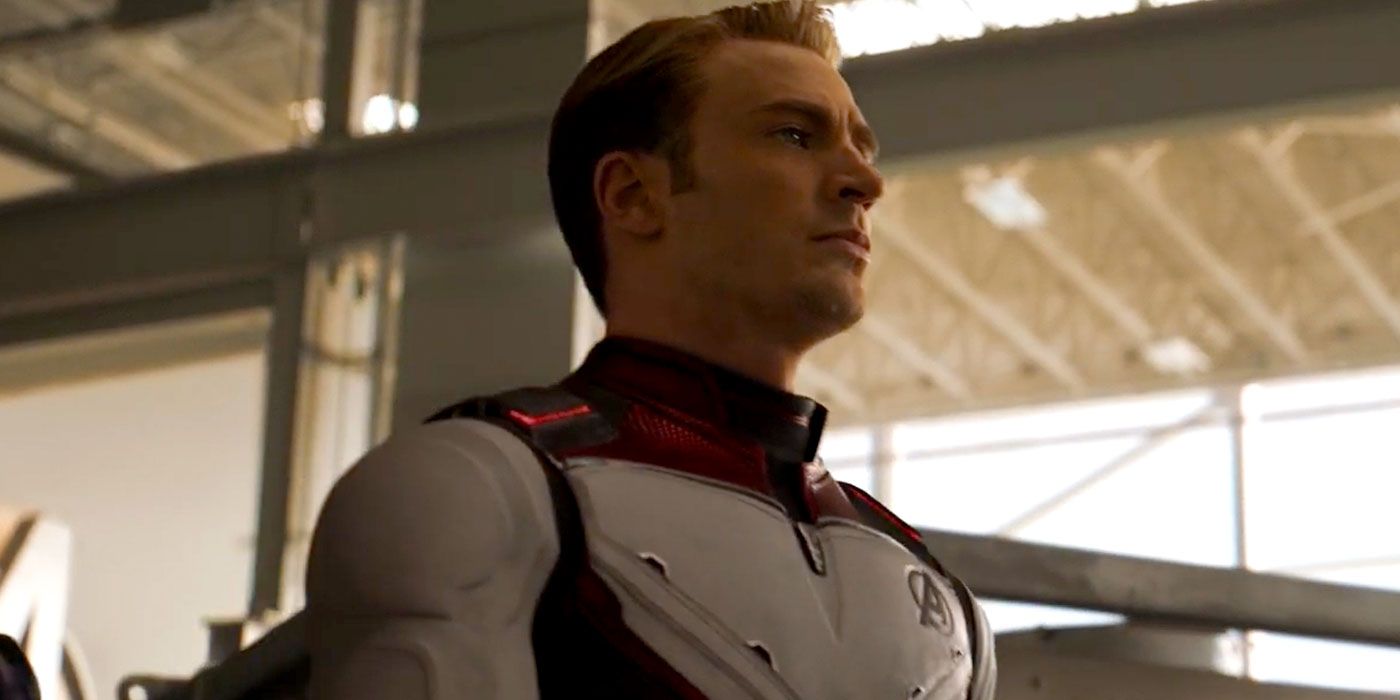 After Avengers: Endgame released, writers Christopher Markus and Stephen McFeely expressed their belief Steve Rogers travelling back in time to live with Peggy Carter would not have created an alternate timeline. This prompted a lot of fan speculation about where else the character might have appeared, with some speculating an older Steve might have appeared at Peggy's funeral in Captain America: Civil War as a pallbearer. Markus has now reacted to that theory, though he doesn't confirm or deny it.
In an interview with the Los Angeles Times, Markus reacted to the theory, saying, "I would very much like that. There is no set explanation for Cap's time travel. I mean, we've had public disagreements with [directors Anthony and Joe Russo] about what it necessarily means [laughs], but I love the idea of there being two Steve Rogers in the timeline. One who lived a long life with Peggy and is in the background of that funeral scene watching his young self carry his wife's coffin up. Not just for the time travel mumbo jumbo of it, but for the just weird, personal pain and satisfaction that would be happening between two Steve Rogers there. I kind of love it."
RELATED: Avengers: Endgame - This Popular, Hilarious Line Almost Didn't Happen
Although Markus and McFeely do not believe Steve created an alternate timeline when he went to the past to live with Peggy Carter, directors Joe and Anthony Russo dispute that take, explaining the rules of the movie's time travel mean Steve must have created an alternate timeline. Markus and McFeely, for their part, claim Steve is actually the father of Peggy's children.
RELATED: Avengers: Endgame - This Really Looks Like A Spider-Gwen Easter Egg
Directed by Joe and Anthony Russo, Avengers: Endgame stars Robert Downey Jr. as Iron Man, Chris Evans as Captain America, Mark Ruffalo as Bruce Banner, Chris Hemsworth as Thor, Scarlett Johansson as Black Widow, Jeremy Renner as Hawkeye, Brie Larson as Captain Marvel, Paul Rudd as Ant-Man, Don Cheadle as War Machine, Karen Gillan as Nebula, Danai Gurira as Okoye and Bradley Cooper as Rocket, with Gwyneth Paltrow Pepper Potts, Jon Favreau as Happy Hogan, Benedict Wong as Wong, Tessa Thompson as Valkyrie and Josh Brolin as Thanos. The film is now available on Digital HD and arrives on Blu-ray and 4K UHD on Aug. 13.
(via ComicBook.com)