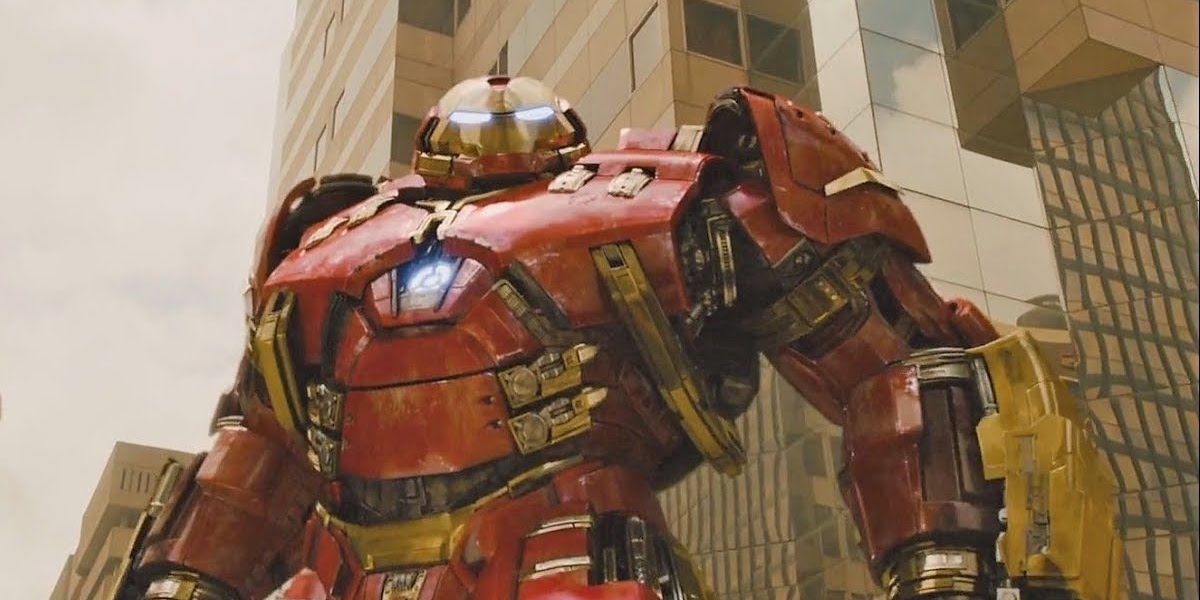 Early concept art for the Hulkbuster armor in Avengers: Age of Ultron has been revealed.
Artist Charlie Wen revealed one of the designs he submitted to Marvel for the Hulkbuster armor in Avengers: Age of Ultron, showing quite a different take on the Hulk defense system. This new armor has a visual look similar to the one seen in the Nintendo video game franchise, Metroid.
RELATED: How Scarlet Witch's Costume Evolved in the Marvel Cinematic Universe
As Wen points out, the tank-like design limited the armor's mobility, but afforded some interesting extra capabilities. For example, the suit was able to enter a jackhammer mode, according to Wen. Of course, the final version in the movie used a technique similar to this when Tony Stark is in battle with Bruce Banner's alter ego.
As it stands, the design bears less of a resemblance to Iron Man and looks more like a bulky Samus Aran suit from Metroid. Or, as one commenter posted, it resembles "Humpty Dumpty in armour."
Wen also shared an image of this alternate Hulkbuster in action:
RELATED: Marvel's Kevin Feige Explains Why Captain Marvel Wasn't in Age of Ultron
There's even more Avengers: Age of Ultron concept art on Wen's Instagram page. And if his work looks familiar, that's because he designed the massive, interconnected Avengers vs. an army of Ultrons poster that was used to promote the film back in 2015.