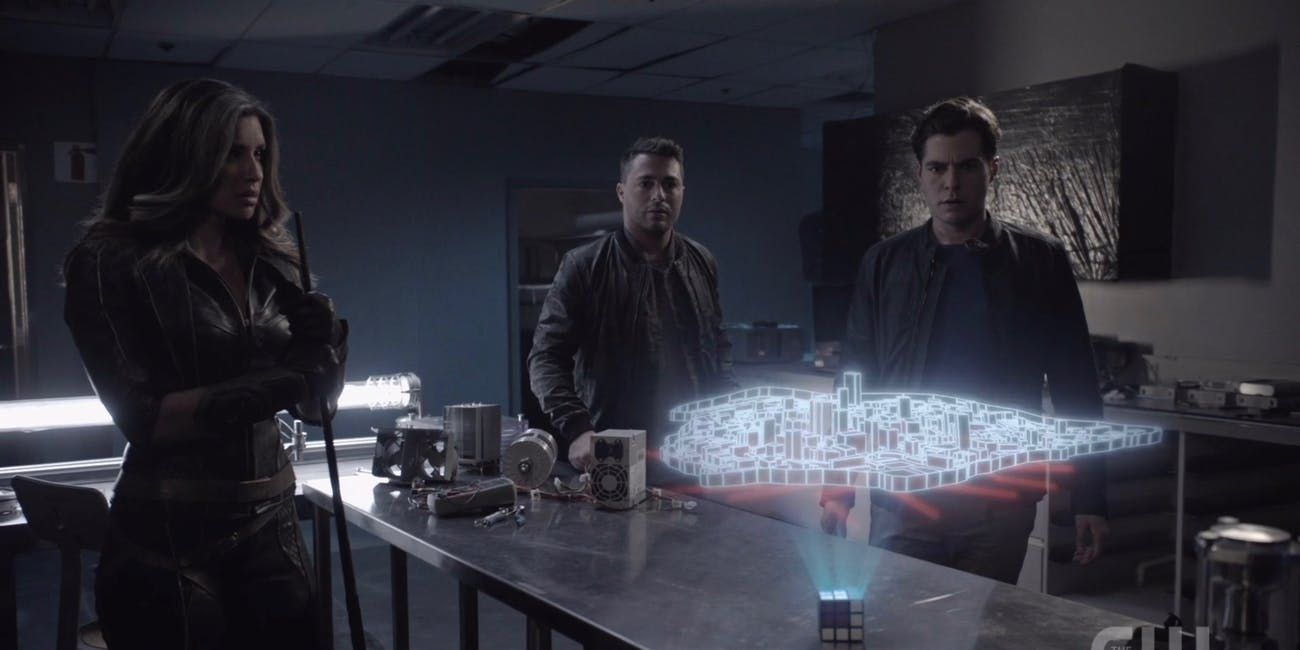 Never say never when it comes to the Arrowverse. Though nothing is in development at the moment, an Arrow spinoff about the 2040 storyline is indeed possible for the DCTV universe down the line.
Asked about the potential for an Arrow 2040 spinoff, CW President Mark Pedowitz told TVLine, "There's a possibility, but we haven't fully had the discussion about that one way or another."
RELATED: Arrow: Here's When Season 8 Picks Up
In Season 7, Arrow introduced a flash-forward storyline set in 2040. The story arc followed Oliver's children William Clayton-Queen and Mia Smoak as they grappled with their father's legacy and a Star City without vigilantes. Together with Connor Hawke, the adopted son of John Diggle and Lyla Michaels, they stopped a plot to destroy Star City and launch a global surveillance system.
In the end, both Mia and William came to terms with their father's actions, but their story isn't over. They will both have series regular roles in Season 8, as will Connor Hawke.
RELATED: Arrow: Stephen Amell Explains How Felicity's Departure Affects Show
Returning Tuesday, Oct. 15 at 9 p.m. ET/PT on The CW, Arrow stars Stephen Amell as Oliver Queen, David Ramsey as John Diggle, Rick Gonzalez as Wild Dog, Juliana Harkavy as Black Canary, Katie Cassidy as Black Siren, Katherine McNamara as Mia Smoak, Joseph David-Jones as Connor Hawke and Ben Lewis as William Clayton-Queen.