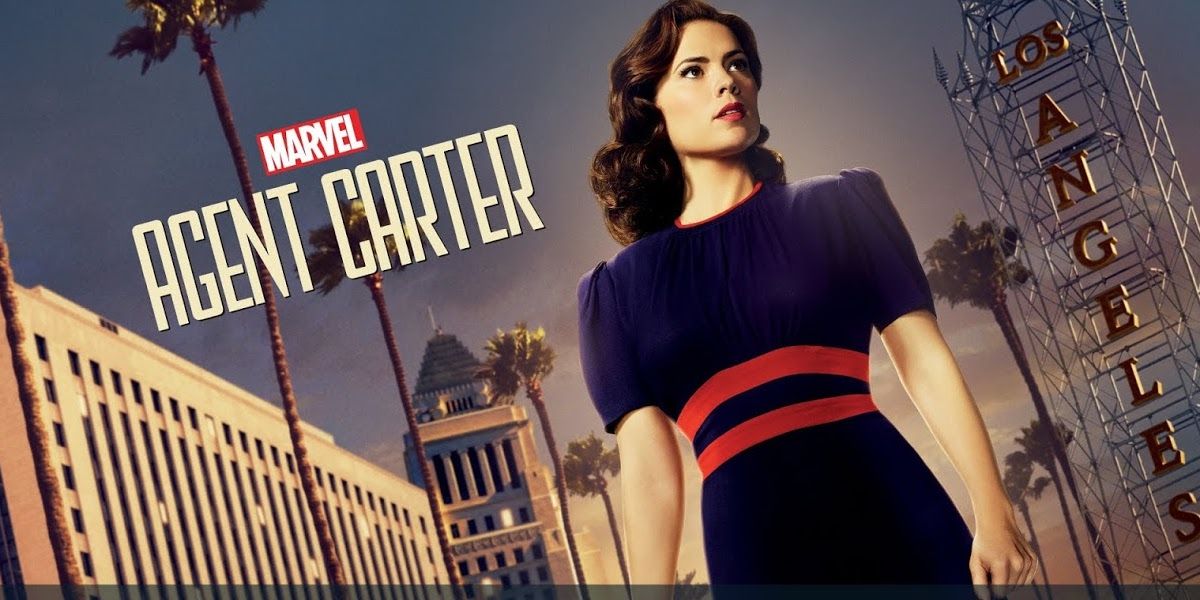 Agents of S.H.I.E.L.D. may have just recruited a major Marvel Television alum.
According to FandomWire, Agent Carter herself Hayley Atwell will appear in Agents of S.H.I.E.L.D. Season 7, the show's final season. However, no official announcements have been made, so take this with a grain of salt for now.
RELATED: Did Agents of SHIELD Just Slyly Introduce an Astonishing X-Men Villain?
Of course, if you've been keeping up with the Agents of S.H.I.E.L.D., this makes a lot of sense. After all, in the Season 6 finale, team scientists Leo Fitz and Jemma Simmons mastered the art of time travel. Indeed, they brought their bewildered teammates back in time to the 30s, where they intend to explore the pinnacle moments of S.H.I.E.L.D.'s history to stave off an alien invasion in their present.
As Marvel Cinematic Universe fans know well, Peggy Carter was a founding member of the organization. What's more, she served as its director for many years. It would be hard to explore S.H.I.E.L.D.'s history without somehow running into Carter. Fortunately, it looks like Agents of S.H.I.E.L.D. won't have to sidestep her major involvement with the organization or explain her conspicuous absence.
RELATED: Could Agents of SHIELD Solve an Avengers: Endgame Plot Hole?
Atwell made her MCU debut in Captain America: The First Avenger, where she appeared as a Strategic Scientific Reserve (SSR) agent who fell in love with Steve Rogers. Since Cap fell into the ice, their love was never meant to be -- or so it appeared. Atwell went on to headline Agent Carter, a Marvel Television series based on the eponymous character that ran for two seasons. This served to show how she dealt with the loss of her first love and the impact she had by creating S.H.I.E.L.D. She returned in The Winter Soldier and Captain America: Civil War, before her character got her happy ending with Cap in Endgame.
Marvel's Agents of S.H.I.E.L.D. will return next summer for its final season on ABC. The series stars Ming-Na Wen, Chloe Bennet, Henry Simmons, Iain De Caestecker, Natalia Cordova-Buckley, Elizabeth Henstridge and Clark Gregg.