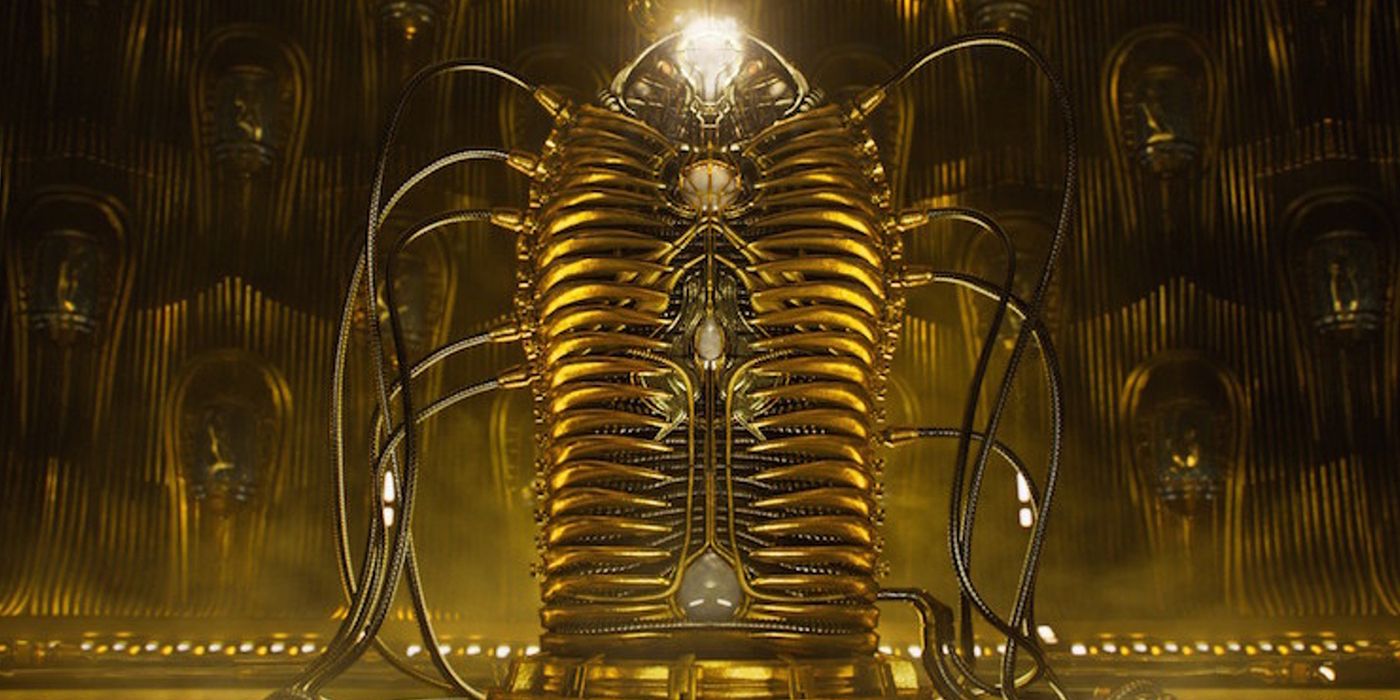 Although many were hoping to see Adam Warlock play a role in Avengers: Infinity War and Avengers: Endgame following the tease for the character in Guardians of the Galaxy Vol. 2, the hero ultimately didn't appear in either film, despite him being integral to the stories on which the movies were based. Endgame writers Christopher Markus and Stephen McFeely have now explained why Adam Warlock didn't appear in the films.
In an interview with Backstory Magazine, the writers confirmed they "never, never" considered Warlock for the film. McFeely said, "The logic right here was to honor the MCU as how it had already existed and the characters you'd already fallen in love with. We did not want to give too much story space to introducing a whole new person. It would rob you from somebody."
RELATED: A Hulk Vs Thanos Rematch Didn't Happen in Avengers: Endgame - Here's Why
Markus added, "We were doing the Black Panther thing with a brand-new cosmic character in the form of Captain Marvel. Her movie had not really even been conceived yet, so to bring her in as an even more cosmic character made sense."
First appearing as Him in 1967's Fantastic Four #66, the character was eventually named Adam Warlock by Roy Thomas and Gil Kane in the pages of 1972's Marvel Premiere #1. The immensely powerful being plays a key role in the events of Infinity Gauntlet and Infinity War. It's currently unknown when he'll make his proper MCU debut.
RELATED: Marvel Studios' Kevin Feige Reveals If He'd Change Anything About Endgame
Directed by Joe and Anthony Russo, Avengers: Endgame stars Robert Downey Jr. as Iron Man, Chris Evans as Captain America, Mark Ruffalo as Bruce Banner, Chris Hemsworth as Thor, Scarlett Johansson as Black Widow, Jeremy Renner as Hawkeye, Brie Larson as Captain Marvel, Paul Rudd as Ant-Man, Don Cheadle as War Machine, Karen Gillan as Nebula, Danai Gurira as Okoye and Bradley Cooper as Rocket, with Gwyneth Paltrow Pepper Potts, Jon Favreau as Happy Hogan, Benedict Wong as Wong, Tessa Thompson as Valkyrie and Josh Brolin as Thanos. The film is now available on Digital HD and arrives on Blu-ray and 4K UHD on Aug. 13.
(via ComicBook.com)