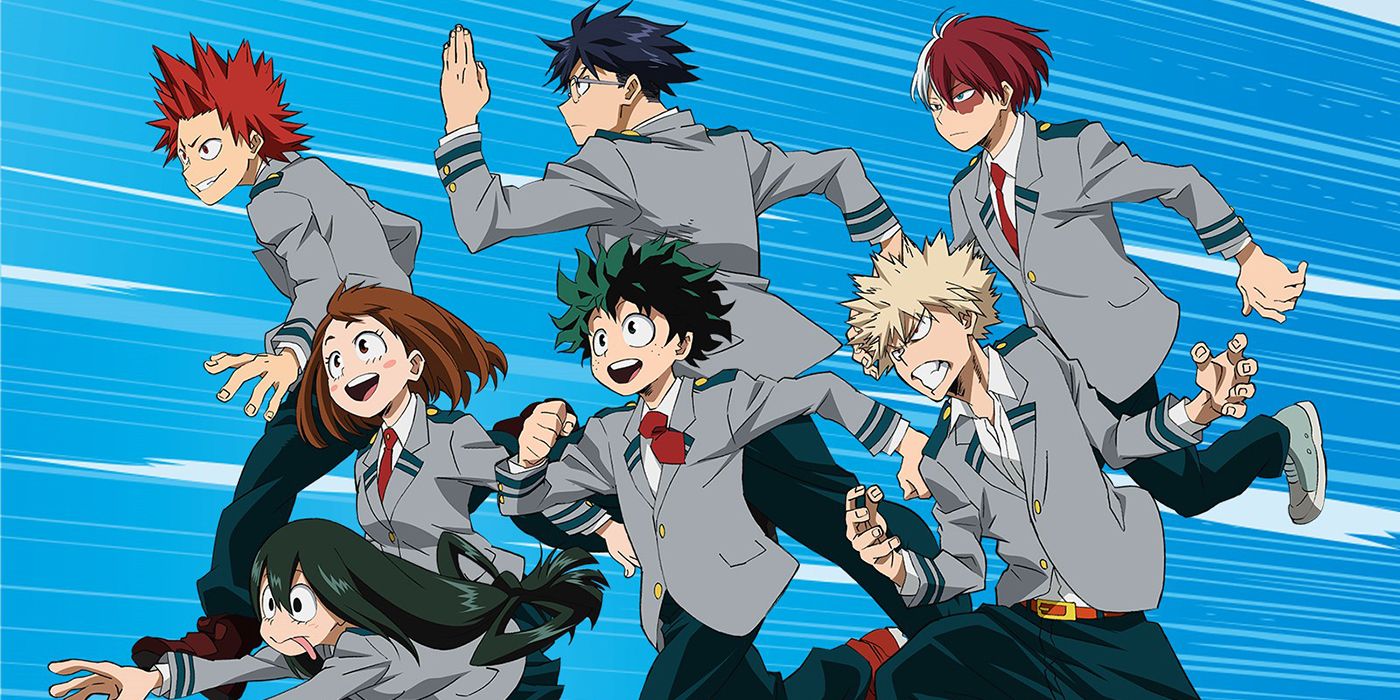 Although My Hero Academia is nominally for fans of pretty much all ages, there have been some moments in the series that have taken things way too far, often times because of the extreme personalities of the show's characters or choices in regards to its underage, female characters. We've compiled a list of fifteen moments in My Hero Academia that went too far, culminating in one that's just plain awful.
We're starting off with Minoru Mineta, who is going to pop up on this list a few times, because he's kind of awful. The creepy character, along with Denki Kaminari, convinced the girls in their class that they need to wear cheerleading uniforms in order to cheer on the sports festival competitors. This was especially bad for Momo Yaoyorozu, who had been tricked into using her quirk so as to make the costumes.
RELATED: VIDEO: This is the Strangest Rule Dragon Ball Villains Must Follow
There's a lot about this scene in which things are taken too far. Mineta's desire is pretty creepy, but the characters are also underage, and the way the show frames the girls' outfits is definitely going to leave a sour taste in the mouths of fans.
Check out the video below for more moments the show went too far. We'll give you a hint: The final one involves Mineta.
My Hero Academia has been serialized in Weekly Shonen Jump since 2014, and there are over 230 chapters available. The series proved so popular that it inspired a spinoff, My Hero Academia: Vigilantes, and has spawned one tie-in movie, with another on the way. Legendary Entertainment also has the rights to a live-action adaptation of My Hero Academia, so that might show up in theaters sooner rather than later.
RELATED: VIDEO: This is My Hero Academia's Sickest Fight
Let us know what you think, and check out many other thought-provoking videos on our YouTube channel! Don't forget to subscribe and click that bell for notifications of brand new content, posted every day!
My Hero Academia Season 4 will start airing October 12. New Season 3 dub episodes air Sundays on Toonami.