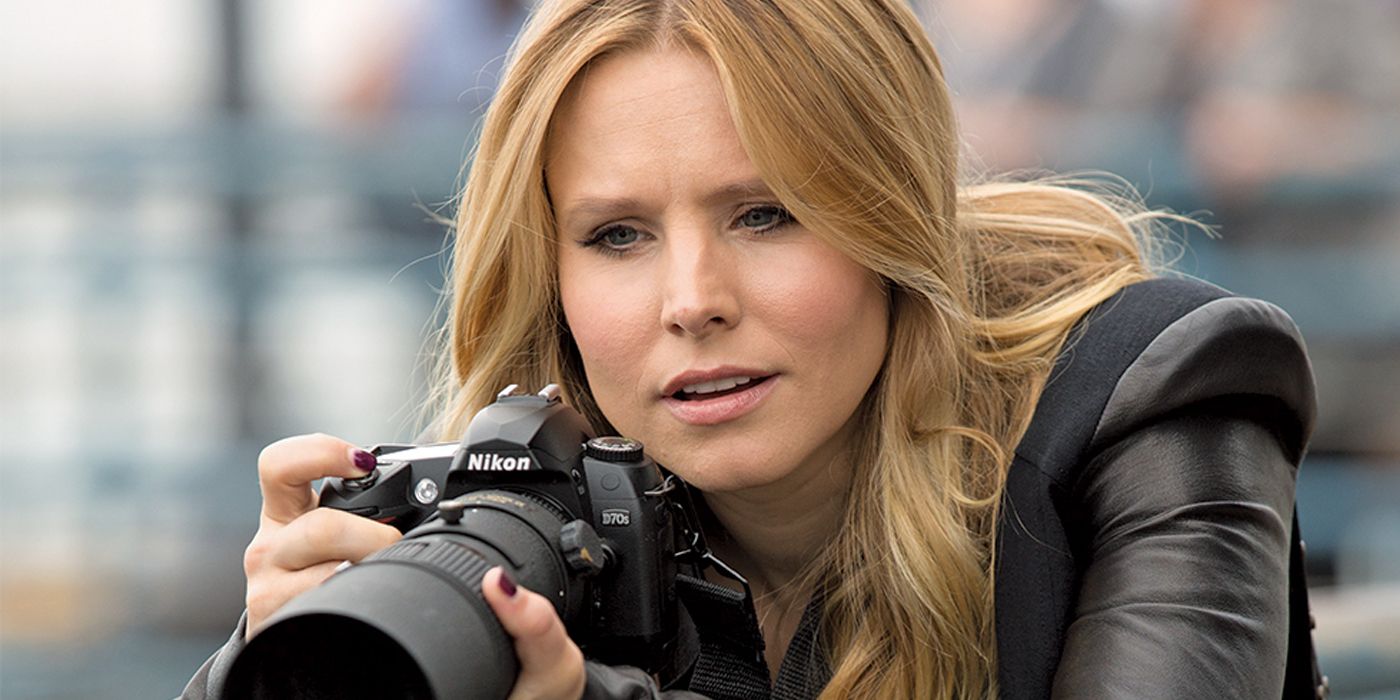 With the move of episodic television to streaming services, there has also been a shift in the kind of language used in these series. Creators now have the latitude to potentially put more adult language in the mouths of their characters. Some services, however, seem to be sticking to more traditional ideas of television language when it comes to certain shows. For instance, Hulu -- who will air the fourth season of Veronica Mars -- has banned the use of the F-bomb from the beloved series' upcoming revival.
As TVLine reports, "Veronica Mars quite literally has no f-cks to give" under Hulu's direction. Series creator Rob Thomas explained why exactly this decision was made.
RELATED: Veronica Mars Movie Kickstarter Passes $2 Million Goal in One Day
"[Hulu] bought [streaming rights] to all three seasons of Veronica Mars," he said. "And because those three seasons are built to appeal to younger people, they want them to be able to watch the first three seasons [seamlessly] with Season 4. That was their thinking on it."
What this apparently points to is a shift in the way audiences experience serial television, especially in the era of binge-watching. Rather than growing up with a series as it airs over the course of a season, or over the course of years, audiences can now experience an entire show in far less time than it took to make it or air it.
Veronica Mars tells the story of a brash, intelligent young woman, played by Kristen Bell, who assists her father in his private investigation business. The show ran for three seasons (first airing on UPN before jumping to The CW), and famously Kickstarted a film in record time.
RELATED: Veronica Mars Explains Why She Came Home In Explosive New Trailer
Notably, Bell -- whose other hit show The Good Place found a nice work-around for the swearing issue -- warns audiences "not [to] underestimate Rob Thomas' ability to take a road block and throw a joke in its face." The actress is presumably teasing a that directly addresses the F-bomb ban.
The eight-episode revival of Veronica Mars premieres on Hulu July 26.