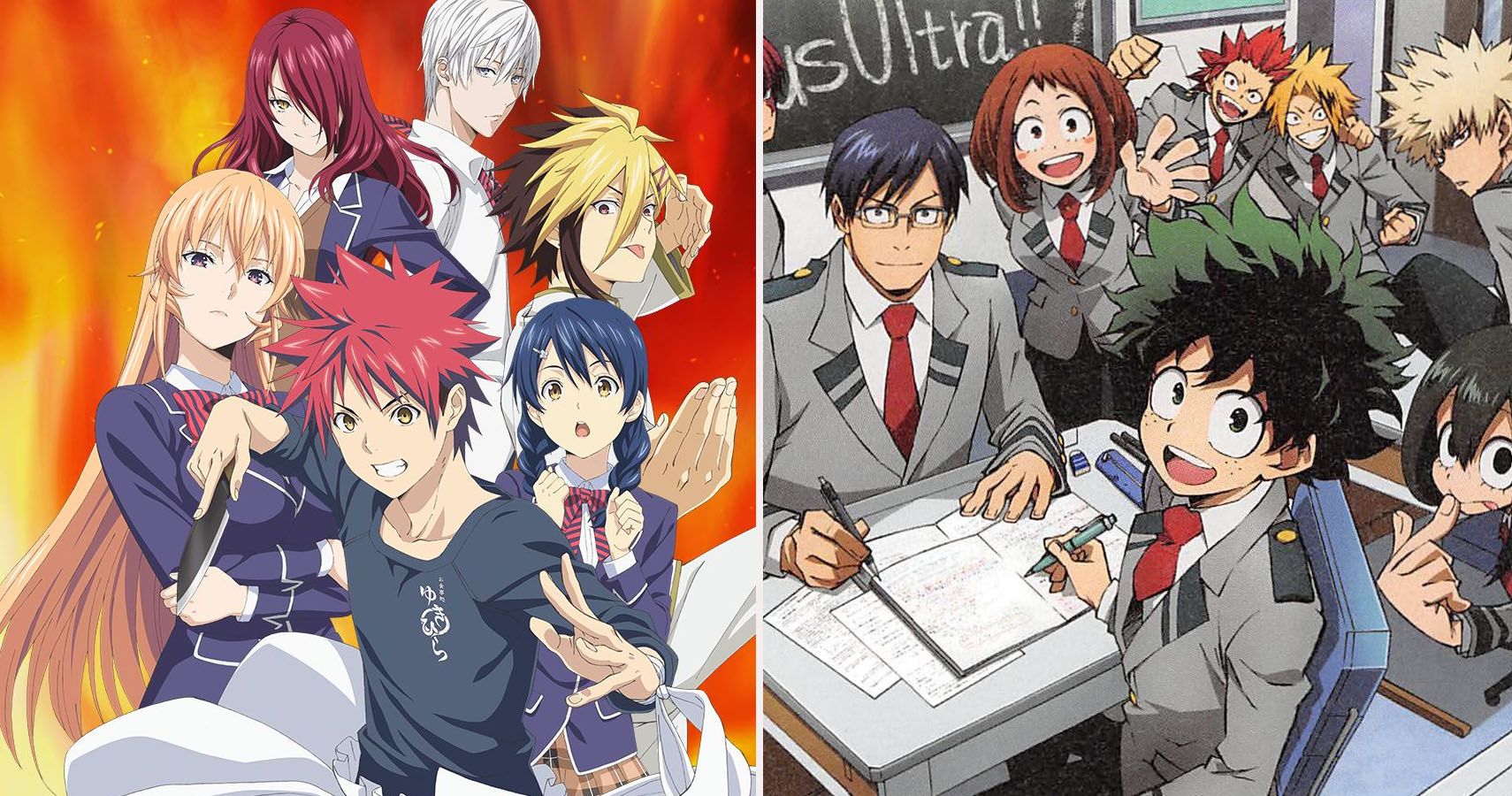 While One Piece and Dragon Ball may still be going strong, the current era of Shonen series is well past their generations. Long gone are the days of the Big Three and early 2000's Shonen as anime sweethearts like Naruto, Bleach, and Death Note have seen their arguably fitting end. Within the past few years, fans have seen a new crop of series arise from the time-tested magazine, with several of them even getting anime adaptations of late and conquering the Japanese airwaves. As modern readers and viewers begin to get tired of the same old, battle series formula, the new generation has seen popularity spread between a strong variety of genres, reinventing the wheel between suspense, sports, and even cooking. In celebration of the new era, let's break down the 10 series that are currently ruling the Weekly Shonen Jump label.
RELATED: 10 Anime You'll Like Better than Dragon Ball
10

10.We Never Learn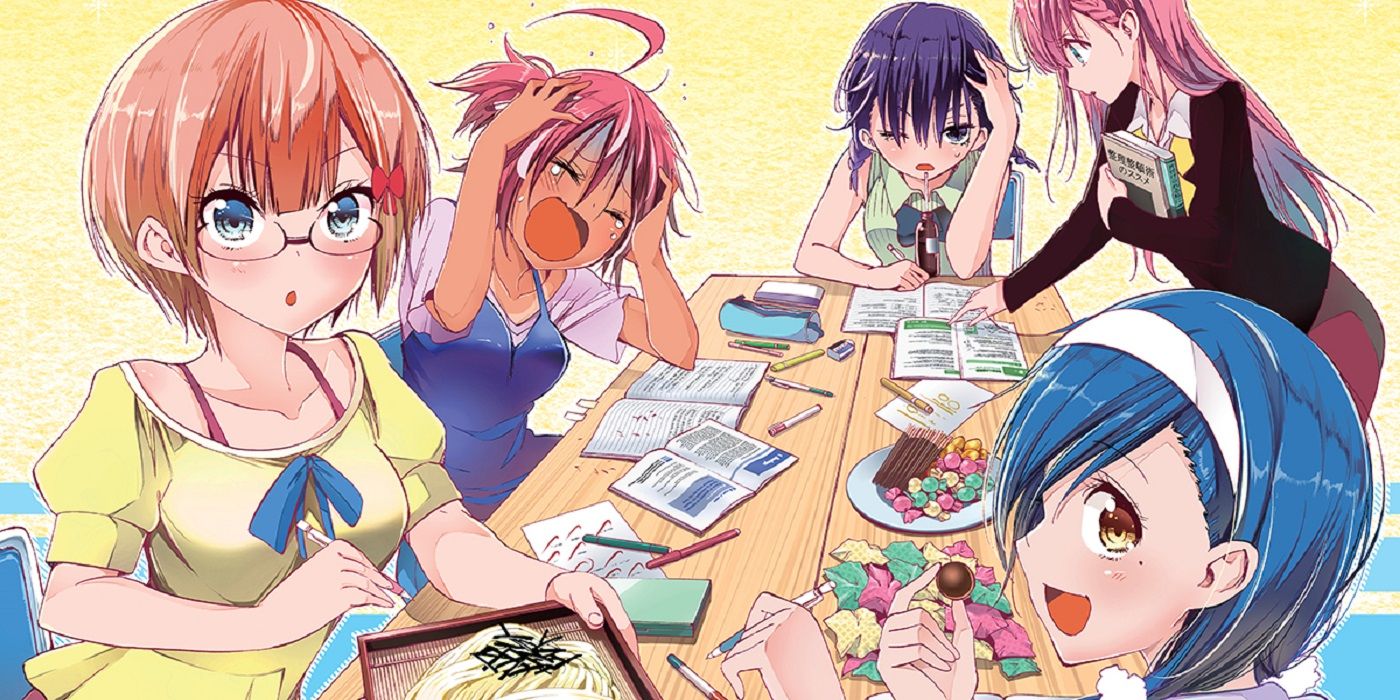 With Gintama ending within recent weeks, a giant hole developed in Shonen Jump's comedy lineup. Comedy is a bit of a gimmick act within the magazine and the anime industry as a whole, as the rule of diminishing returns kind of keeps these series from picking up any real momentum. For the magazine, comedy manga are usually kept as the back issues, a little extra something to entertain dedicated readers and kids. Few series are able to escape the back let alone make the weekly rankings' top ten, but We Never Learn somehow does it, currently standing as Jump's top comedy series.
The series as a whole is typical for the high school/harem formula but with a neat gimmick in that the protagonist has to tutor girls who are geniuses within their own right but are terrible in their dream fields. The cast from there grows as the series begins to develop its own formula, gaining enough momentum to actually get its own anime within the most recent season. It certainly won't break any ground against series like KonoSuba or even Gintama, but this series is keeping the comedy name alive for Japan's leading magazine.
RELATED: 10 Comedy Anime To Watch Right Now
9

9.Boruto: Naruto Next Generations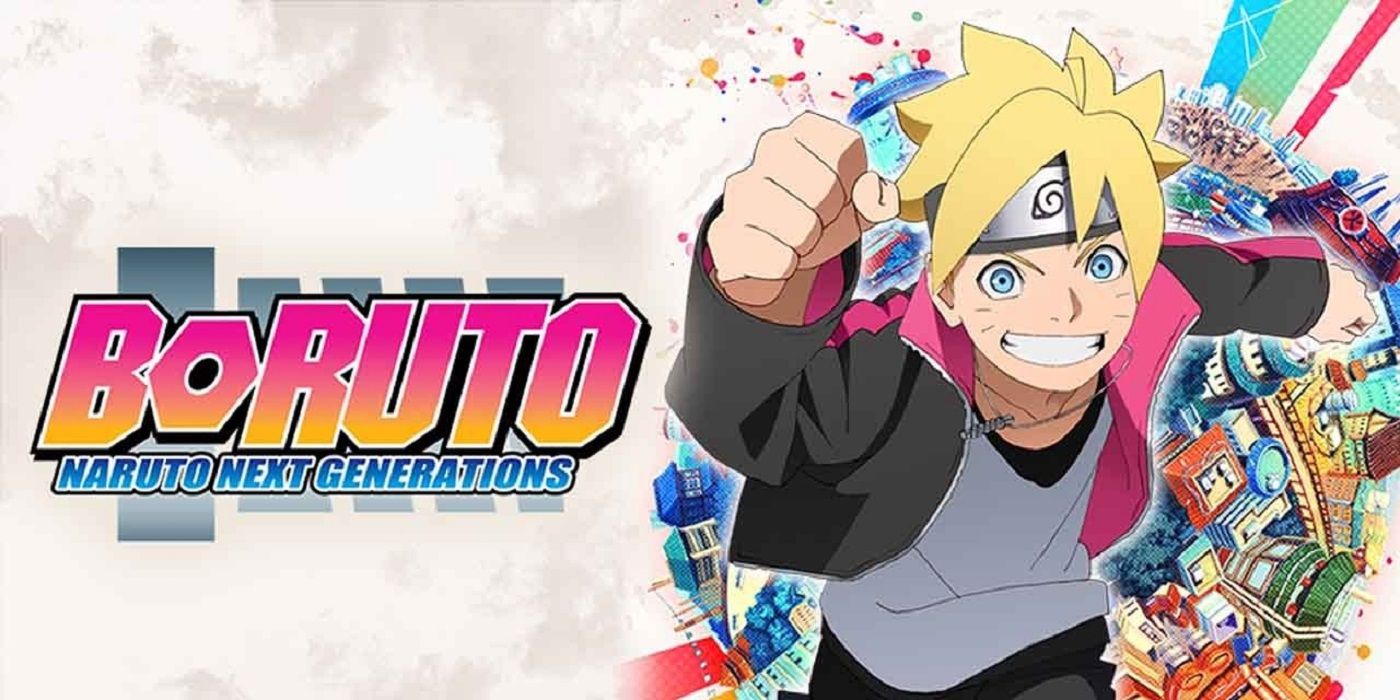 Despite what was said earlier with Naruto supposedly ending and all, the classic series has actually recently taken upon the spinoff/sequel series route and decided to tell story of Naruto's son. To give the series some unique credit, it does have some right to stand on its own as Masashi Kishimoto, in a similar fashion of Naruto to Boruto, actually passed off the series' torch to one of his old assistants, Mikio Ikemoto, and Ukyo Kodachi, the writer for the Boruto: Naruto the Movie. With the classic formula and fresh minds, the duo in recent years have been able to breathe in fresh life to the brand. With all the classic Naruto elements like exams, eccentric character designs, and fight animation that still puts other Shonen series to shame, Boruto puts a fresh coat of paint on a series that was beginning to be more known for its filler than actual content.
8

8.Hinomaru Sumo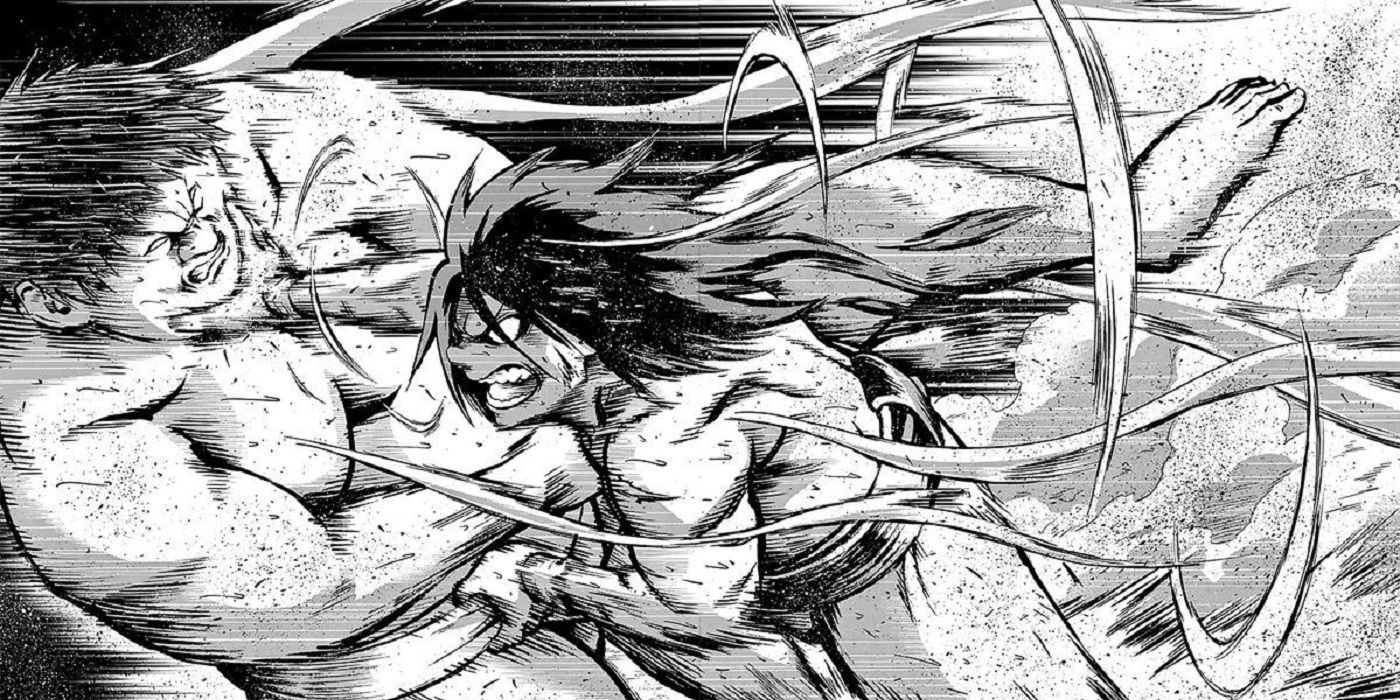 No good generation of Jump can go without a good sports manga, and when a series like Hinomaru Sumo innately includes battles into its content, it's destined for a strong following. The series focuses on the below-average-heighted Ushio Hinomaru as he tries to bring the prestige of sumo back into his school. Using Shonen protagonist spunk, passion for the sport, and some genuinely interesting knowledge about combat sports, Hinomaru is able to beat the odds and actually make people interested in sumo wrestling. If you're looking for a fun series with an underdog protagonist and great style/animation for its body anatomy, then maybe give this series a good look/watch through.
7

7.Black Clover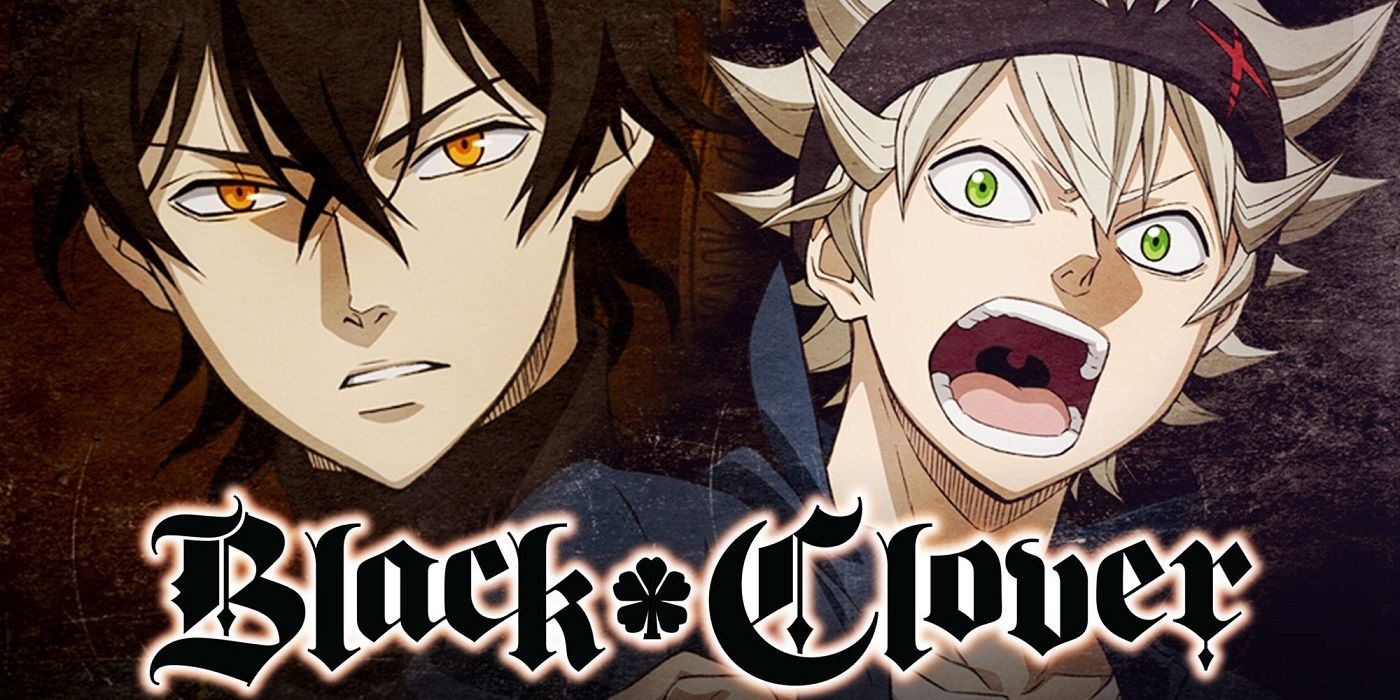 While not exactly looking to shift the genre too much, Black Clover is one of the earliest of its contemporaries to be released, meaning that it helped paved the way for the generation that we currently know. Telling the story of the magically inept Asta as he tries to become the Wizard King (Note: This is not a Gintama parody.), Black Clover has kept the classic Shonen formula alive bringing high-octane battles, power systems, and friendship to the modern fan. The anime adaptation even has plenty of content, as it may be the first of its generation to surpass 100 episodes.
6

6.Food Wars!: Shokugeki no Soma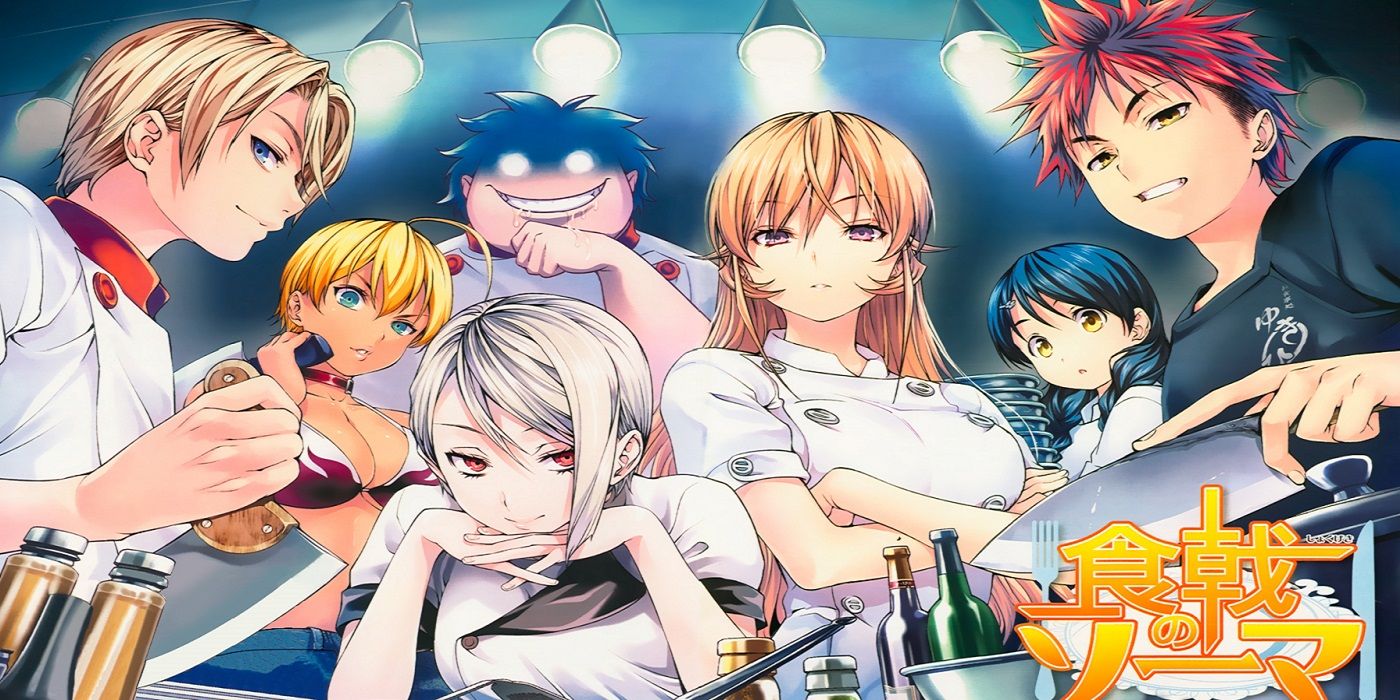 Food Wars! is a series seen by everyone and their mother. But, given its content, its one that is not often seen by everyone with their mother. It's a rare series that proves that Shonen Jump can not only make its fans interested but even excited for a thing like cooking. And it does so for a variety of reasons, such as great animation, some of the best-looking food art seen outside of a Miyazaki or Shinkai movie, the classic Shonen, battle formula, and, of course, a little fan service here and here. It's a series that can make its fans excited for food in more ways than one.
5

5.Haikyu!!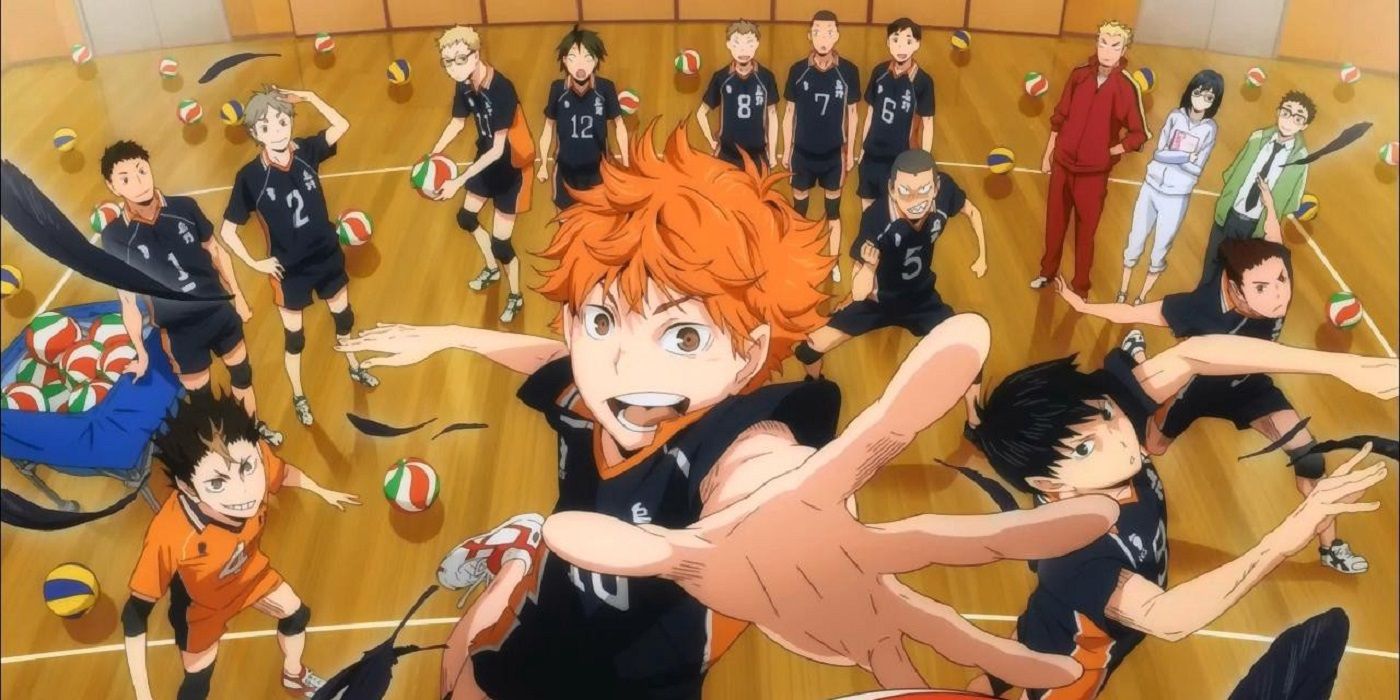 When Kuroko's Basketball ended, much like Gintama, a giant hole was left in the heart of Shonen Jump, as people waited for their next big, sports anime obsession. They, however, did not have to wait long, as the world of anime was quickly able to change from basketball hoops to volleyball nets and a plucky, orange haired kid entered the scene. Haikyu! as a manga/anime, not just a sports series, is able to maintain an excitement curve better than most, as its pacing, drama, and characters keep the viewer invested with every point. And with it came a cult following that arguably surpassed that of Kuroko's Basketball, as it becomes hard to enter any Hot Topic or high school hallway without seeing some Haikyu!! t-shirt or backpack. If it's able to get people that invested into volleyball, then it's probably doing something right.
4

4.Dr. Stone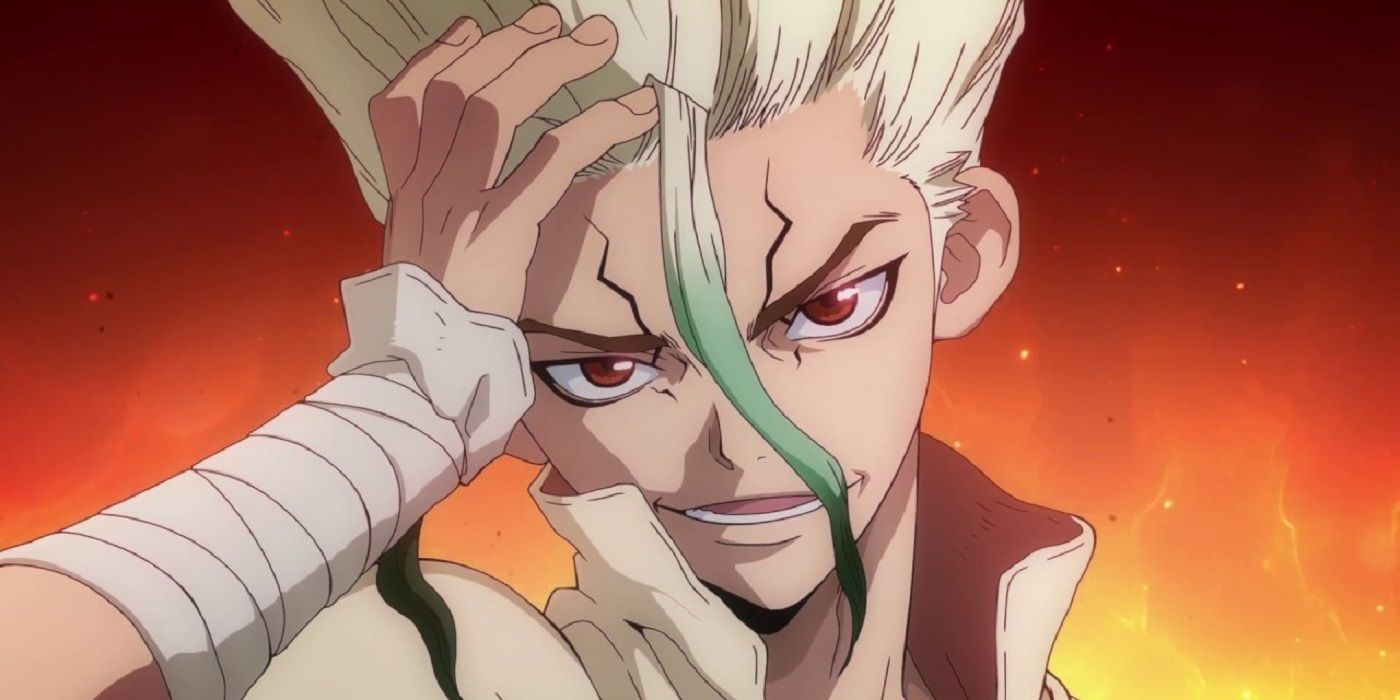 Not since Death Note have fans gotten a Shonen Jump series that focused more on a thinking man's game than fighting as well as had asymmetric planning and consequences, let alone one that's able to do so while crafting a world of fantastical magnitude. Fortunately for us, one such series has been consistently topping the Shonen rankings within recent years and even has an anime adaptation coming very soon. Dr. Stone explores a world where a massive event has turned everyone into stone, and it's up to our heroes within a distant future to both save everyone as well as rebuild society. In doing so, they kind of have to make careful choices as to who to save first with moral and ethical dilemmas and enemies developing from there. Be glad that we no longer have to wait too long for the anime.
3

3.Demon Slayer: Kimetsu no Yaiba
Demon Slayer is another one of those series that has been topping the recent Shonen rankings, even long before the announcement of its anime, as it spins tales of samurai children fighting demons and family tragedy. If that doesn't sound special to you, don't worry. It's the little things that help Demon Slayer stand apart from other series, such as the fact that its main protagonist isn't exactly loud mouthed, self-centered, or obnoxious as he is homely and awkward, bringing an almost Andy Griffith vibe to Jump's lineup. On top of that, a lot of Shonen protagonists don't exactly have goals as much as they have dreams, dreams of becoming the best or king of something. As odd as it may seem, something as simple as a revenge story can become incredibly refreshing in Jump, especially given an incredible classic Japanese background. It certainly helps if the anime adaptation is made by Ufotable, a studio known for animating pretty good fights.
2

2.The Promised Neverland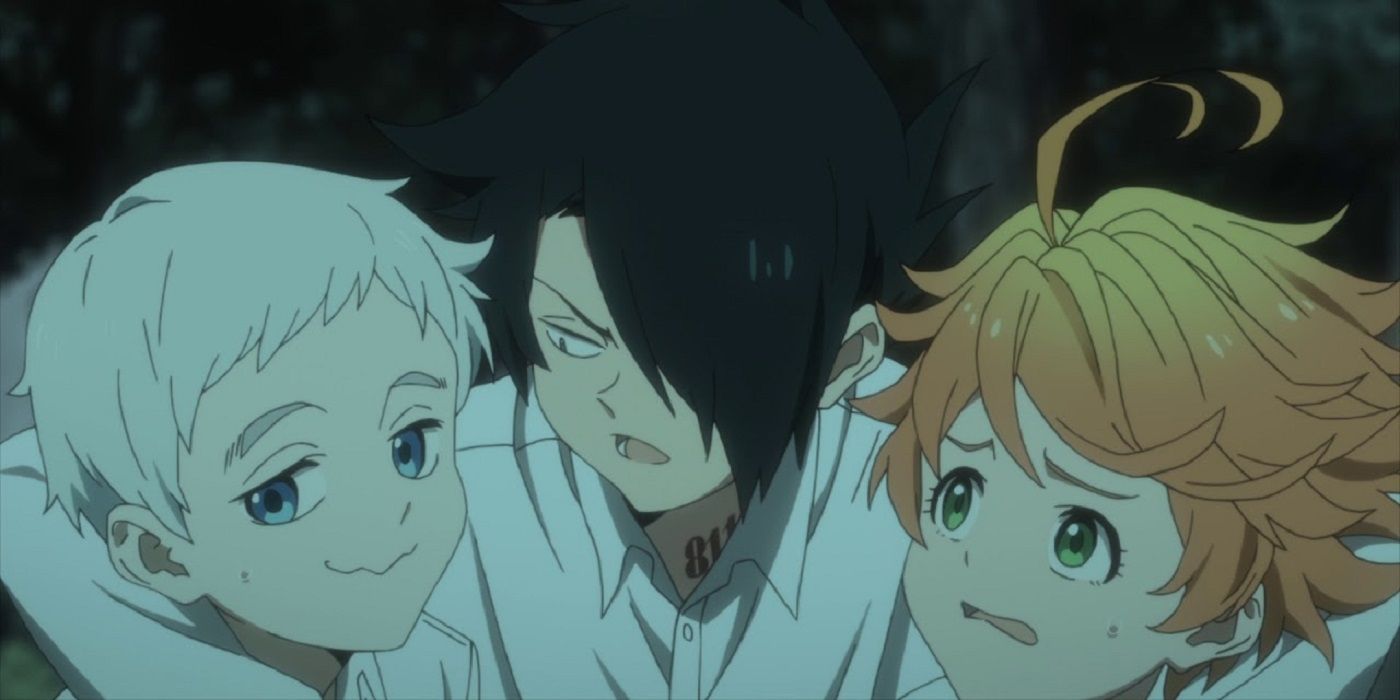 Within the same vain as Dr. Stone comes a Shonen battle series that goes several chapters and even its entire first season without a single fight. Instead, The Promised Neverland gives excitement to its fans via suspense, horror, and Death Note-like strategy as a group of children have to use their wits to escape demons trying to eat them as well as reform the overlying society that allows it. And, as much as I've been giving Death Note credit as the thinking person's series, The Promised Neverland gets major points for making altruism actually interesting, as the goal and conflict of saving everyone develops interesting plot points and downright clever and inspiring solutions. Don't expect any big training montages in this series, as each chapter/episode plays as a domino effect running at the speed of a locomotive. If you're planning on getting into the series, be prepared for a series with no exact stops.
RELATED: The 10 Best Horror Anime of All Time
1

1.My Hero Academia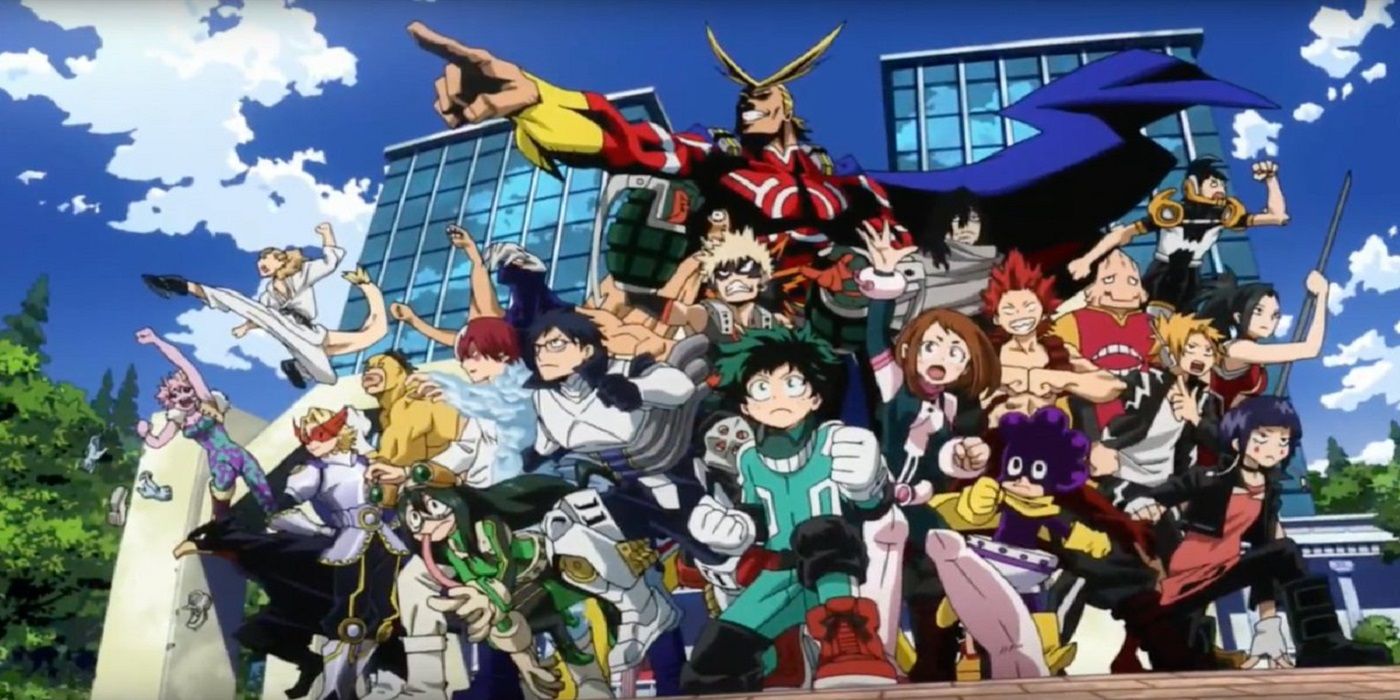 While many might've been expecting it, there are few series that could top a list such as this, and we kind of have to give it to someone pretty deserving. My Hero Academia is the epitome of success within Shonen Jump's modern age. It's had plenty of Western hype and a seasonal release schedule that actually releases plenty of content consistently, which is something that not even Attack on Titan could promises. In under five years, the series has seen three anime seasons, a widely successful movie, a video game, and even a spot in Jump Force (whatever that's worth). Taking the reins after Kishimoto finished Naruto and capitalizing on the superhero trend that's been hitting the world, My Hero Academia has been living proof that the decades old magazine still has plenty of young blood left to offer.
NEXT: My Hero Academia: The 5 Strongest Quirks (& The 5 Weakest)