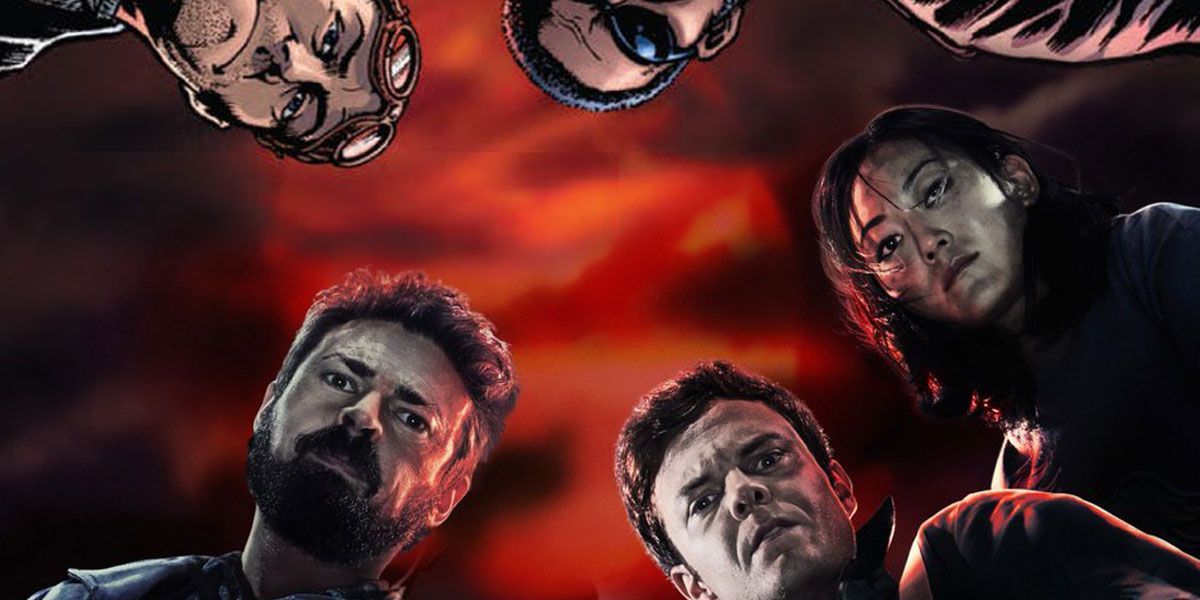 Amazon has yet to debut The Boys, but the streamer is already looking ahead to a second season with the casting of a You're the Worst actress in a key role.
First reported by Deadline, actress Aya Cash is in talks to take on the role of Stormfront in a "likely" second season of The Boys. As it stands, the first season will kick off later this month, and an official decision has not been made regarding a renewal. However, the trade believes a second season is, indeed, likely.
RELATED: Amazon Prime Unveils Major SDCC Plans for The Boys, Carnival Row & More
Cash's Stormfront will deviate slightly from the comics, as many will note the character was actually male in the series. It remains to be seen how Stormfront is used in the television series, or how Cash's take will continue to grow beyond the source material. Stormfront is a visual amalgam of two popular comic heroes -- Thor (Marvel) and Shazam! (DC) -- but is, unsurprisingly, quite different from both; the character is also a bigot that was raised as a Hitler youth, so Stormfront naturally has some rather unsavory views on the world.
While Amazon hasn't confirmed a second season, it has already announced big plans for the series at Comic-Con International in San Diego next week, suggesting an announcement isn't too far off.
Based on the comic series of the same name, The Boys is a "fun and irreverent take" on what happens when superheroes abuse their superpowers rather than use them for good. The series will see The Boys embark on a heroic quest to expose the truth about The Seven -- the heroes who bask in celebrity. Evan Goldberg and Seth Rogen, who worked on AMC's Preacher, serve as producers on the project.
RELATED: Jim Lee Celebrates The Boys' TV Arrival with A Violent Billy Butcher Sketch
The Boys is set to premiere on Amazon Prime Video this July 26. The series stars Karl Urban as Billy Butcher, Jack Quaid as Hughie, Laz Alonso as Mother's Milk, Tomer Capon as Frenchie, Karen Fukuhara as the Female, Erin Moriarty as Annie January, Chace Crawford as the Deep, Antony Starr as Homelander and Simon Pegg as Hughie's dad.