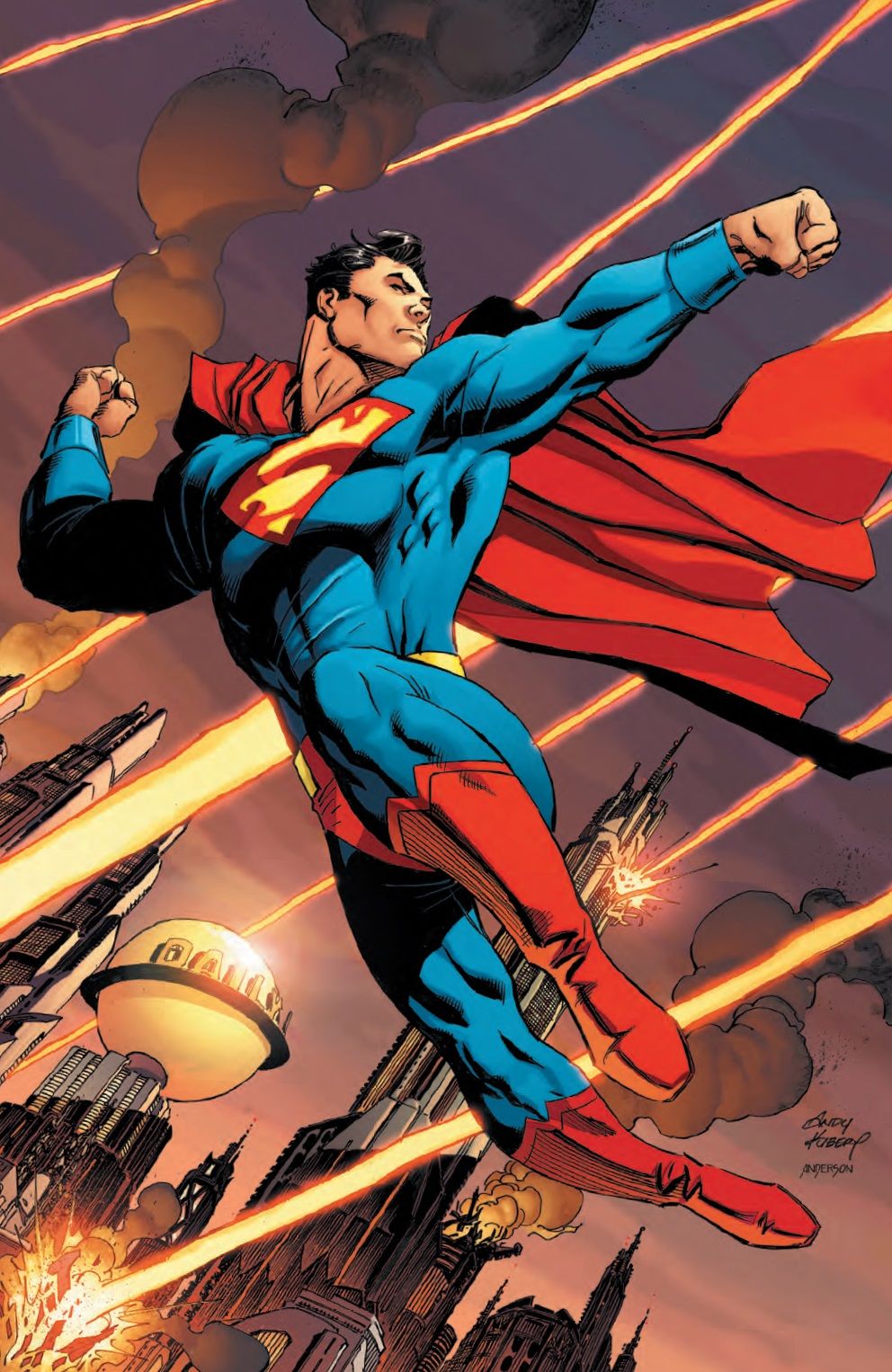 Superman fans who got turned away at Walmart can rejoice.
Superman: Up in the Sky #1 reprints the first two chapters of Tom King and Andy Kubert's arc first seen in Superman Giant #3 and #4. The exclusive comics were hard to consistently come by for many, but DC is now making this elusive story available to all. It's a wise move on the publisher's part, because King and Kubert's story is too wonderful to be relegated to a mere hard-to-find exclusive.
RELATED: Frank Miller Doesn't Understand Superman - and He Never Has
King focuses on oft-explored elements of being a superhero, but does so in an especially emotional context. Yes, readers have seen many superheroes, Superman included, lament that they can't be in multiple places at once. Here, though, the Man of Steel's dilemma involves a child – one who specifically looks up to Superman. Complicating matters is that the dilemma also impacts his alter ego Clark Kent. The path leading to the child's disappearance goes through Gotham – and Clark's boss Perry White doesn't want one of his star reporters investigating a "mere" child abduction, especially an out-of-town one.
Meanwhile, Superman has plenty of other people to save, be it in Metropolis, Gotham or anywhere else in the world. It's a difficult choice, but Superman – or rather, Clark – knows exactly where to go for advice. But he gets conflicting suggestions from those close to him, compounding his dilemma. Ultimately, though, Clark does what he feels he needs to do – and King's script successfully makes readers not only empathize with his conflict, but also feel he comes to the right decision.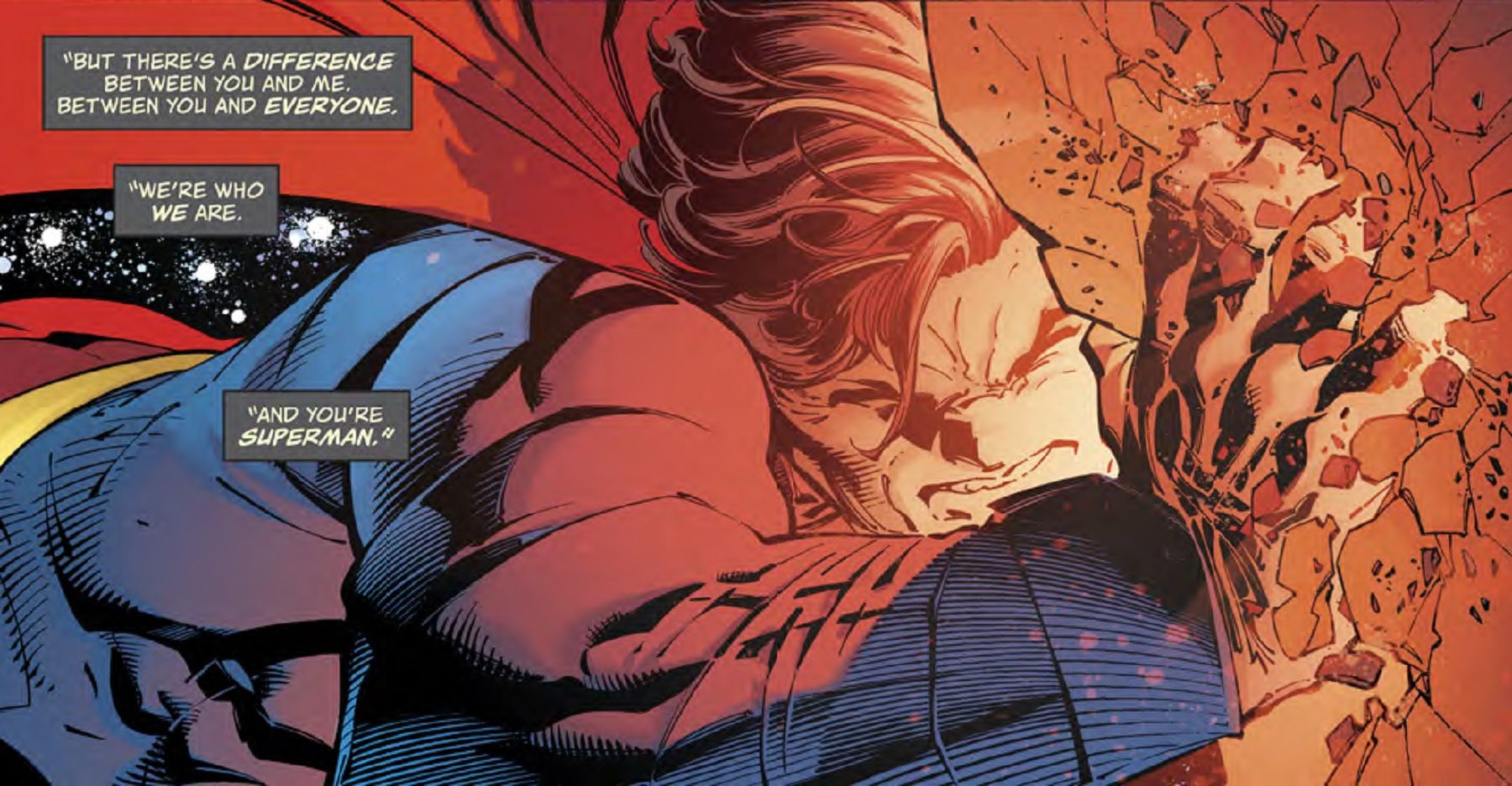 As if that weren't enough emotional strife for the Man of Steel, King posits another dilemma. King examines the inspiration that Superman instills in others – both good and bad. The urban legend of the unfortunate kid who fashions a blanket into a cape and jumps off a roof is a common trope, but King puts it to good use here. Superman is not only faced with deciding who to try and save, but deciding whether his very existence puts more people in danger in the first place. King's story sells the idea that that doing good isn't such an easy path to choose, or follow. But it also sells that Superman takes this path because he is, first and foremost, a hero.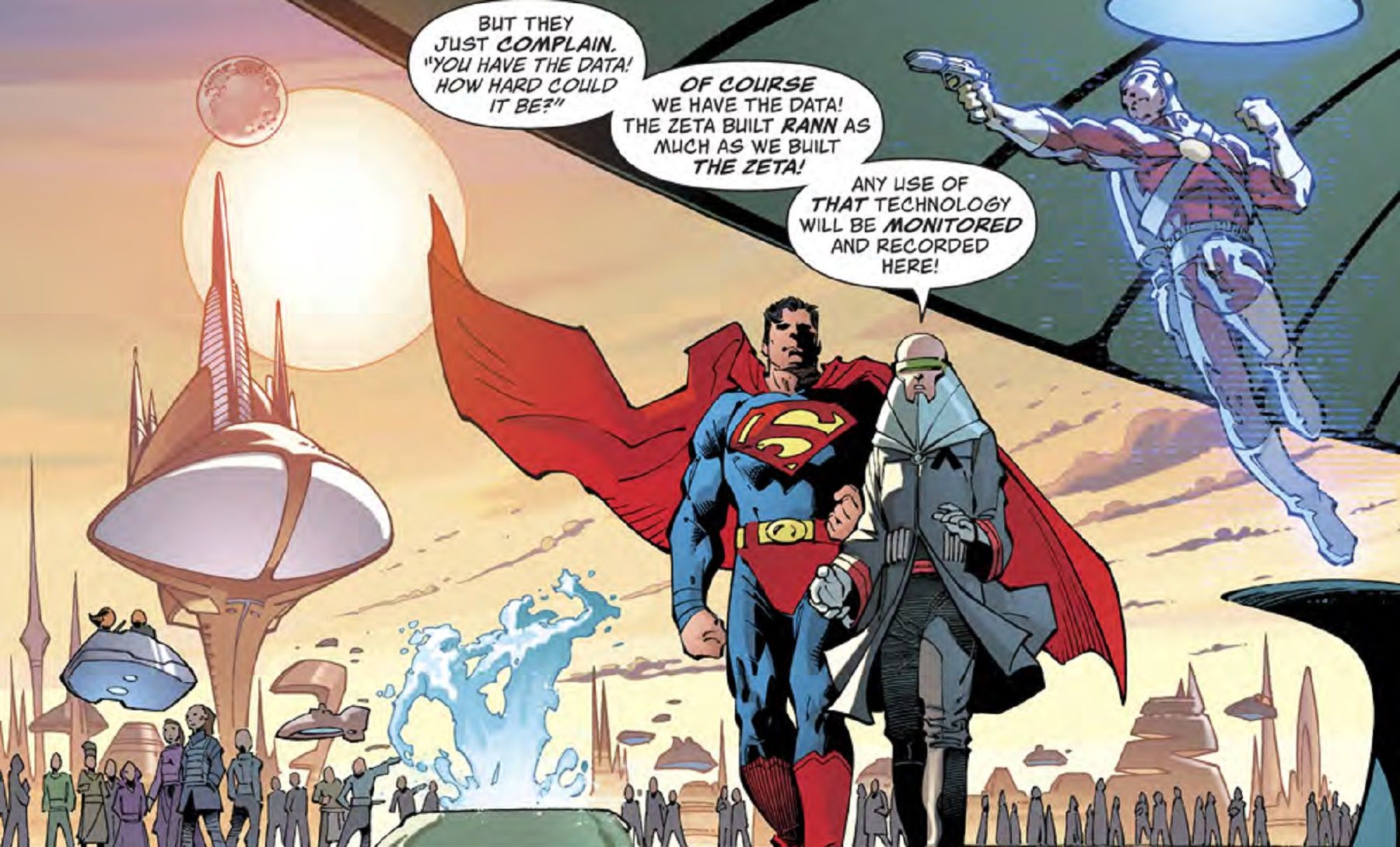 The comic is an antithesis to King's storytelling in Batman: the 12-page installments require a more compressed and concise methodology. Stepping right up in support of this faster pace is Kubert, who packs in guest-stars, giant robots, dinosaurs and other big-budget frills. Kubert's action-packed layouts gently overlay King's more introspective script. While Superman struggles with the conflicts his moral duties as a superhero throw at him, outwardly he's ever the hero – and the greatest one, at that. While King's script asks readers to look inside Superman's heart, Kubert and inker Sandra Hope's own storytelling also reminds them to look somewhere else – like up in the sky.
Brad Anderson's colors play no small part in embellishing Kubert and Hope's art, either – there's an especially beautiful Smallville sunset during one particularly poignant moment in which he really adds to the scene.
RELATED: The Best Modern Superman Stories for New Readers (and Where to Buy Them)
Superman: Up in the Sky #1 allows readers to do exactly that – look to the skies, instead of up and down the crowded aisles of a major retail outlet. It's been a little bit of a wait, but all the creators involved make the comic well worth it.