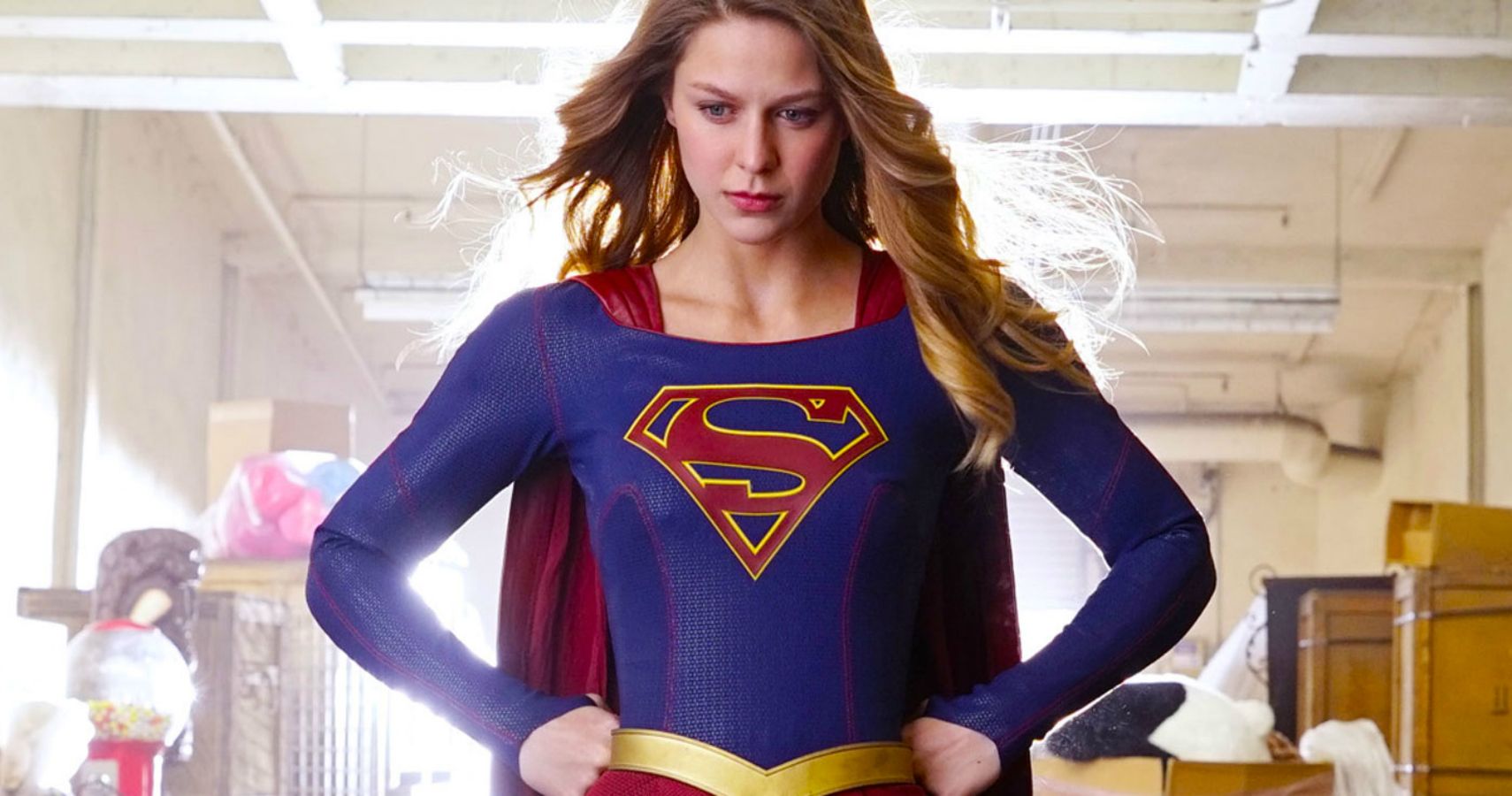 Supergirl Season 5 has officially started filming, and the titular DC Comics superhero is sporting a new haircut for the occasion.
In a post on Instagram, star David Harewood shared a photo with the season's returning cast, including Melissa Benoist, Chyler Leigh and Jesse Rath, to commemorate the first day of filming. The photo also reveals that Benoist's Supergirl is now sporting bangs, in a departure from the first four seasons of the DCTV series.
RELATED: The CW Unveils Arrowverse Fall 2019 Premiere Schedule
Season 4 ended with Supergirl and her friends teaming up to stop Lex Luthor's final bid to turn the public against her through a clone dubbed Red Daughter. While successful, the season finale teased a rift between Kara and Lex's younger sister Lena.
RELATED: Supergirl's Jon Cryer Has a Heartfelt Message for Cast, Crew & Fans
Of course, with the Arrowverse series poised to return for their biggest crossover yet in "Crisis on Infinite Earths," the returning characters may soon have even bigger threats to handle.
Returning for its fifth season on Sunday, October 9 at 9 p.m. ET/PT on The CW, Supergirl stars Melissa Benoist as Kara Danvers, David Harewood as Martian Manhunter, Mehcad Brooks as Jimmy Olsen and Chyler Leigh as Alex Danvers.