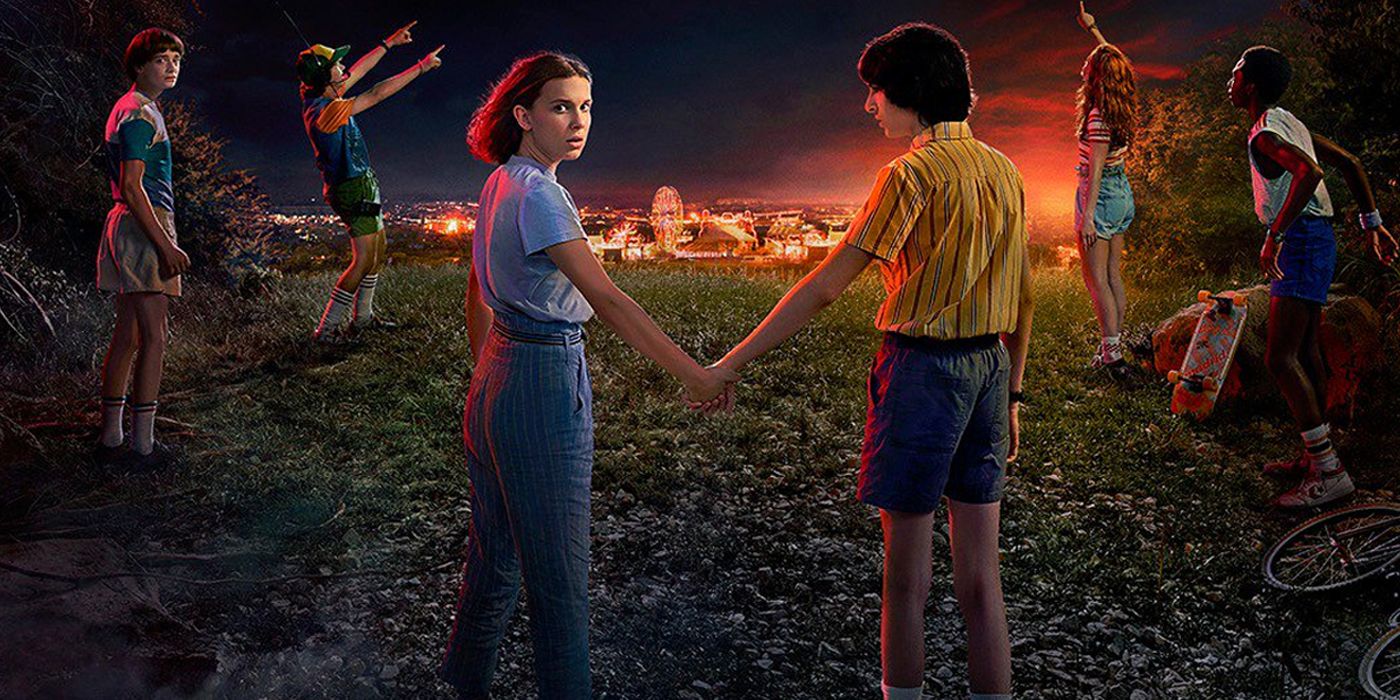 WARNING: The following article contains major spoilers for Stranger Things 3, streaming now on Netflix.
The season finale of Stranger Things 3 ended with a devastating loss when Joyce Byers had no choice but to destroy the Russians' key to the Upside Down, effectively killing fan-favorite Hawkins sheriff Jim Hopper in the process.
However, if you stuck around for the after-credits scene of the finale, then you know the Russians have a prisoner in their Kamchatka facility they refer to as "the American." Already, fans are speculating that this American could be Hopper, and as it turns out, actor David Harbour believes it's certainly a possibility.
RELATED: Stranger Things Season 3's Biggest Unanswered Questions
"This is the question I'm going to have to dance around," Harbour told SlashFilm before asking the interviewer a question of his own. "Well, did you see the post-credits scene?"
When it comes to the character of Hopper, Harbour also believes there is much left to explore. "I think the tapestry of Hopper is so large and interesting, and I also think that Hopper has karmic debts to pay for how dead he's been for a long time," he explained. "We have to decide who this man is…Is he a man of justice? Is he a father? Which one is he? And I think those two things are not always compatible. I don't know that you can stand for values or stand for relationships at the same time. At some point, you're going to have to choose. So I'm interested in that – in him as a human being, if he's faced with that choice, what he would choose?"
RELATED: Stranger Things 3: The Mind Flayer's Sinister Plan, Explained
Created by the Duffer Brothers, Stranger Things stars Winona Ryder, David Harbour, Finn Wolfhard, Millie Bobby Brown, Gaten Matarazzo, Caleb McLaughlin, Noah Schnapp, Natalia Dyer, Charlie Heaton, Joe Keery, Priah Ferguson, Cary Elwes, Jake Busey and Maya Thurman-Hawke.