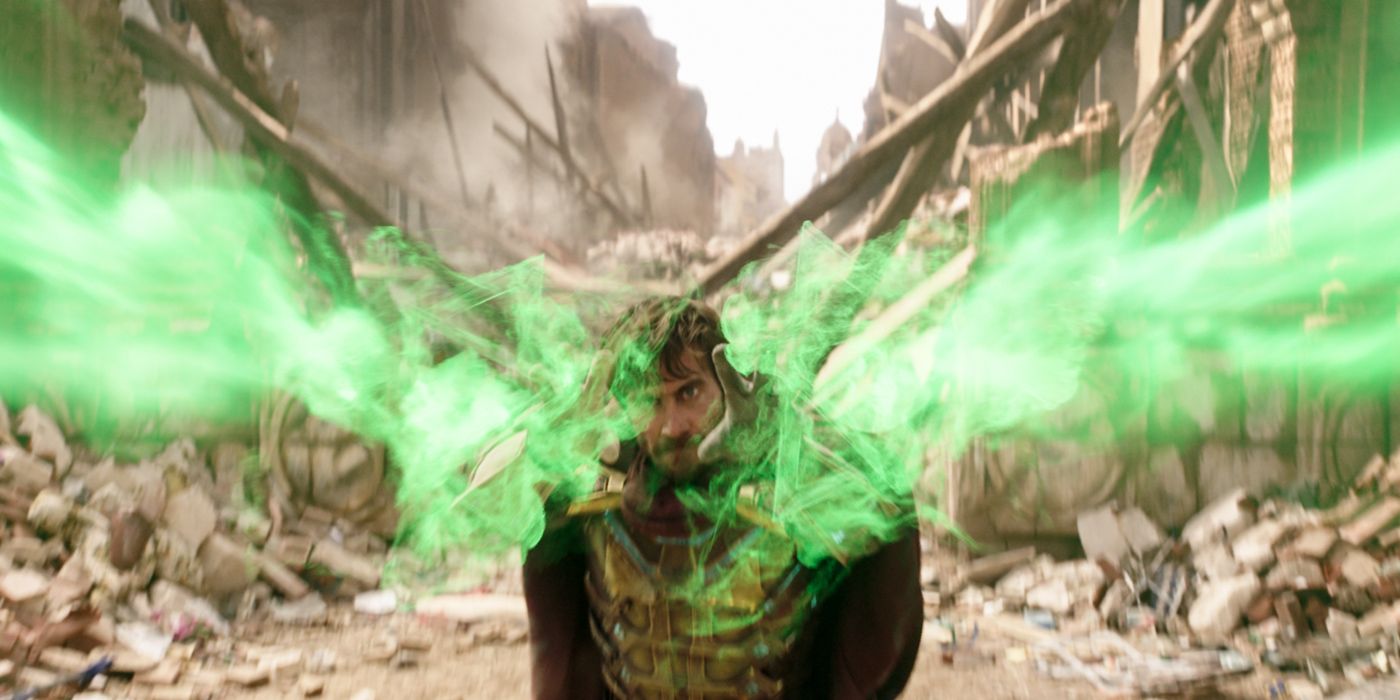 WARNING: The following article contains spoilers for Spider-Man: Far From Home, in theaters now.
Trailers for Far From Home played up Quentin Beck/Mysterio's claims he was from another universe. However, in the actual movie he's revealed to actually be a disgruntled ex-employee of Tony Stark. However, that doesn't mean the multiverse won't appear in the Marvel Cinematic Universe.
RELATED: Tom Holland Reveals His Favorite Spider-Man Suit
Far From Home writers Chris McKenna and Erik Sommers were asked by The Hollywood Reporter about the multiverse. "Someone in the creative team pitched the multiverse idea… and immediately we said yes. That would be a great way. People would ask fewer questions," Sommers revealed. "It seemed like a great way to help Beck accomplish his goal, and help us get one over on the audience."
"In the comic books there are multiverses obviously," McKenna added. "Whether there is a multiverse in the MCU remains to be seen."
RELATED: Two Spider-Man Actors Endorse A Queer Peter Parker - So, Why Not?
McKenna and Sommers don't reveal much of how the multiverse might be used in the future, though them not ruling out the possibility does definitely indicate it will play a role. Marvel Studios President Kevin Feige has also confirmed the multiverse exists.
Directed by Jon Watts, Spider-Man: Far From Home stars Tom Holland, Samuel L. Jackson, Zendaya, Cobie Smulders, Jon Favreau, JB Smoove, Jacob Batalon and Martin Starr, with Marisa Tomei and Jake Gyllenhaal.
KEEP READING: Spider-Menace: Who Will Stop Peter Parker In The MCU's Phase Four?