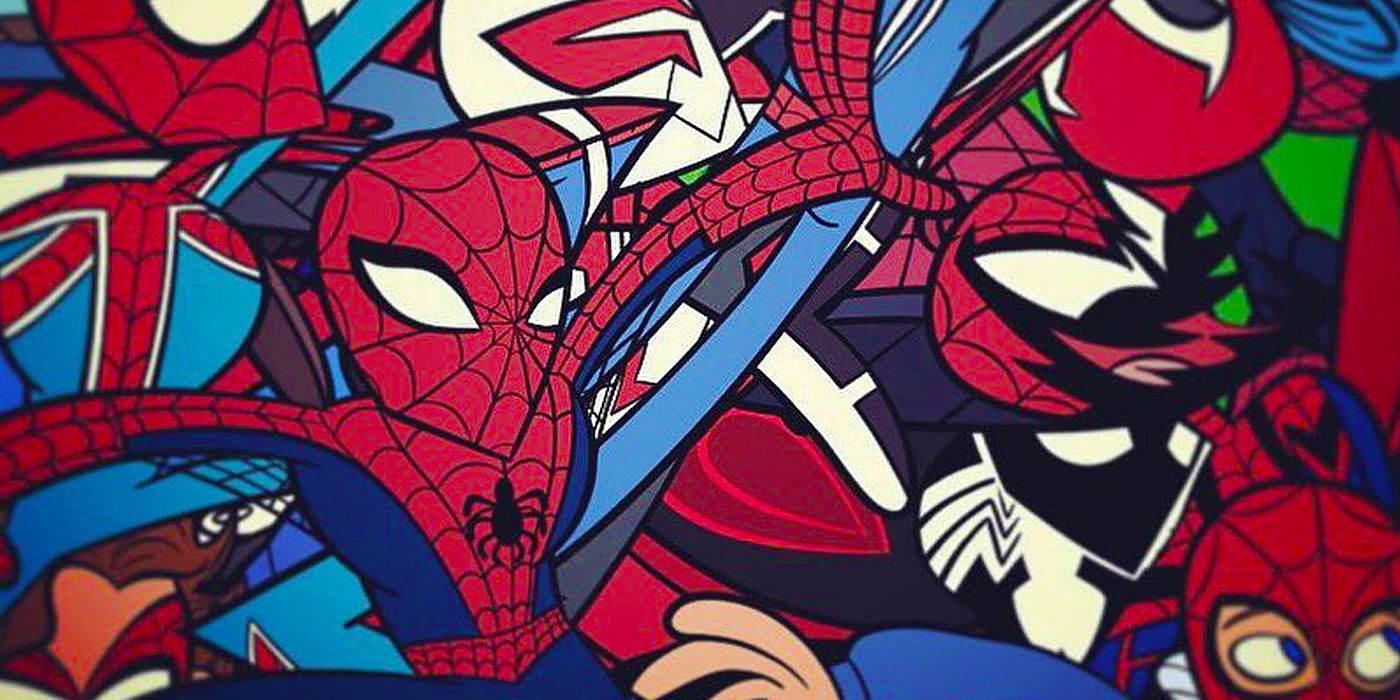 Since 1962, Spider-Man has been winning the hearts and minds of readers and audiences everywhere, first through comic books, then television and cinema. It was Spider-Man that reshaped mainstream comics and helped pave the way for a wider variety of superhero, and 50 years later, the live-action adaptation of Spidey accomplished the same thing in film.
To celebrate Marvel's wall-crawler, freelance animator and illustrator Junaid Chundrigar created a short tribute featuring 123 different iterations of Spider-Man, including his many costumes as well as the numerous characters that have borne his namesake over the years. Virtually every frame contains a different image, so you're likely to catch just a glimpse of your favorite costume before a different version comes appears.
RELATED: Spider-Man 2099: How the Future Hero's Costume Evolved
The artist tagged a few of the major artists, writers, developers and actors that have helped to bring Spider-Man to life over the decades, including actor Tom Holland, who plays Spider-Man in Spider-Man: Far From Home, the latest and conclusive installment of Phase 3 of the Marvel Cinematic Universe. Since posting the gif, numerous comic book creators have responded, sharing praise and thanks for seeing their particular contributions to Spider-Man history included.
RELATED: Spider-Man: Far From Home Writers Reveal Why Mysterio Was the Ideal Foe
Chundrigar has worked on several short films and animated series for a variety of other artists such the popular Youtube channel HISHE. He has previously worked for and with famed creator Stan Lee on animated projects such as the webseries Bad Days.