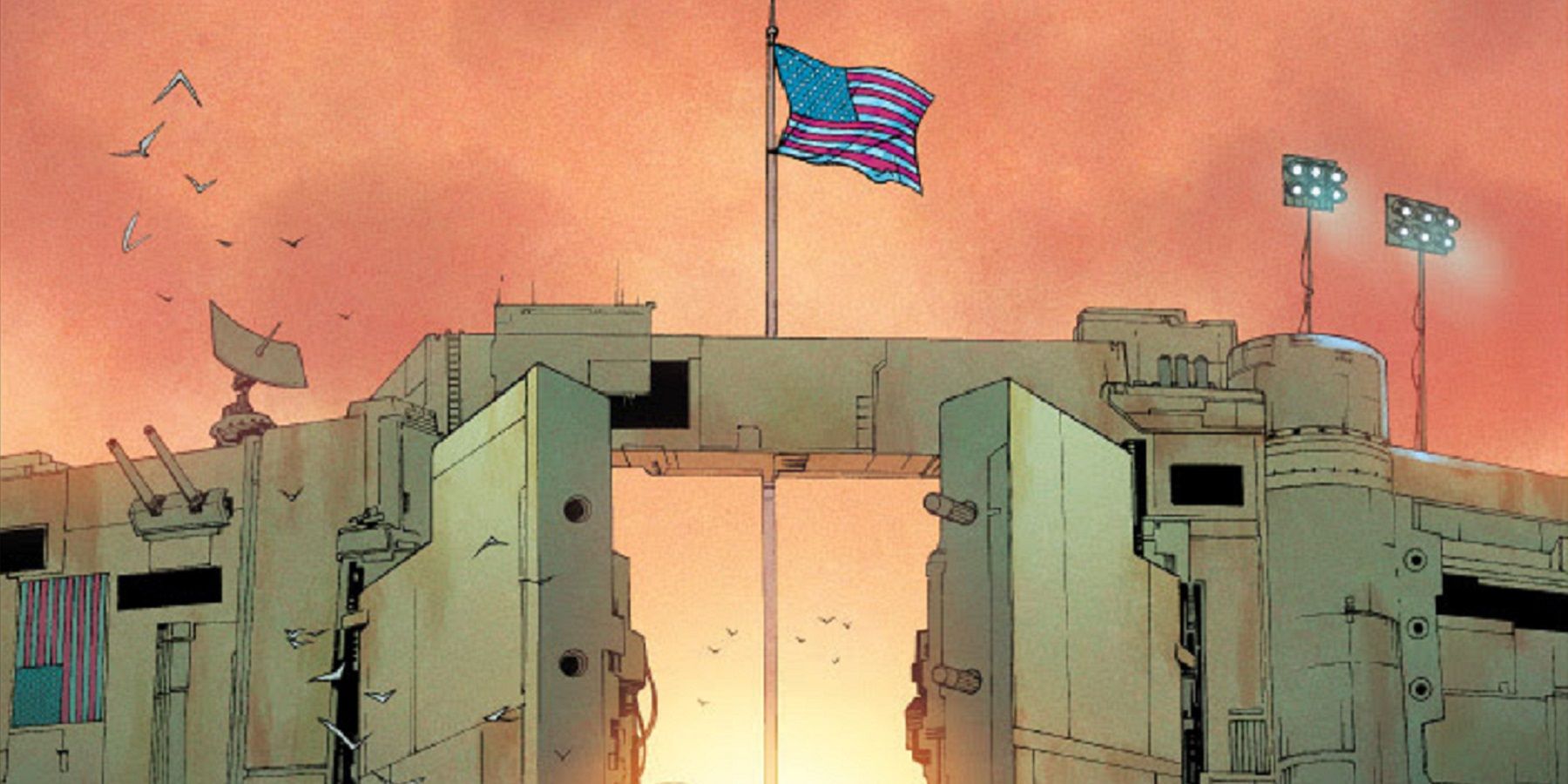 Writer Scott Snyder (Batman: Last Knight on Earth) celebrated the Fourth of July by teasing an upcoming, still-unnamed project at Image Comics, which will be fully unveiled at Comic-Con International: San Diego.
Snyder shared an image to his Twitter page, which shows a U.S. flag flying over a heavily fortified, walled-off location. The teaser also reveals that this new comic is a collaboration between Snyder, fellow writer Charles Soule (Daredevil) and artist Giuseppe Camuncoli (Amazing Spider-Man). Inker Daniele Orlandini (Darth Vader), colorist Matt Wilson (Wonder Woman) and letterer Crank! (Rick and Morty) are also mentioned.
RELATED: Scott Snyder Thought Dark Nights: Metal Would 'Flop'
"Thirty years ago, the United States sealed itself off from the rest of the world without warning," the teaser image reads. "Now, the gates have finally opened, and an expedition has been launched to see what lies beyond."
"First glimpse," wrote Snyder. "Cannot wait to unveil in full at SDCC! Get ready for an epic adventure across the strangest landscape imaginable."
In a subsequent tweet, Snyder added, "Thanks so much for the response everyone! The feel is like Land of the Lost... big, over-the-top adventure."
RELATED: Scott Snyder Has Long Simmering Plans for the JSA
While perhaps best known for his work on Batman and Dark Nights: Metal at DC Comics, Snyder is no stranger to Image Comics. His A.D.: After Death mini-series with artist Jeff Lemire concluded in 2017. Additionally, he has written Wytches and Severed for the publication.