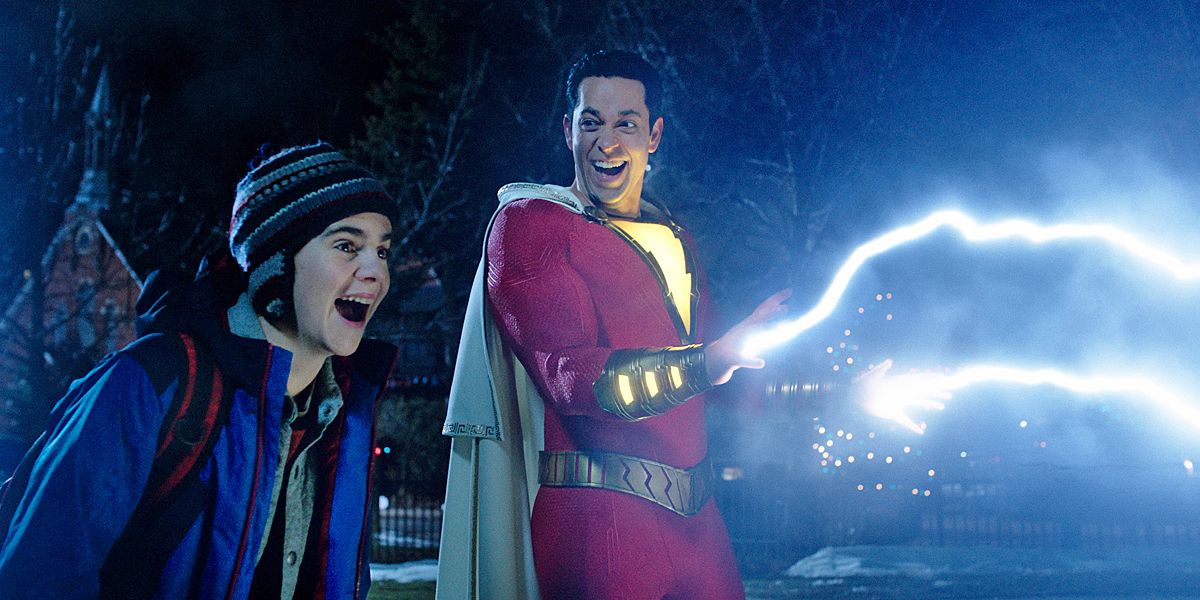 Warner Bros.' Shazam! was a standalone superhero film that was clear about its place in the so-called DC Extended Universe of films. Plenty of Easter eggs referenced events and characters from the other films -- and that is without even mentioning the Superman cameo at the end of the film.
However, Shazam! also features a far more subtle crossover with David Ayer's Suicide Squad. Around the time of the film's release, plenty of fans spotted an "Ace Chemicals" sign in the abandoned warehouse where Freddy Freeman and Shazam test out the superhero's powers. As it turns out, the sign isn't just the only Easter egg -- the location itself is.
RELATED: Shazam! Teased Black Adam in a Deleted Scene
"Suicide Squad shot here, as well," director David F. Sandberg says in the film's director commentary. "This is where Ace Chemicals was." Both Shazam! and Suicide Squad shot in Toronto, Ontario and filmed scenes at a decommissioned electrical station that doubled as Ace Chemicals, the famed DC location where Joker and Harley Quinn's evil personas were born.
Later on, Sandberg directly referred to the movie's Ace Chemicals sign. "You can see Ace Chemicals in the background. That's a little Easter egg."
RELATED: Shazam: Zachary Levi Reveals When Sequel Will Probably Start Filming
Directed by David F. Sandberg, Shazam! stars Asher Angel as Billy Batson, Zachary Levi as Shazam, Mark Strong as Dr. Thaddeus Sivana, Djimon Hounsou as the ancient wizard Shazam, Grace Fulton as Mary Bromfield, Jack Dylan Grazer as Freddy Freeman, Ian Chen as Eugene Choi, Jovan Armand as Pedro Peña, Faithe Herman as Darla Dudley, Cooper Andrews as Victor Vásquez and Marta Milans as Rosa Vásquez. The film releases on digital HD on July 2 and Blu-ray and 4K UHD on July 16.