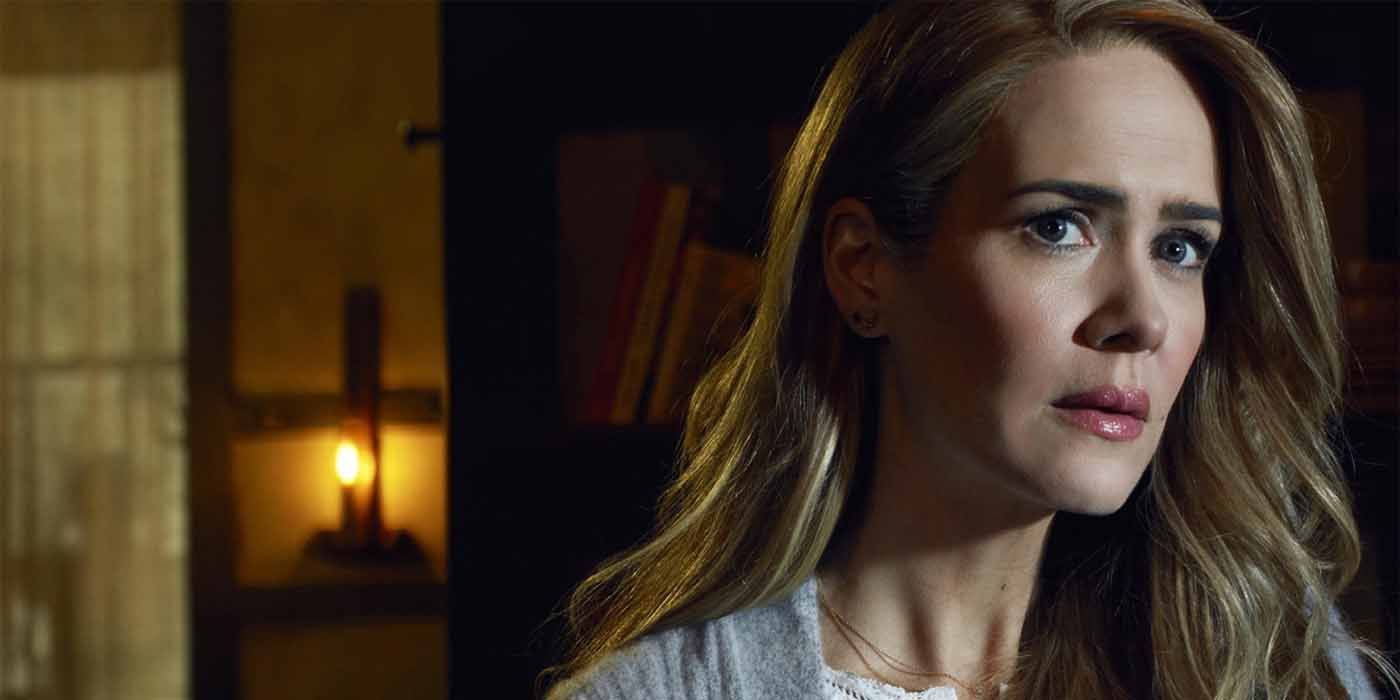 After terrifying viewers 8 seasons, American Horror Story alumn Sarah Paulson will not be returning for a major role in Season 9 of the series
According to Variety, Paulson "will not appear in a significant role in the FX anthology series' ninth season, which is titled 'American Horror Story: 1984'."
RELATED: Patty Jenkins Trolls AHS Creator Ryan Murphy Over 1984 Title
Paulson has received much praise for her varied roles on AHS, being nominated for five Emmys over the course of her tenure on the series. However, while she was passed over for her AHS work, she won a Best Actress Emmy for her role on American Crime Story, a series executive produced by Horror Story and Glee mastermind Ryan Murphy.
No reasons for Paulson's departure from the show have been given at this time, though her current shooting schedule may be a factor; Paulson is currently filming the series Mrs. America for FX, about the Equal Rights Amendment, while also working with Murphy on Netflix's Ratched, a backstory for the cruel nurse in Ken Kesey's novel One Flew Over the Cuckoo's Nest. In film, Paulson is starring in Run, now in post-production, as well as having two films (The Goldfinch and Abominable) hitting theaters in September.
Nevertheless, while Paulson may not have a major role in Season 9, this doesn't rule out a cameo or other smaller role. While she's currently a mainstay on the series, she was only featured in 3 episodes of the first season before moving to more substantial roles in the subsequent seasons. That being said, fans may still get a glimpse of Paulson even as American Horror Story: 1984 delivers its chills and thrills.
RELATED: Sarah Paulson Clarifies Dual Characters in American Horror Story: Apocalypse
American Horror Story: 1984 premieres on FX on September 18. FX has also announced the series will be renewed for a 10th season, despite creator Murphy's move to Netflix. No details have been revealed for Season 10, though it is expected to air in 2020.