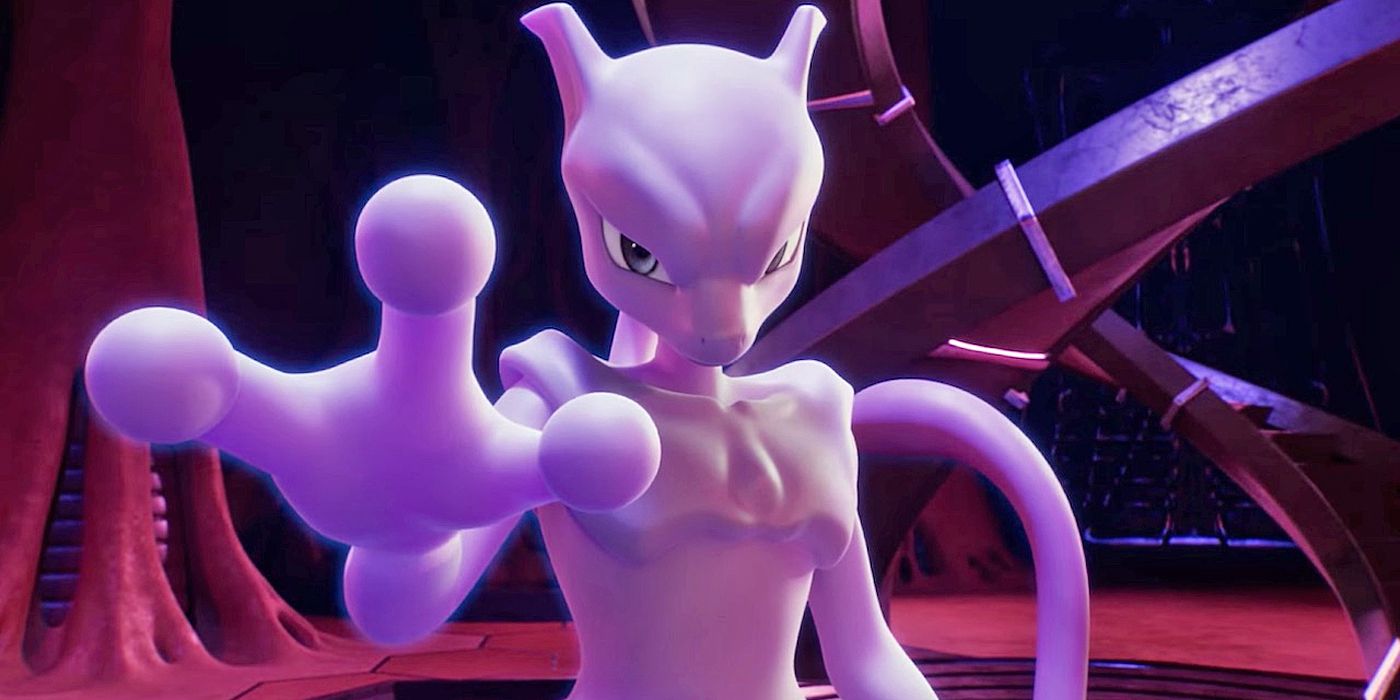 If you grew up in the late '90s, chances are you grew up with Pokémon in some form or another. In addition to the original video games the Pokémon anime took the world by storm, getting a theatrically-released feature film titled Pokémon: The First Movie (also known as Pokémon the Movie: Mewtwo Strikes Back) after only being on the air for a year.
Last year, it was announced that the first Pokémon movie would be receiving a CGI remake titled Mewtwo Strikes Back: Evolution, which is slated for release in Japan later this month.
RELATED: Pokemon: Mewtwo Strikes Back Evolution Trailer Reveals CGI Ash
A new trailer for the remake has been released, meaning that longtime fans can relive some of their favorite moments from the original film, which first hit cinemas two decades ago. If you've never seen Pokémon: The First Movie, however, be warned; this latest trailer is jam-packed with spoilers.
The trailer features dozens of iconic moments from the Mewtwo Strikes Back, which are lovingly recreated in the new animation style. Everything you remember is here, including Mewtwo's birth, the battle between the Pokémon and their clones and the fated showdown between Mewtwo and Mew.
Mewtwo Strikes Back: Evolution is set to be released in Japanese theaters on July 12th, 2019.