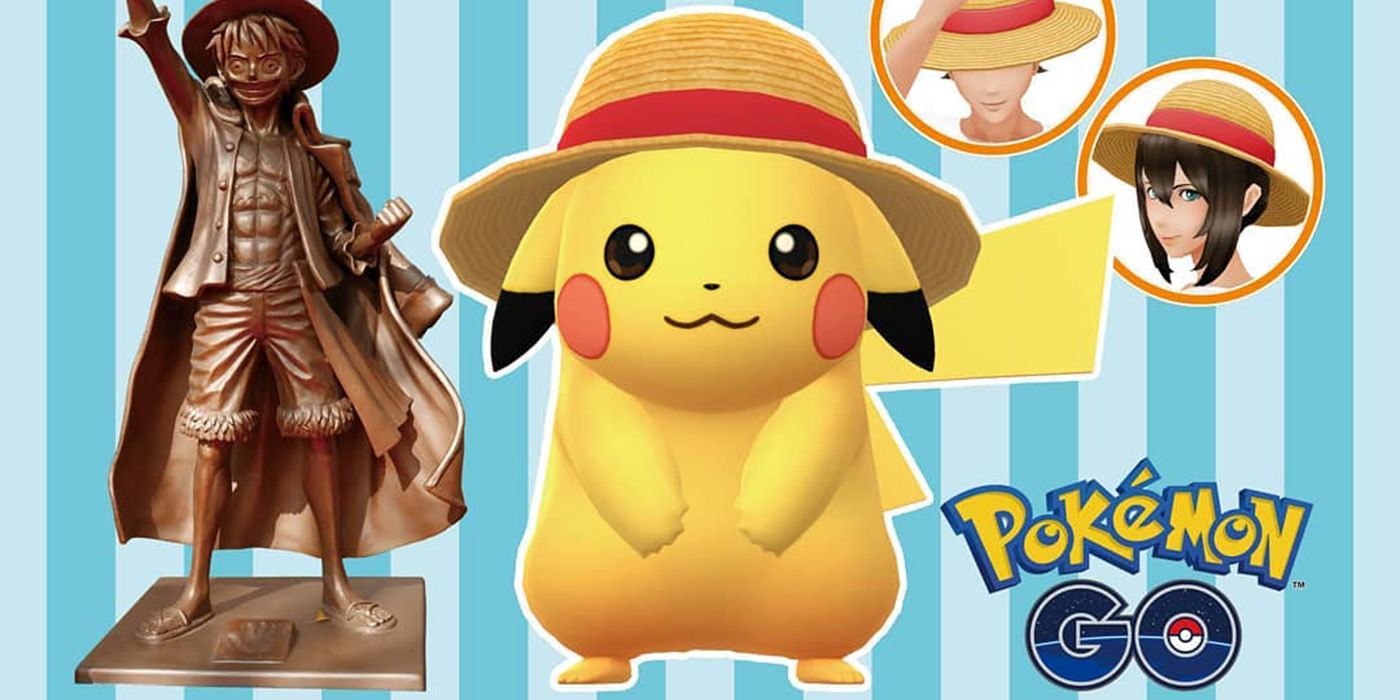 One Piece and Pokemon GO are teaming up for a collaboration on the Kumamoto Revitalization Project, which is a fundraiser to reinvigorate 20 of the communities in Kumamoto's Nishihara Village that were damaged during an earthquake last April.
The official One Piece Staff Instagram account shared the announcement, with a loose translation reading, "Eiichiro Oda and Pokémon GO's collaboration for Kumamoto's Revitalization! Pokémon GO is supporting Kumamoto's Revitalization Project, in which Eiichiro Oda-sensei is already deeply involved!The Straw Hats statues that are to drop anchor in Kumamoto Prefecture will become in-game Pokéstops. Celebrating this collaboration, a Pikachu wearing a straw hat with a red ribbon will be available worldwide, as well as the hat itself as an in-game item for players. For more details, check the One Piece Kumamoto Recovery Project website on our Story (in Japanese)"
RELATED: One Piece Brings Back Luffy (And Then Drowns Him)
Upcoming additions to Pokemon GO include Pokestops featuring Straw Hats statues, a straw hat-wearing Pikachu with a red ribbon. The hat will also be available for players as an in-game item.
One Piece creator Eiichiro Oda is a Kumamoto native and is helping to spearhead the project. The project will include two One Piece trains running the Kumagawa Rail Road and Minami Aso Railway; a restoration of the Kumamoto Castle; a Mashiki tax payment; Takamori and Yunomae stamp rallies; and charity goods for One Piece and Kumamon.
For more information, visit GlobalGiving.org.
RELATED: One Piece Introduces a Character Who ... Makes Food From Her Face
(via Anime News Network)