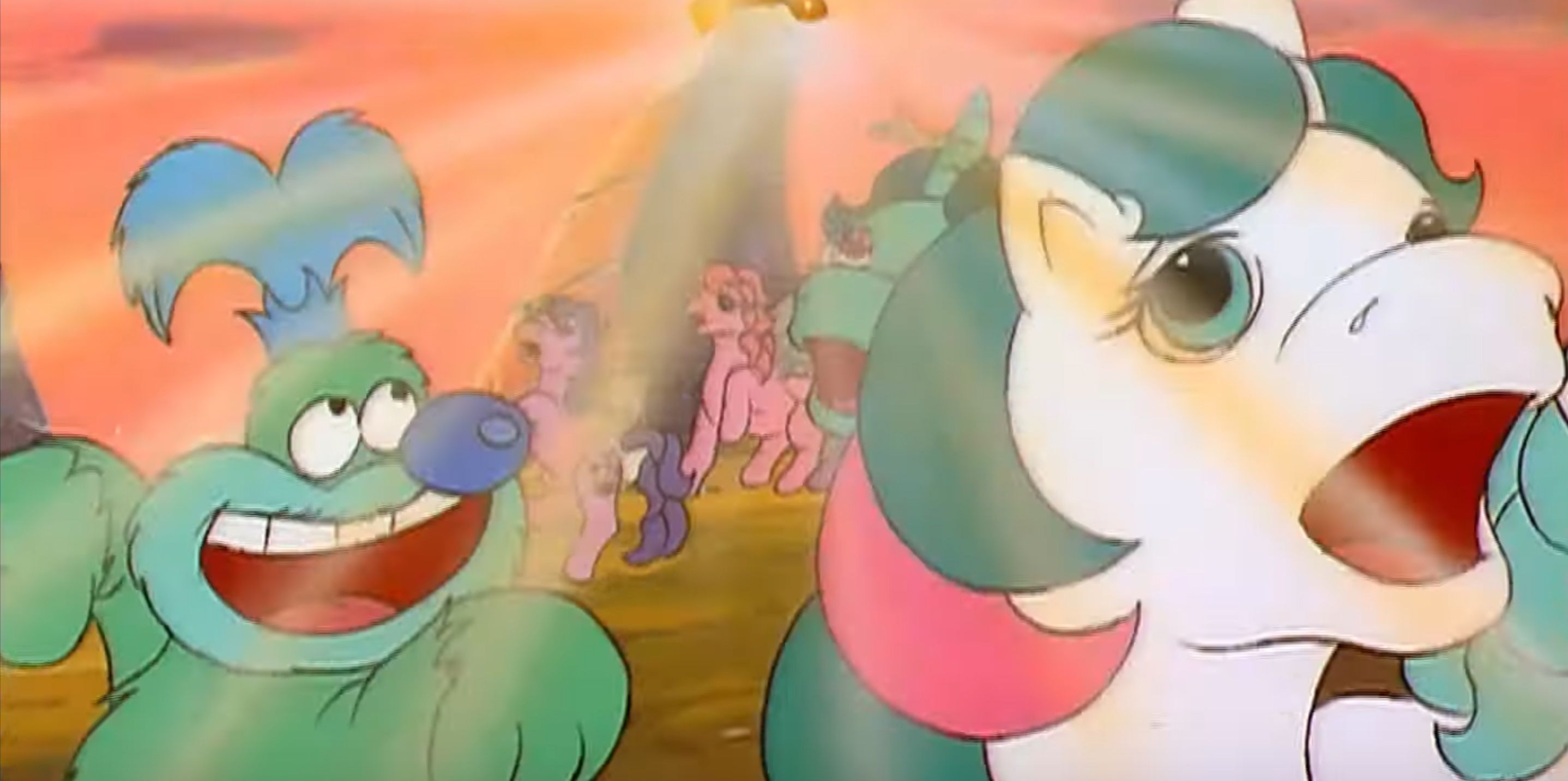 My Little Pony is throwing its rainbow-colored hat into the ring of '80s nostalgia with a new online miniseries revisiting the classic animated series that first introduced the popular franchise to millions.
Through My Little Pony's official YouTube channel, the Hasbro franchise has launched My Little Pony: The Retro Show which re-edits clips from the 80s animated series My Little Pony 'n Friends with new, goodnaturedly winking commentary of some of the more bizarre elements in the clips in the style of the long-running music video series Pop-Up Video.
RELATED: My Little Pony SDCC-Exclusive Set Celebrates Twilight Sparkle's History
The debut episode of the nostalgia-fueled web-series has the cast dancing in a short music video to the original song "From the Sun," in all its VHS-quality glory. As human friend Megan Williams hoists a dragon above her head as the singing and dancing continues, the pop-up commentary refers to her as the Mother of Dragons in a sly reference to Game of Thrones.
The Retro Show will continue to highlight clips from My Little Pony's '80s and '90s incarnations, celebrating the history of the franchise while poking fun at some of the more ridiculous elements within it.
KEEP READING: My Little Pony: Friendship is Magic Series Introduces Lesbian Couple