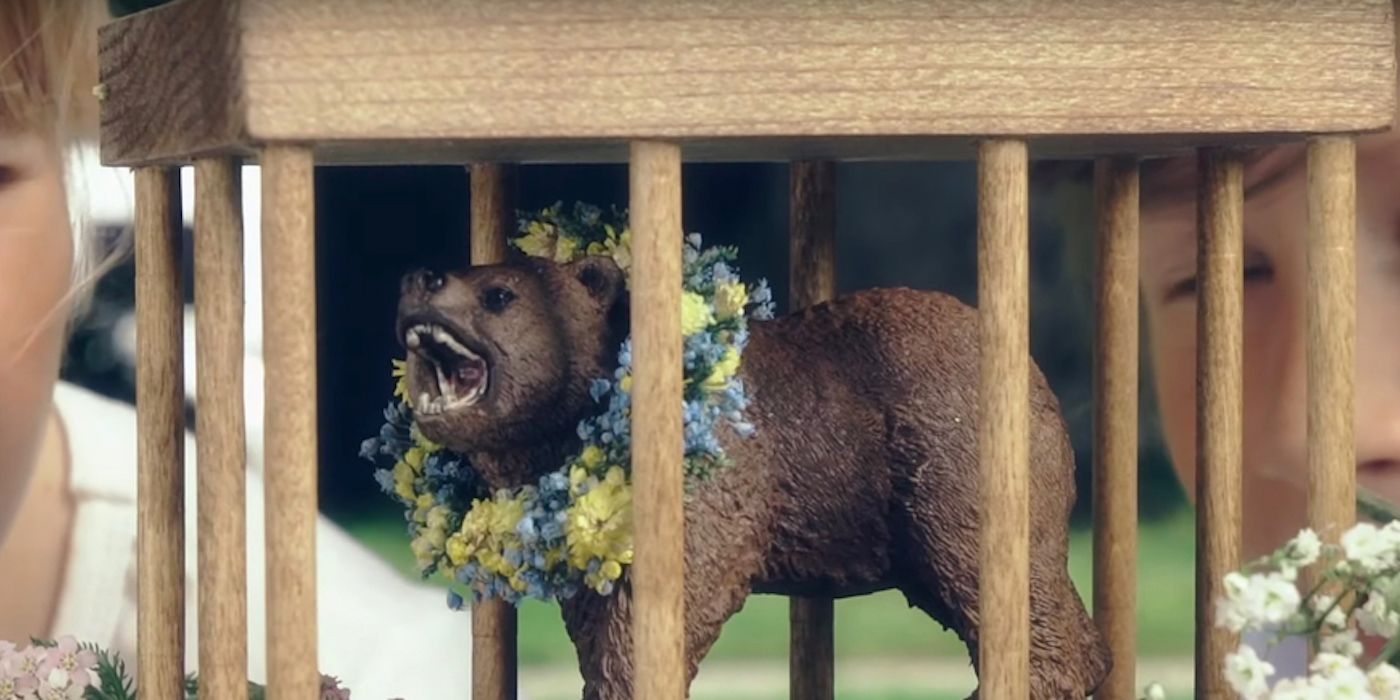 A24 has taken its marketing for Midsommar to even more eccentric heights with the "Bear in a Cage" toy, which may well spoil the film's biggest twist for fans with a keen eye.
The toy literally features a bear with a floral crown in a cage. It goes on sale Wednesday as part of a limited edition of 75. The product trailer is as kooky as the movie's clips itself, with two kids in pagan garb playing with the item to a very weird theme song.
RELATED: Midsommar's Shocking Ending Reveals the True Villain
The end of the trailer shows a bear in a cage in the Swedish commune the movie is set in, which turns into quite a harrowing experience for Florence Pugh's Dani and Jack Reynor's Christian. Without spoiling too much, the commune turns out to be a cult -- and let's just say what was meant to be a study-vacation for a few weeks ends up being a disaster for the tourists.
RELATED: Midsommar's Hidden Symbols Give Away the Movie's Ending
The product page for the item, which costs $32, describes the following specs:
A new toy from A24. Limited edition of 75. Drops Wednesday 7/10. 6″ x 3″ x 4″ hand-stained pinewood cage with Midsommar engraving. Resin grizzly figurine trapped inside. Comes wearing a custom hand-stitched flower garland and mini bell.
Written and directed by Ari Aster, Midsommar stars Florence Pugh, Jack Reynor, Will Poulter and William Jackson Harper. The film is in theaters now.