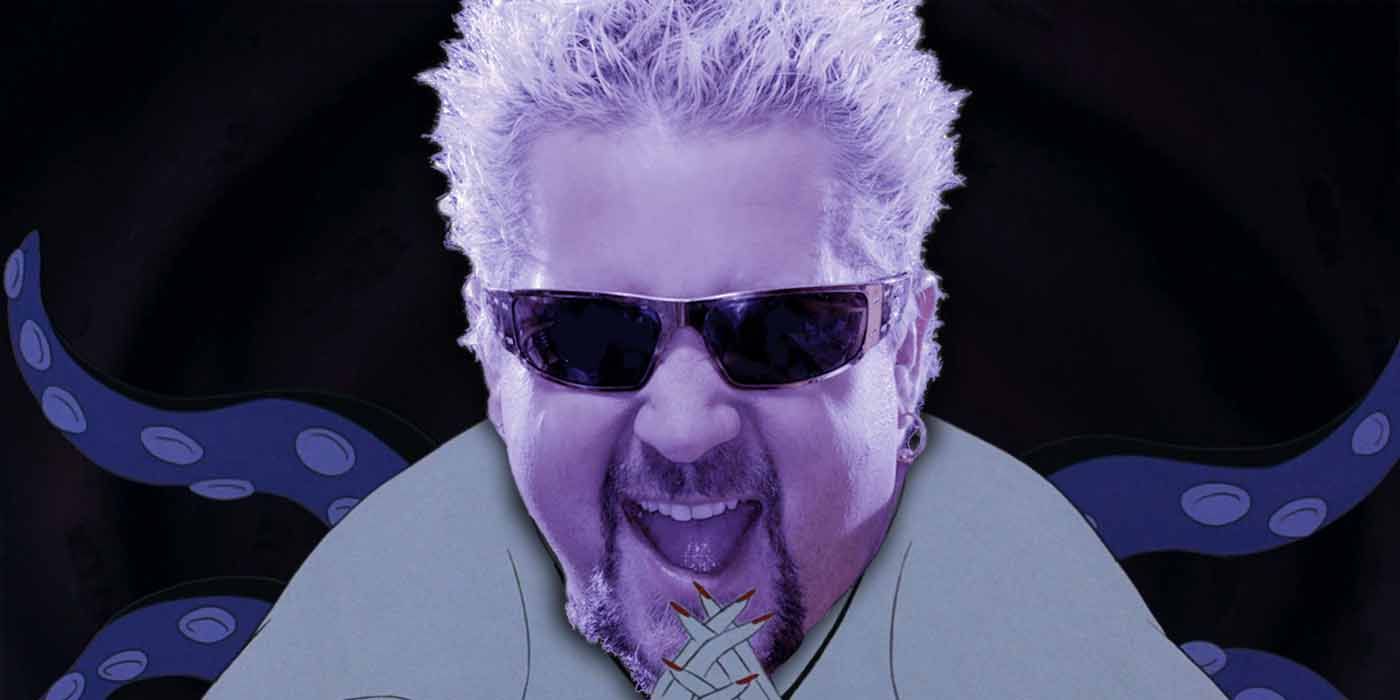 Last week, Disney's upcoming live-action remake of the classic animated film The Little Mermaid finally cast its Ariel in the form of Grown-ish star and R&B singer Halle Bailey. However, while news of her casting sparked outrage in many online communities, a "potential" contender for the role of the villainous Ursula could prove to be even more controversial.
On Twitter, a user posted an image of the sinister cephalopod abutted against an image of Food Network star and restauranteur Guy Fieri, along with the caption "okay...hear me out." The resemblance between the purple-skinned, spiky-white-haired Ursula and Fieri (who happens to be wearing a purple shirt in the photo) is certainly uncanny, and Fieri himself didn't seem to object to the fan casting.
RELATED: The Little Mermaid: Freeform Slams Negative Comments on Ariel Casting
Presently, Ariel remains the only major character to be cast in the live-action reboot. However, her casting wasn't without divisiveness. Almost immediately after the news broke, fans cried foul over Disney hiring an African American actor to play the role of a character who was depicted as white in the original animated film. Then again, it's also worth noting mermaids are fictional creatures.
As for Fieri, despite his willingness to portray Ursala, Disney appears to be courting Melissa McCarthy for the role.
Directed by Rob Marshall and starring Halle Bailey, The Little Mermaid does not yet have a release date.
KEEP READING: Little Mermaid: Original Ariel Actor Defends Halle Bailey's Casting