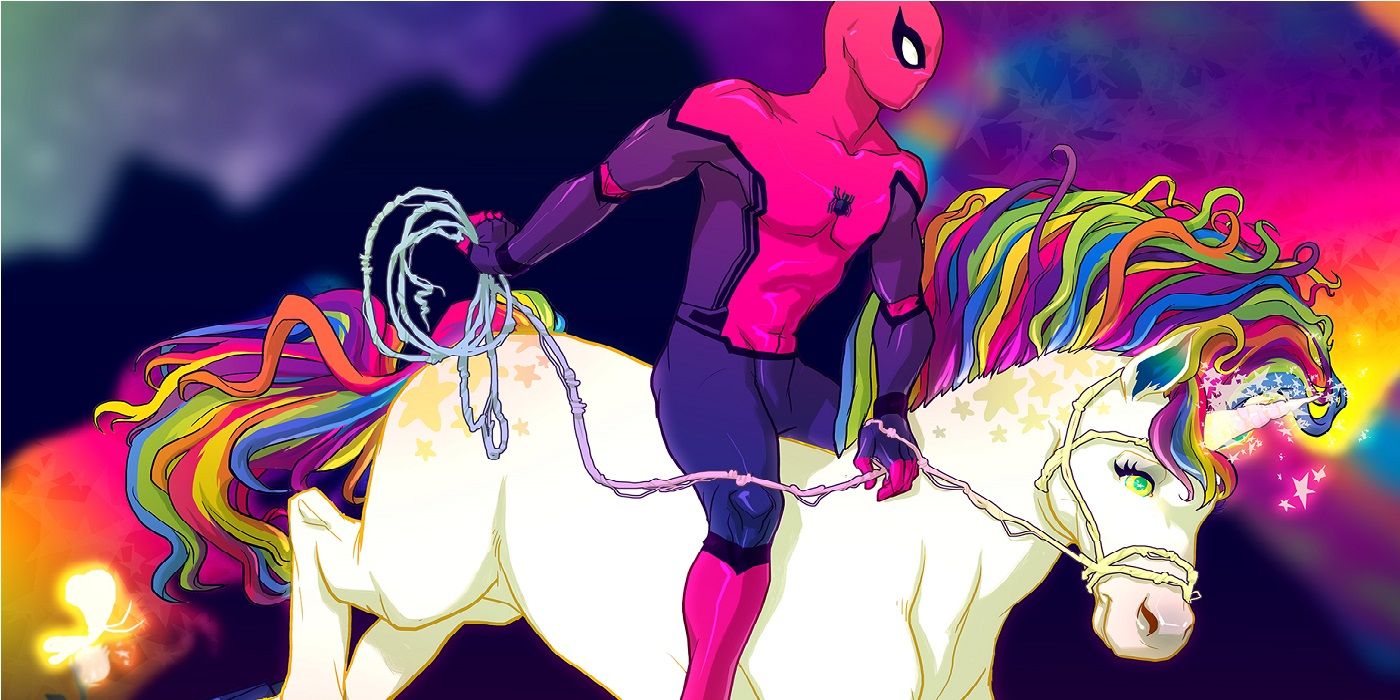 So every week, I post a topic here. You reply to it on the CSBG Twitter page (just write @csbg with your reply), our artists will each pick one of your suggestions and I will post their drawings based on your suggestions here every week. So every week you will have a new question and you will see the choices picked from the previous week.
To qualify, you have to be following @csbg when you reply - so go follow us and then give your answer to the following question/challenge (All suggestions due by 11:59 AM Pacific Saturday).
The topic for the next Line is...
Celebrate the surprise farewell of the Walking Dead comic book series with comic book characters team-ups and/or mash-ups with Walking Dead comic book characters.
Read on for the drawings that came about courtesy of the last question/challenge!
In honor of the premiere of Spider-Man: Far From Home, suggest new places for Spider-Man to travel to! Can include fictional worlds, planets and dimensions!
Enjoy!
I'll put them in alphabetical order based on the name of the Twitter user who made the suggestion.
All copyright and trademarks of the following characters are held by their respective owners.
BigMike20X6, Ihteyaz_Avash, JMCampbell and MisterDoctor5 suggested
Springfield
The art for this one is by Paul Shinn. His website is here.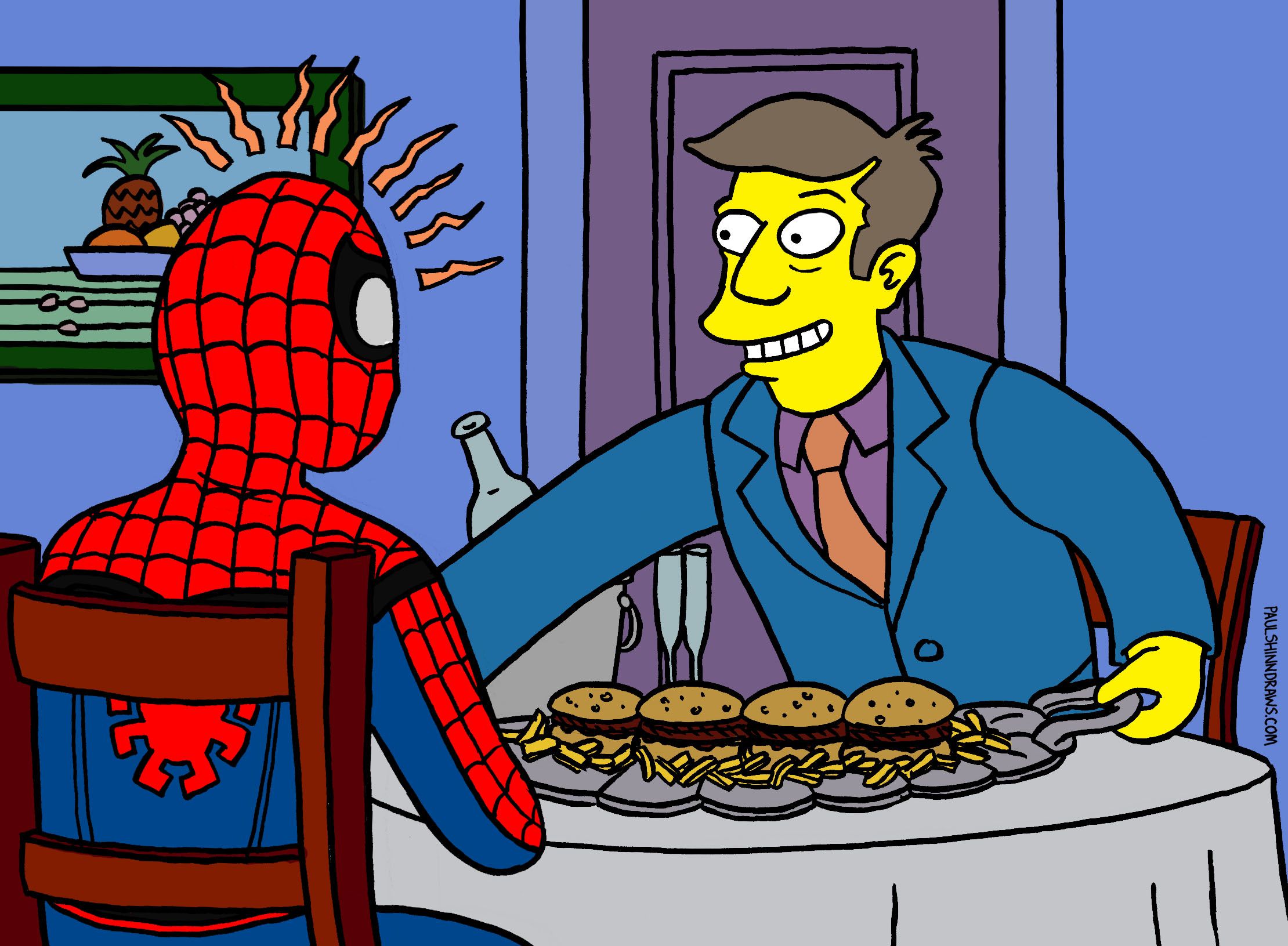 daviddwwilliams suggested
Spiderman visits the future after he swaps places with Sam from Quantum Leap
The art for this is also by Nick Butch. His website is here.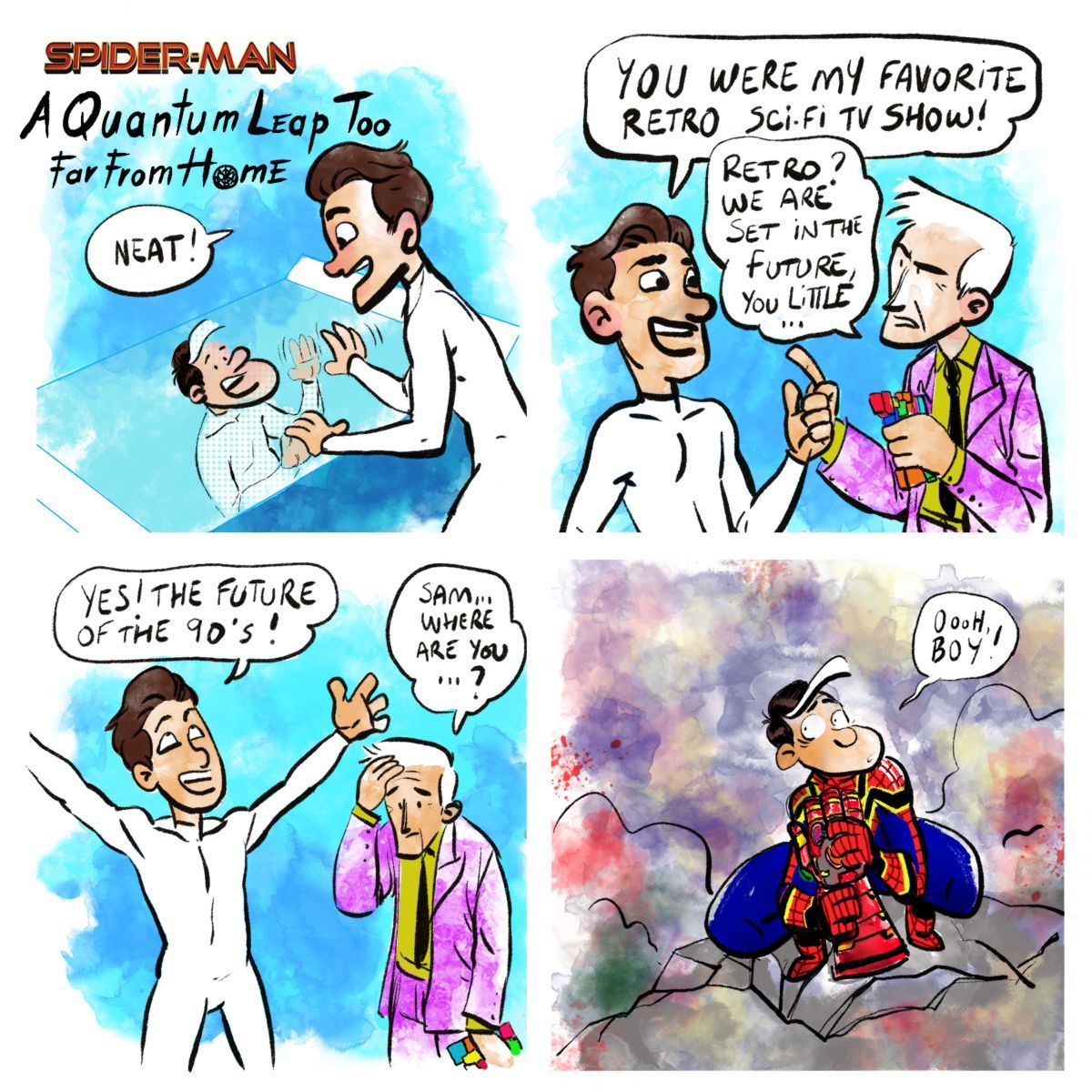 ewar231 suggested
Texas!
This drawing is by Carina Guevara. Her website is here.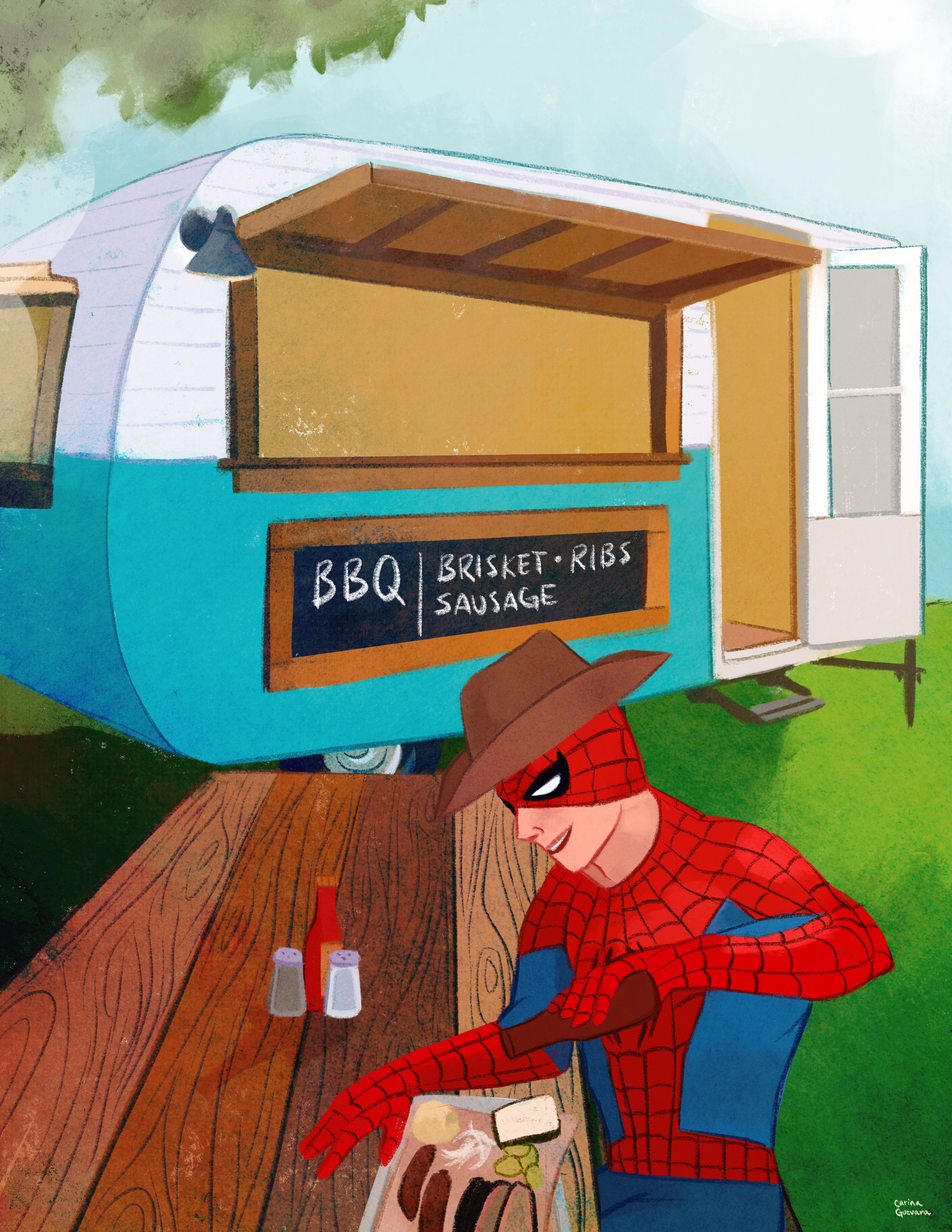 Ihteyaz_Avash suggested
Blue area of the moon
Nick Perks is the artist for this one. Here is his website.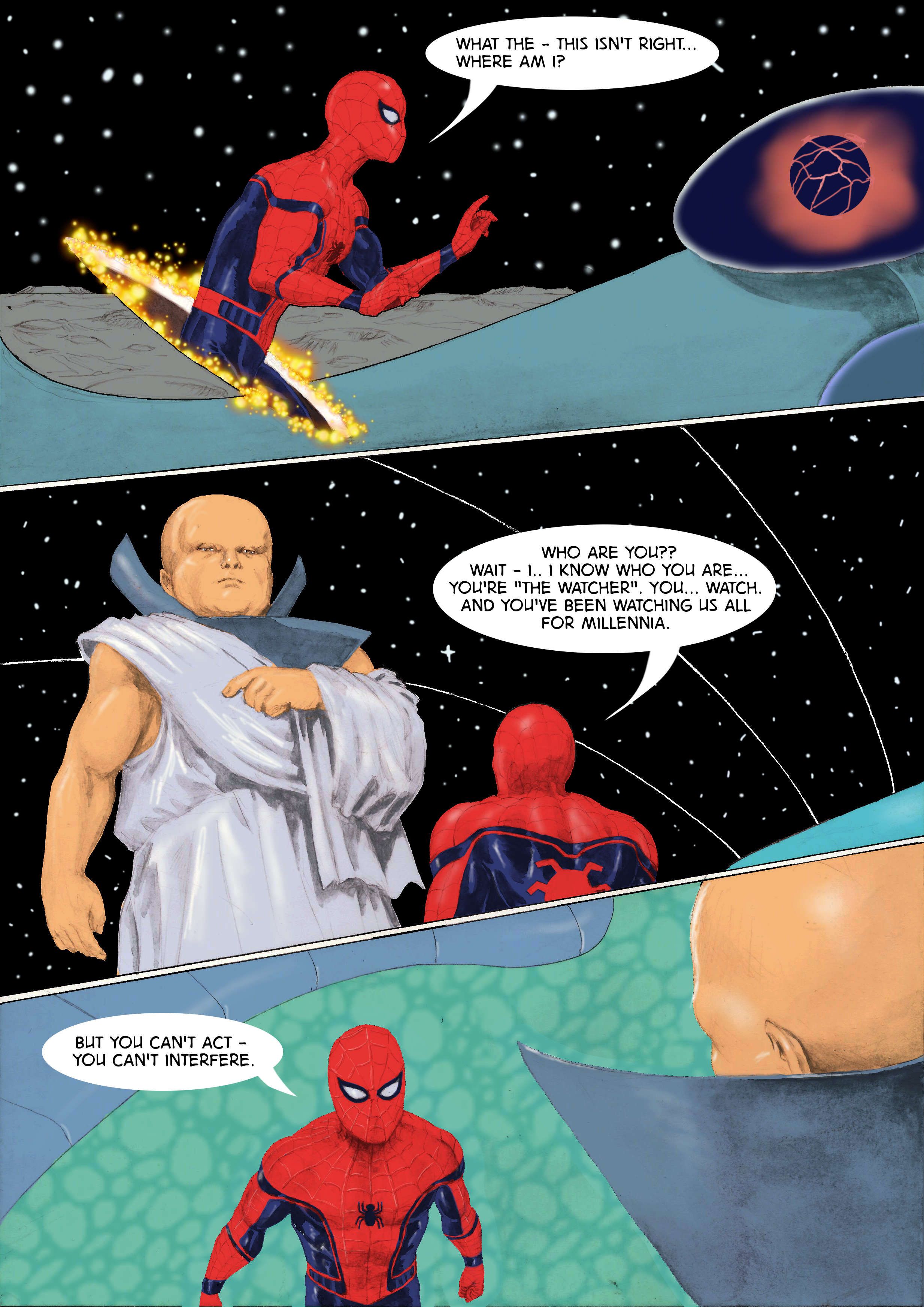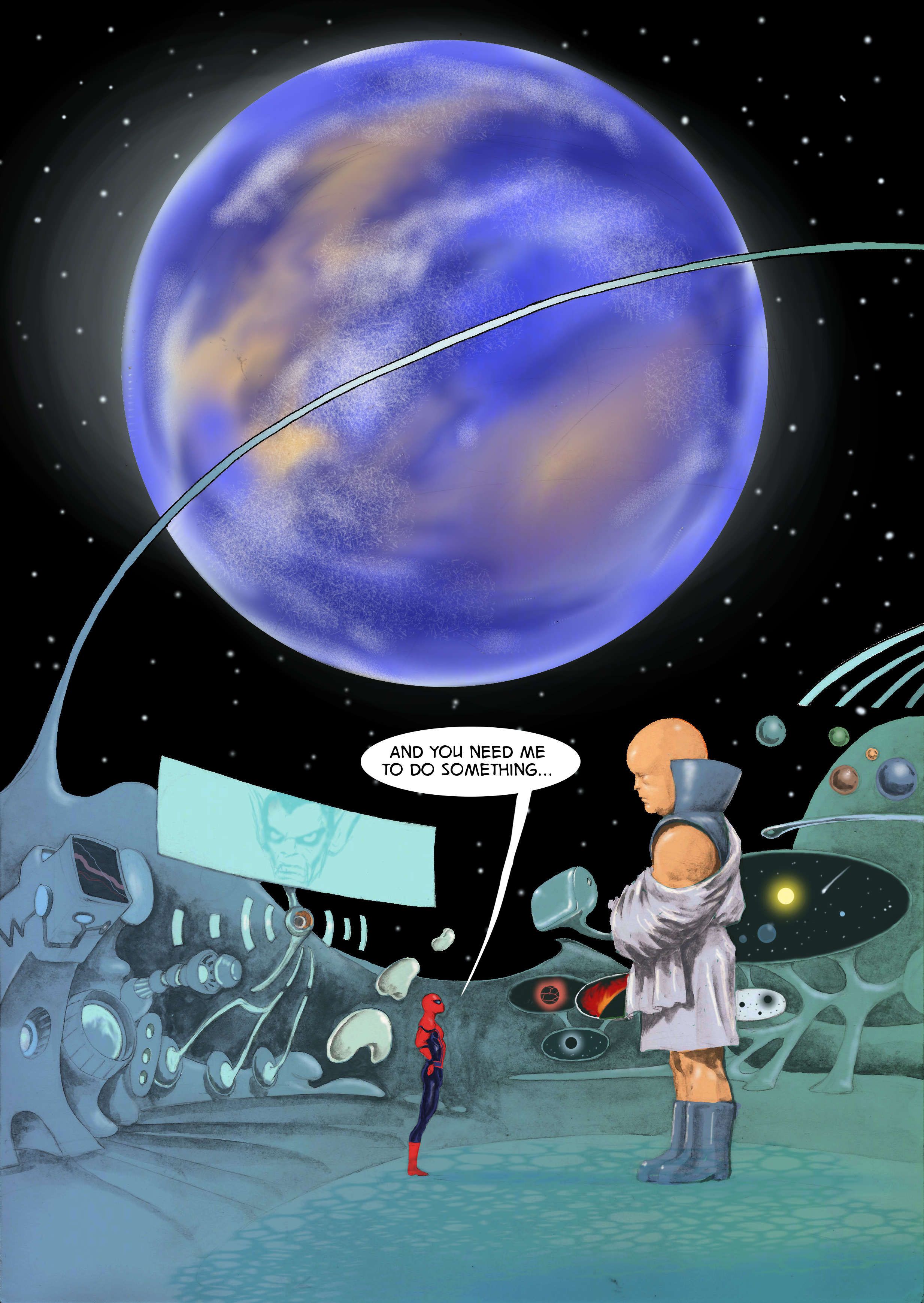 Ihteyaz_Avash and MisterDoctor5 suggested
Krypton
Nick Perks is also the artist for this one. Here is his website.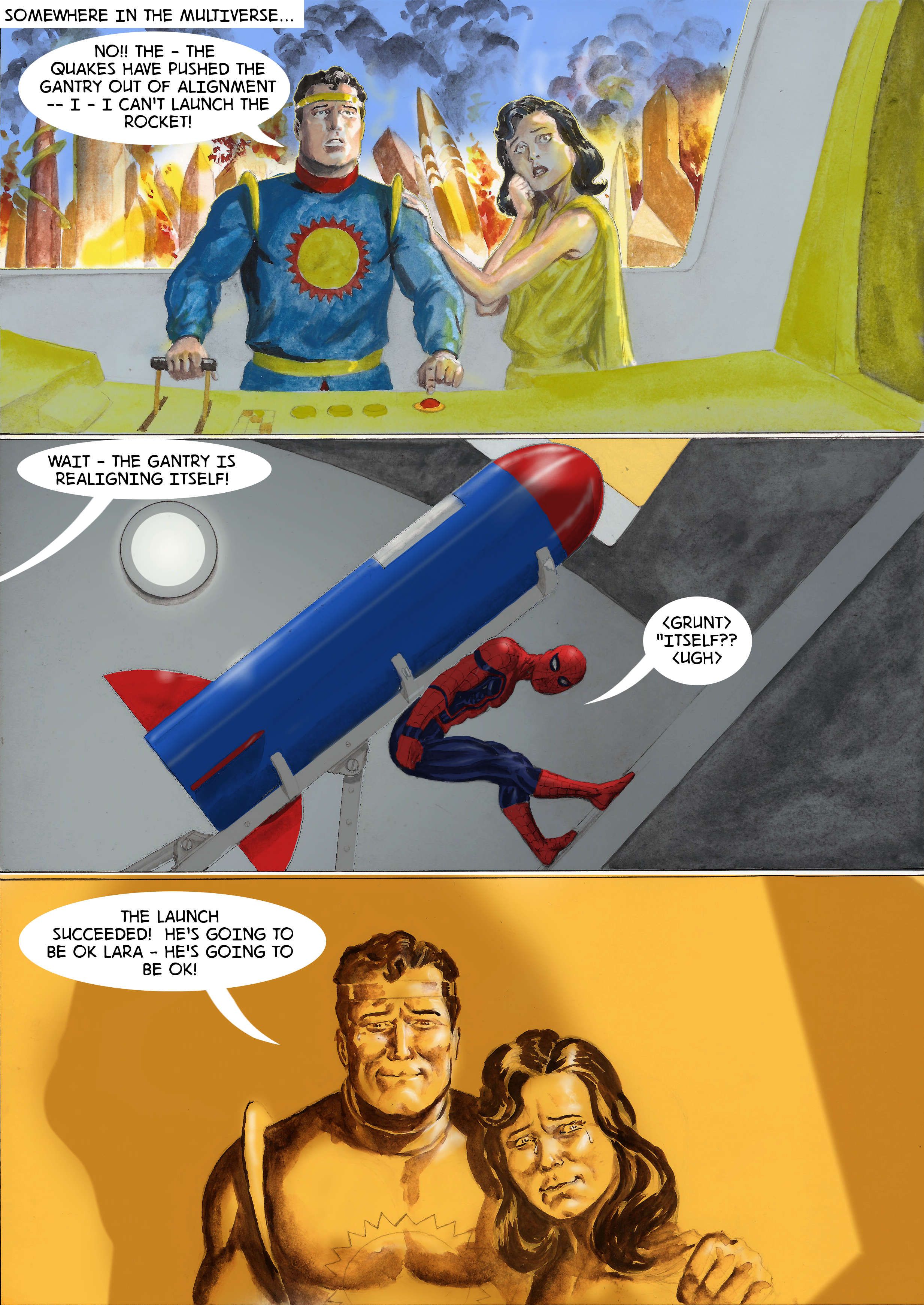 JohnnyUnusual suggested
Spider-Man in Italy (meanwhile Italian Spider-Man is in New York).
The art for this one is by Dan Wolff. His website is here.
KeithAlanMorgan suggested
Lisa Frank land
The art for this one is by Monica Munster.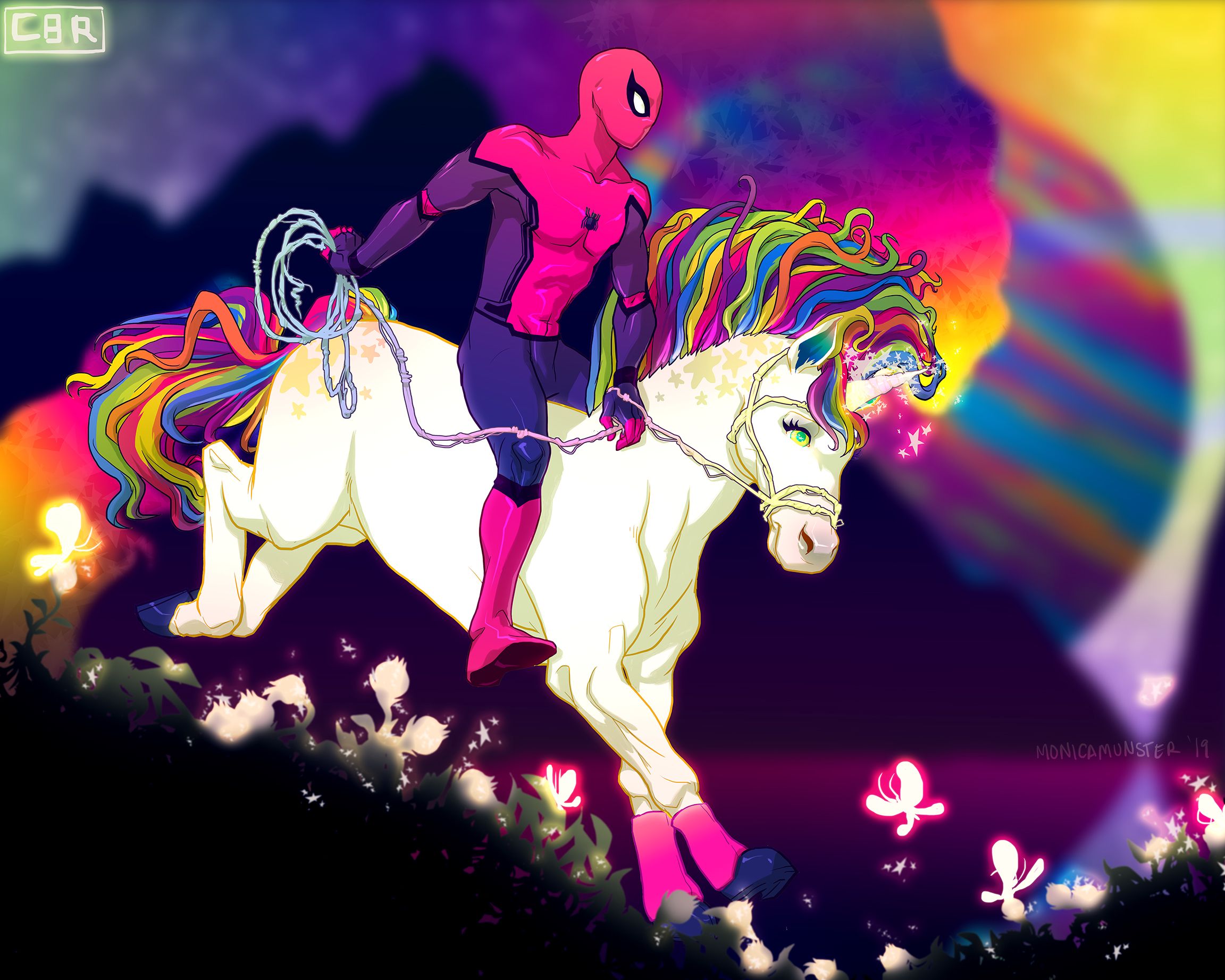 werehawk1 suggested
Townsville
Brendan Tobin drew this one. Here is his website.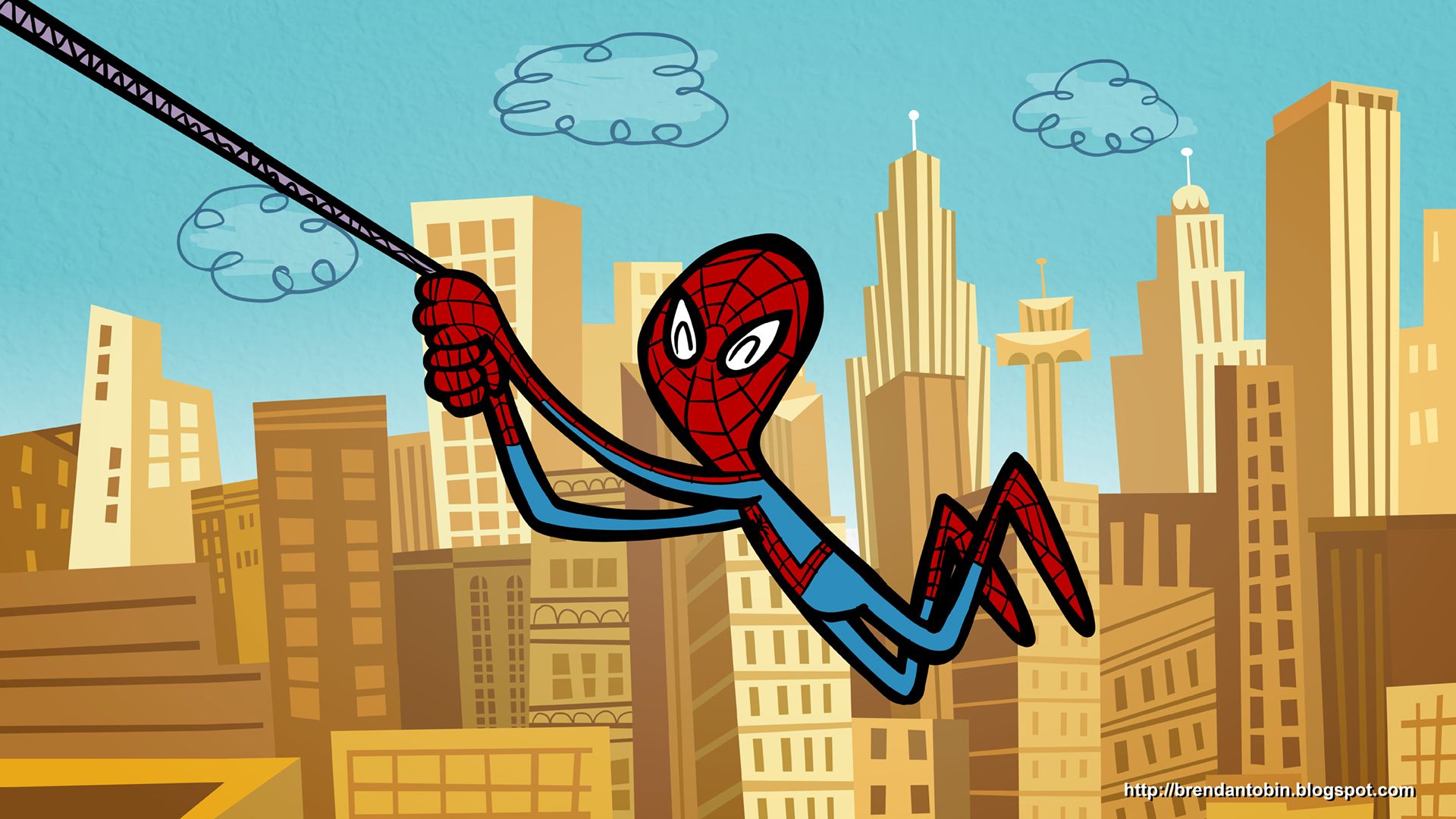 What an awesome journey, folks!
Okay, people, help us say goodbye to the Walking Dead with your suggestions!