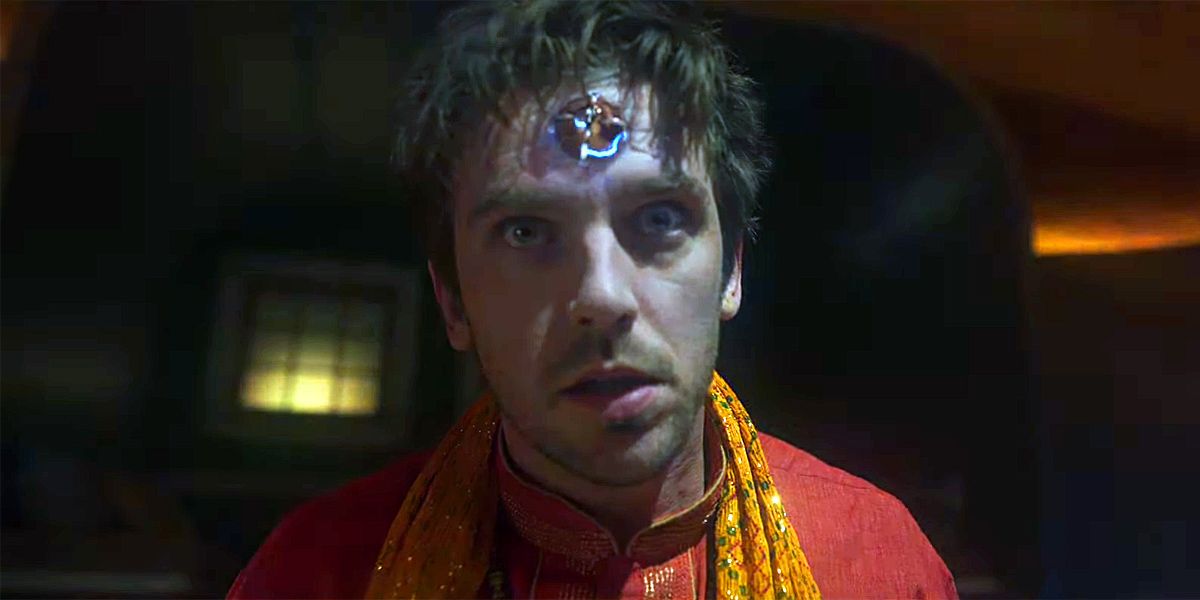 WARNING: The following article contains spoilers for this week's episode of Legion, "Chapter 23," which aired Monday on FX.
The most recent episode of FX's surrealist Marvel series Legion features a crossover that was unexpected, to say the very least. Nevertheless, series creator Noah Hawley has some answers.
The episode did not feature more mainstream X-Men characters, nor any other Marvel characters for that matter. Rather, the fourth episode of Legion Season 3 crossed over with the FX crime drama The Shield, which concluded its seven-season run over a decade ago.
RELATED: Legion: Noah Hawley Considered Recruiting Patrick Stewart to Play Prof. X
When the Legion episode returned from a commercial break, viewers were randomly greeted by a scene from The Shield in which the character Vic Mackey -- played by Fantastic Four alum Michael Chiklis -- walks into his bosses office, complete with a pre-widescreen era aspect ratio. Things then abruptly transitioned back to the regularly scheduled mutant drama.
Legion Season 3 deals heavily with time travel, something Hawley cites as part of his explanation. "I think it's really interesting to see how the characters are dealing with time travel, but I also wanted to give the audience the experience of time travel," he told The Wrap. "[When] we go back to the show, it's literally like you've traveled through time in a way that makes it much more visceral."
RELATED: Marvel and Noah Hawley Are Still Talking About A Doctor Doom Movie
Hawley elaborated on the show's curious take on time travel, adding, "Whenever you tell a time travel story there's always consequences, and obviously those consequences for us are a bit more literal. I think there's an idea that something is protecting the time stream and if you -- everything is carefully balanced -- and if you mess up the balance you start to let things out that shouldn't be let out."
Airing Mondays at 10 p.m. ET/PT on FX, Legion stars Dan Stevens, Rachel Keller, Jean Smart, Bill Irwin, Amber Midthunder, Jeremie Harris, Aubrey Plaza, Jemaine Clement, Hamish Linklater, Navid Negahban, and Lauren Tsai.