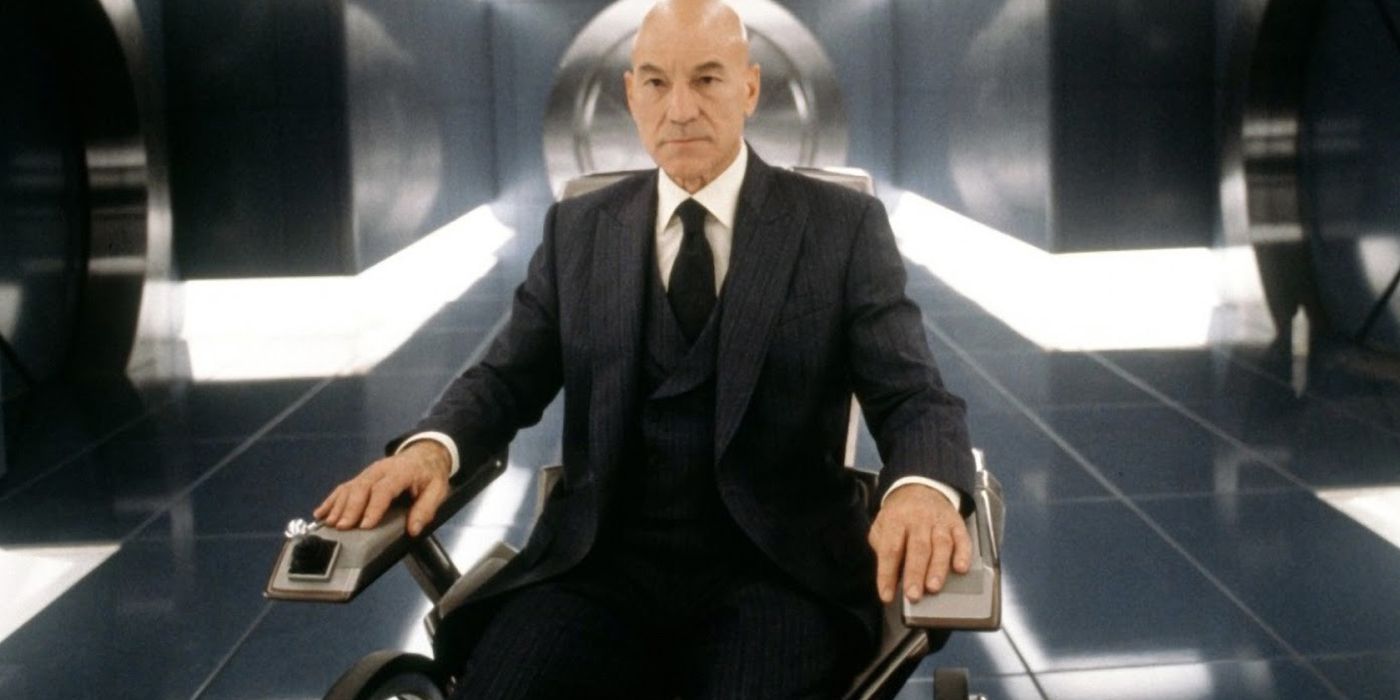 As FX's Legion nears its end, the show has finally given close on the topic of David Haller's parentage, whom, as fans of the comic books know, are Gabrielle Haller and Charles Xavier. Until now, though, the series has only hinted at the fact.
Fans got their first glimpse of Professor X in "Chapter 22", as portrayed by Harry Lloyd of Game of Thrones fame, but according to series creator Noah Hawley, he had actually considered contacting Patrick Stewart to reprise his role as Professor X for the show.
RELATED: Legion: Professor X Finally Debuts in Latest Teaser
"We're going to have to meet [David's] parents eventually. Nobody fought us on it," Hawley told The Wrap. "There was a question obviously about what age is he? What's the model? Is he McAvoy age? Is he Patrick Stewart age? Should we try to get either of those actors to do it? Ultimately, I felt like we established our own alternate reality here on 'Legion', where it's both 1964 and the future...I think I felt like the younger Xavier actually was more consistent with the timeline. But there's something about David, if David meets his father and his father is his age, I think there's something interesting about that."
Thus, Harry Lloyd's take on Charles Xavier was born as a man who leaves his wife and to battle Amal Farouk, aka the Shadow King, in Morocco -- a mistake that would haunt him and his son in the future.
Of course, for comic book readers, this dubious side of Xavier is nothing new, touching on his years of questionable uses of his powers. For television, however, this is a newer take on the character, one which showcases the unquestionably darker side of Xavier.
RELATED: Charles Xavier's Backstory is Legion's Biggest Tribute to the X-Men
Airing Mondays at 10 p.m. ET/PT on FX, Legion stars Dan Stevens, Rachel Keller, Jean Smart, Bill Irwin, Amber Midthunder, Jeremie Harris, Aubrey Plaza, Jemaine Clement, Hamish Linklater, Navid Negahban, and Lauren Tsai.