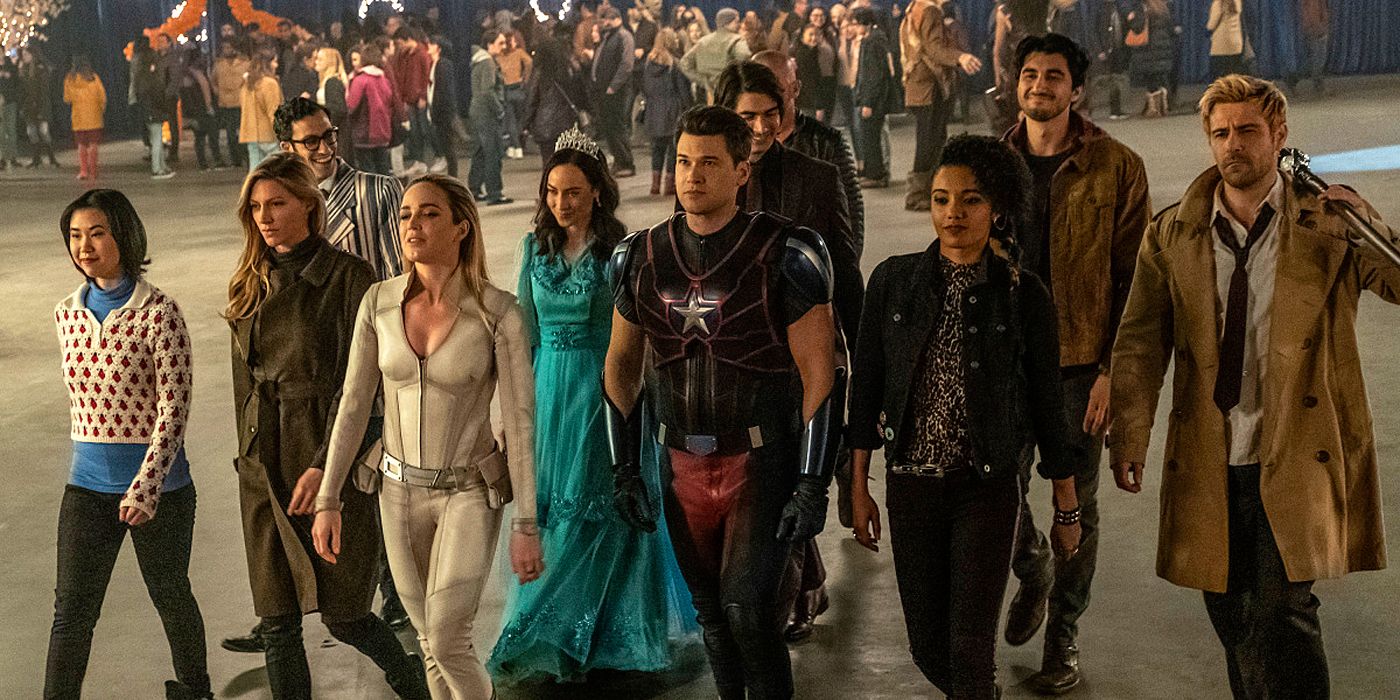 There are plenty of ways to get a superpower in the DC Universe. Some people are born with powers, while others have them gifted in the form of ancient relics and strange curses. Sometimes, you just need to get decapitated and have your brain thrown into an old-fashioned robot. The possibilities are endless. But a disease? That's an uncommon one.
It soon won't be, according to Entertainment Weekly, as a DC's Legends of Tomorrow hero is about to get her own superpower that starts off as a magical disease. The identity of DC's latest, sneezy, superpowered heroine? Caity Lotz's Sara Lance.
"Sara will get a magical illness, which will turn into a superpower," said Lotz. "She'll learn how to make it a superhero power, which won't necessarily be a good thing. It's going to come with its challenges for sure."
RELATED: Batwoman and DC's Arrowverse Heroes Strike a Pose on EW Covers
Lotz acknowledged that, up until now, Sara's skillset has largely derived from her time in the League of Assassins. She's a masterful fighter, but that's the product of hard work and discipline, not magic rings or Kryptonian blood. It's an exciting prospect for Lotz.
"I'm just really excited about having a superpower. I'm on a superhero show, and then all my friends are like, 'What's your power?' I'm like, 'I'm really good at martial arts.' They're like, 'That's not a power.' 'Dammit, you're right. It's not a power.' So finally I get a power," said Lotz. "It's something where it's kind of an illness and she's going to learn how to turn it into something positive, which I think is really cool -- taking a setback, something that's difficult and challenging, and being able to kind of create alchemy with that and turn it into a positive. I think the negative part of the power [will affect] her personal life [more]."
Returning in 2020 on The CW, DC's Legends of Tomorrow stars Caity Lotz, Dominic Purcell, Brandon Routh, Nick Zano, Maisie Richardson-Sellers, Tala Ashe, Matt Ryan, Jes Macallan and Courtney Ford.