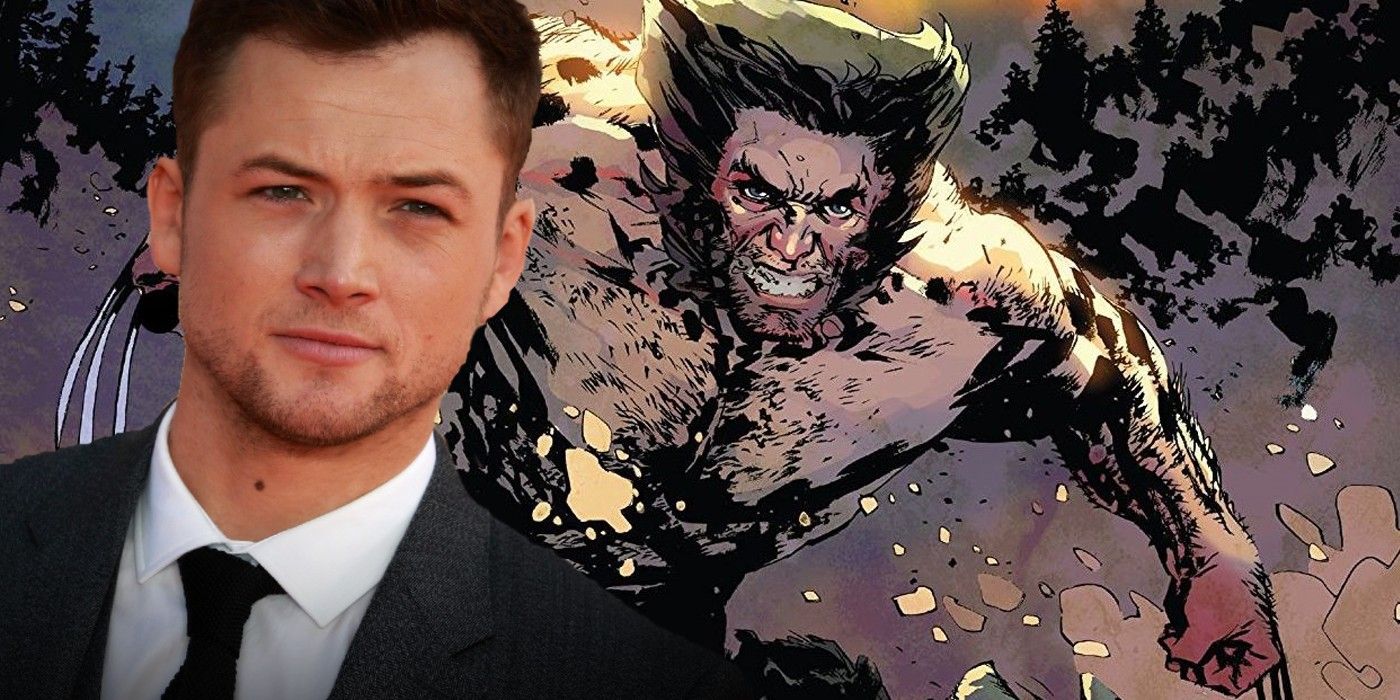 Marvel Studios President Kevin Feige has previously said it'll be some time before we see the X-Men join the Marvel Cinematic Universe. Still, that hasn't stopped the rumors from brewing.
In a new interview with Heart Breakfast, Kingsman star Taron Egerton responded to rumors that he may replace his Eddie the Eagle co-star, Hugh Jackman, as none other than Wolverine. While actors such as Tom Hardy and Keanu Reeves, who has proclaimed his interest in the role, have been a part of the Wolverine conversation, Egerton has been rumored for the role courtesy of reported "leaks." Now, the actor is addressing those rumors, and, unfortunately for those eager to see the actor sport Wolverine's iconic claws, you may be waiting a long time, as he insists those rumors are simply that -- rumors.
RELATED: John Wick 3's Keanu Reeves Reveals Which Superhero He'd Like to Play
"That one I think is just a rumor," Egerton told the folks at Heart Breakfast. "As far as I'm aware it's unfounded. I don't know if I'm quite grisly enough."
Still, that doesn't mean Egerton isn't potentially interested in the gig. In fact, should the folks at Marvel Studios think he'd be a fit for the role, Egerton is more than ready to jump into the iconic role. "I mean if the people at Marvel think I am then great, let's go. But I think there are probably better candidates. But I would love to be involved with that world somewhere."
RELATED: Thousands Petition For Marvel to Cast Danny DeVito As Wolverine
With the X-Men -- and Wolverine -- still years away from joining the MCU, it's doubtful we'll see Egerton (or anyone) suit up as the iconic hero anytime soon. But who knows, perhaps he'll land another Marvel role. After all, Marvel does have a plethora of projects in various stages of development.
(via Digital Spy)