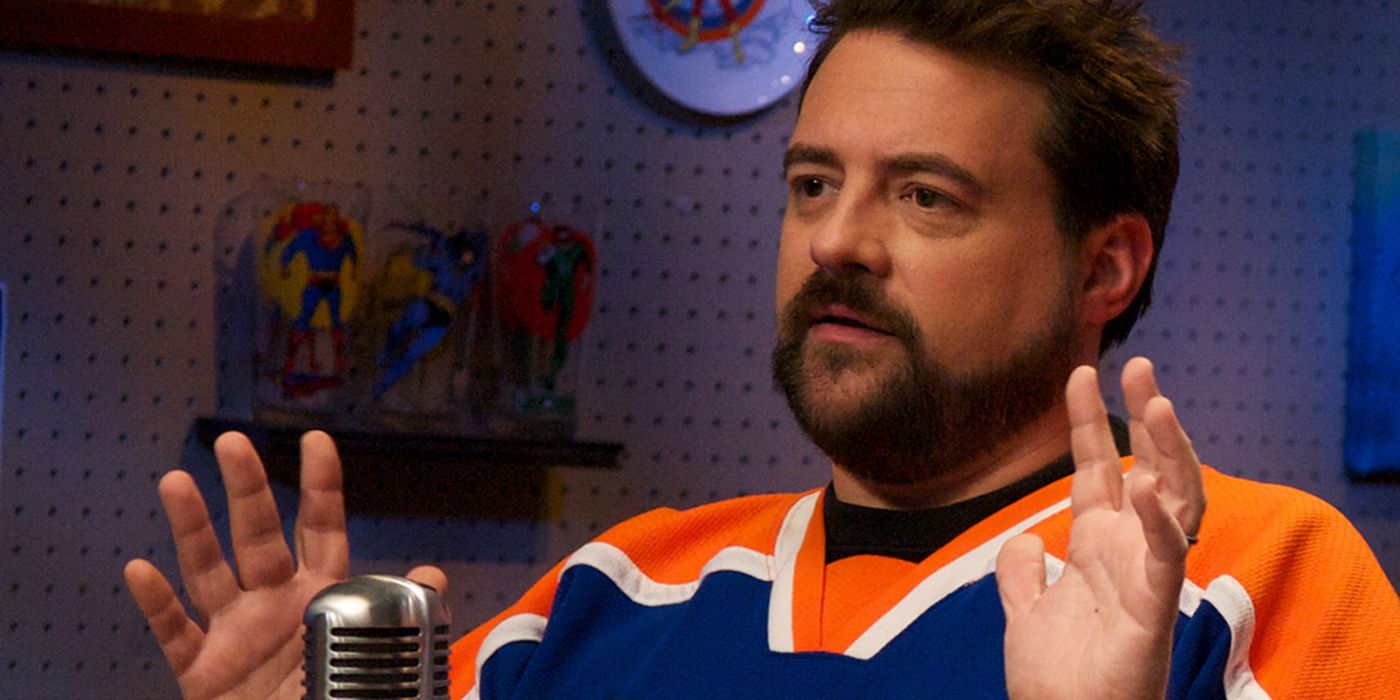 Kevin Smith has announced that he will be hosting a live script reading of Clerks III at New Jersey's First Avenue Playhouse.
The director shared on Twitter: "This August - in the great state of New Jersey! Come hear what might have been, when we read the unmade CLERKS III script! There are only 80 seats at a pricey $100 apiece, but all the money goes to The First Avenue Playhouse (it's a Benefit for them)!" Tickets for the event can be found at Eventbrite. It will be held on Saturday, August 3, 2019.
Recently celebrating their 30th anniversary, First Avenue Playhouse is a landmark theater located in Atlantic Highlands, NJ. The theater showcases stage productions of all kinds, including musicals, comedies, dramas and more.
The first Clerks was released in 1994 and was Smith's comedic take on the monotony of working in a convenience store. The film starred Brian O' Halloran and Jeff Anderson, with Smith appearing as Silent Bob, a sidekick to the foul-mouthed drug dealer Jay (Jason Mewes).
RELATED: Kevin Smith Catches an Unintentional Stranger Things Mallrats 'Homage'
Clerks III was planned but never made, and it shows no signs of going into production any time soon. While the script may eventually be widely available, this event will be an excellent opportunity for fans to find out what the film may have been like.
Smith is currently working on the upcoming Jay and Silent Bob Reboot. The film stars stars Smith, Jason Mewes, Shannon Elizabeth, Jason Lee, Donnell Rawlings, Joey Lauren Adams and an assortment of other stars. The film is expected to be released in theaters later this year.