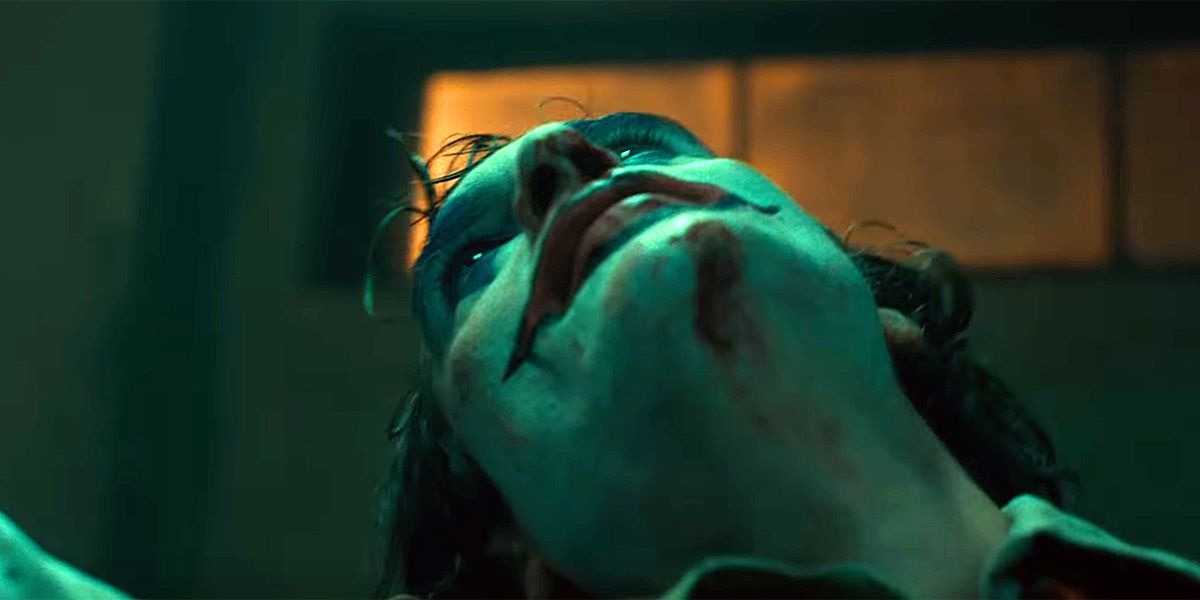 Two new magazine covers give a new look at Joaquin Phoenix's Joker in the Clown Prince of Crime's upcoming solo film.
Shared on Instagram, the two covers for the August edition of Empire Magazine focus on the divide between Arthur Fleck/Joker. The first image draws from one of the earliest promotional photos of Phoenix as the character not wearing his iconic make-up. However, the once plain image is overlaid with the Joker's face. The second photo shows Phoenix's face split into two halves, one Joker and the other Fleck, by a pane of glass.
RELATED: The Joker: Audiences Have High Expectations for Joaquin Phoenix Film
Phillips' Joker will be R-rated, which won't come as a surprise to those who've been following the film. Joker is said to be a dark, gritty take on the Clown Prince of Crime. The movie's first trailer confirmed it's set in the 1980s and will feature the Wayne Family. Co-star Marc Maron has described Joker as "an origin story and a character study of a mentally ill person that becomes The Joker."
RELATED: Joker Director Todd Phillips Reveals New Still, Film's Rating
Directed by Todd Phillips, Joker stars Joaquin Phoenix, Robert De Niro, Zazie Beetz, Bill Camp, Frances Conroy, Brett Cullen, Glenn Fleshler, Douglas Hodge, Marc Maron, Josh Pais and Shea Whigham. The film arrives in theaters Oct. 4.