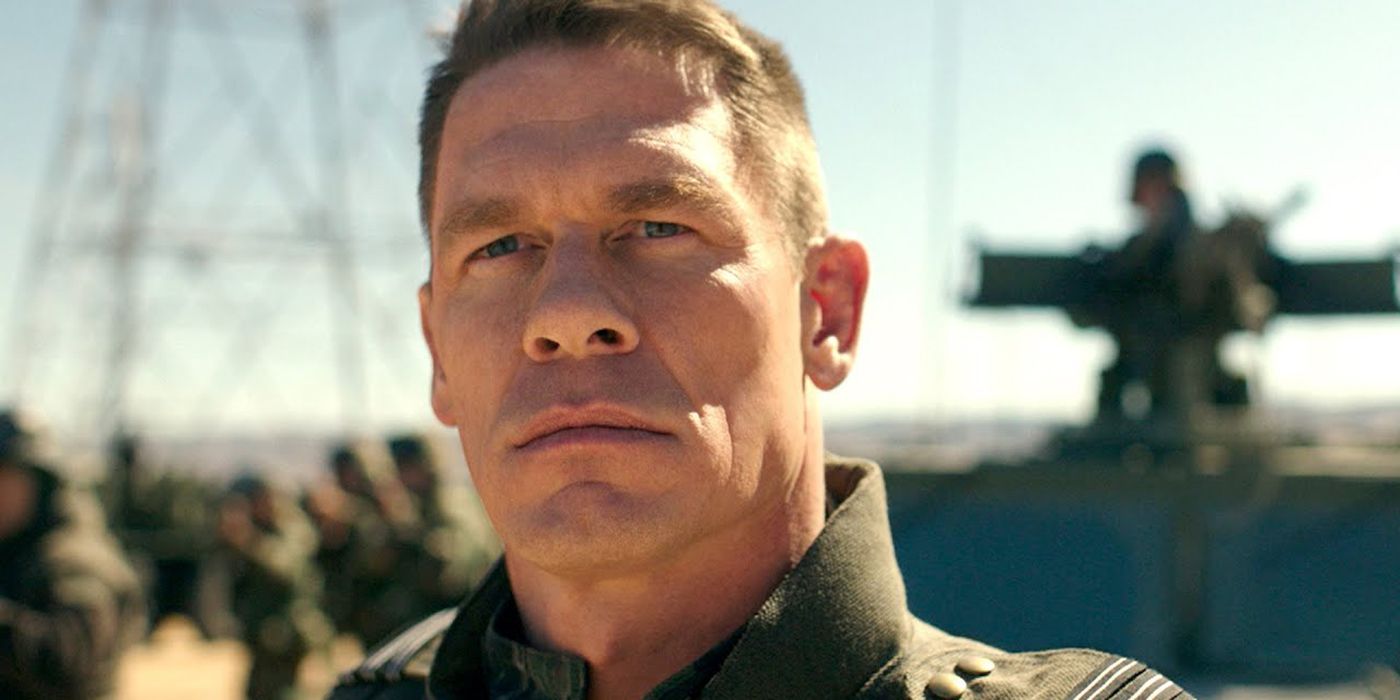 The cast of Fast & Furious 9 has gathered together to celebrate Michelle Rodriguez's birthday, which luckily provides fans with a first look at the newest addition to the Fast & Furious franchise: John Cena.
Nathalie Emmanuel shared a behind-the-scenes group photo of herself, Vin Diesel, Tyrese Gibson, Jordana Brewster, Ludacris, Anna Sawai, director Justin Lin and Cena standing around Rodriguez, who is holding a birthday cake.
RELATED: Fast & Furious: Dave Bautista Throws Harsh Shade at the Franchise
Emmanuel captioned the photo with the message, "Happy Birthday to the OG @mrodofficial... who continues to shine such a powerful light in the world... one of the smartest people I've ever met and always the coolest. #HappyBirthdayMichelle#FastFamily #Fast92020 #weloveyou#keepshining"
Cena officially joined the cast of Fast & Furious 9 back in June, after Diesel teased his involvement in an April Instagram video. Transitioning from professional wrestling to higher-profile film roles, Cena had a major role in this past December's Bumblebee and is in talks to join the cast of James Gunn's upcoming Suicide Squad film.
While Cena is a newer face to the massively-successful film franchise, some familiar stars are also set to make their returns. Brewster confirmed her return as Diesel's sister, Mia, in a behind-the-scenes video. Charlize Theron and Helen Mirren, who made their debuts in Fate of the Furious, were also confirmed in a separate set video.
RELATED: Sorry, Han - Statham Says Shaw Isn't Fast and Furious Franchise's Villain
Fast & Furious 9 will be helmed by Justin Lin, who directed the third, fourth, fifth and sixth entries in the Fast & Furious franchise. Fast & Furious 9 is slated for a May 22, 2020 release.