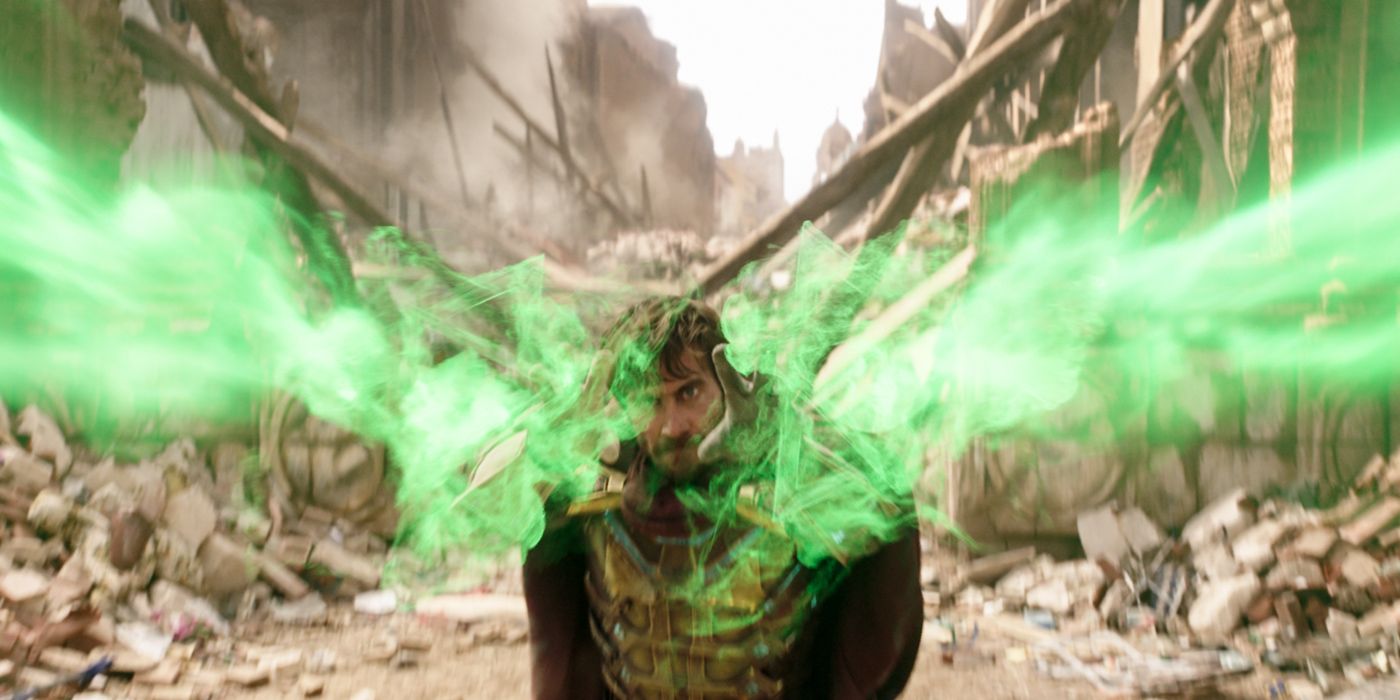 WARNING: This article contains major spoilers for Spider-Man: Far From Home, in theaters now.
Sony's Spider-Man: Far From Home pitted Peter Parker against Mysterio. Although it didn't appear so at first, the film's interpretation of the villain was incredibly comics-accurate. Now that the master illusionist is defeated, however, fans may already be looking at Spider-Man's next big screen adventure -- and which supervillain he may face next.
While we don't yet know what Marvel's plans for the upcoming Phase 4 are, Spider-Man: Far From Home writers Chris McKenna and Erik Sommers have revealed which villains they would like to see in the next film.
RELATED: Far From Home Director on Mysterio's Suit & That Mid-Credits Scene
"That's a tough one," McKenna said in an interview with ComicBook.com. "It's also so tough because we're dealing with MCU and Sony with it all, and some office would be like, 'Well, you can't use that one.' Or what about this villain? 'Oh, well, Fox owns that villain.' But now that things have changed with Disney with Fox..."
"I've always had a soft spot for Kraven the Hunter," Sommers added.
"We read a lot of [Spider-Man's] comics that were fun," McKenna continued. "There were some really great storylines with him. Spot seems like a really cool villain."
RELATED: How Spider-Man: Far From Home Could Set Up Kraven's MCU Debut
However, that may not necessarily mean anything right now, given that the writing duo has yet to be hired by Marvel to pen a hypothetical threequel. "We're not getting paid, we're not hired on the next one," McKenna said.
Directed by Jon Watts, Spider-Man: Far From Home stars Tom Holland, Samuel L. Jackson, Zendaya, Cobie Smulders, Jon Favreau, JB Smoove, Jacob Batalon and Martin Starr, with Marisa Tomei and Jake Gyllenhaal.