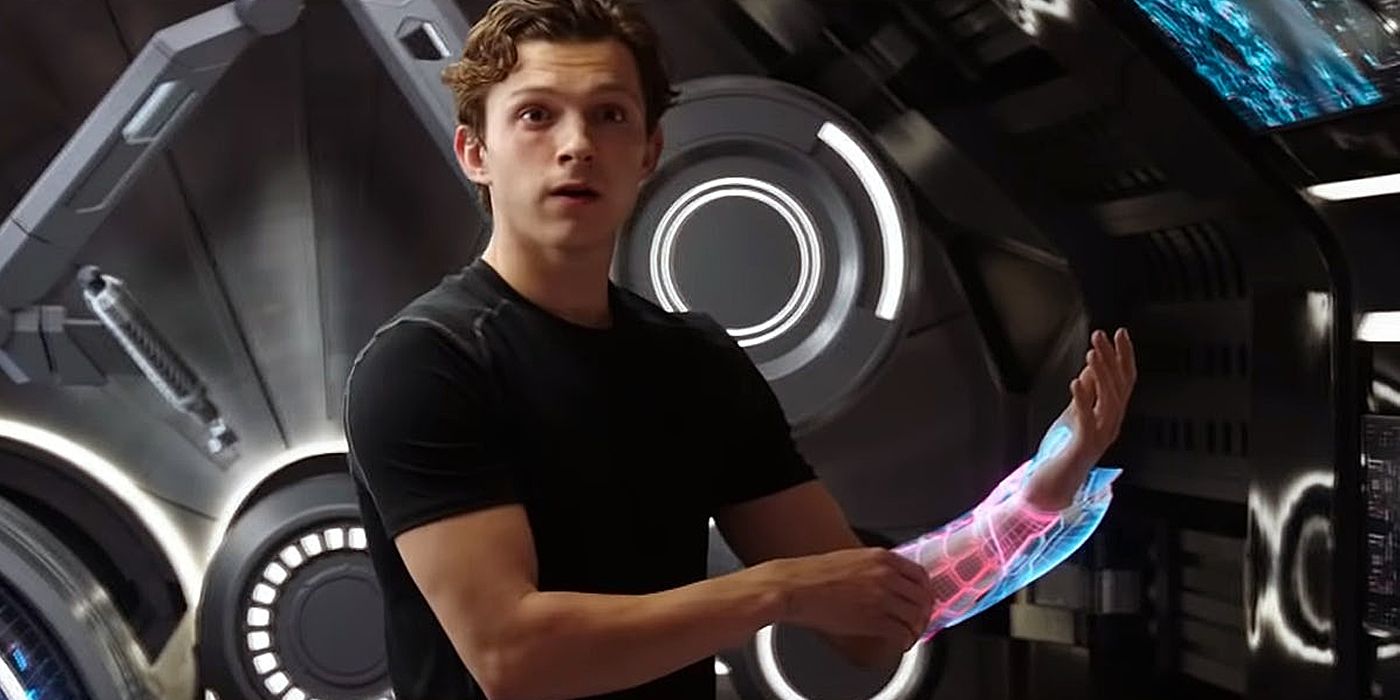 Movie superhero suits can be something of a nightmare for the actors inside due to their material and restrictive motion. Zendaya previously remarked she's scared Tom Holland's Spider-Man suit will choke him to death. The actor himself has now identified the stealth suit, which made its debut in Spider-Man: Far From Home, as his favorite, partially because it's not as restrictive as others he needs to wear for the role.
In an interview with IMDb, Holland was asked which of Peter Parker's spider suits was his favorite. "My favorite Spidey suit is the stealth suit for many reasons. The first reason is it looks really cool, it's easier to put on than the rest of the suits and I could also go to the bathroom in that suit. So those are my three reasons for my favorite suit. And four reasons, the eyes lift up, so I can see in between takes."
RELATED: Spider-Menace: Who Will Stop Peter Parker in the MCU's Phase Four?
Jake Gyllenhaal, who was interviewed alongside Holland, remarked the eyes on the suit were "like 80's glasses."
RELATED: Two Spider-Man Actors Endorse a Queer Peter Parker - So, Why Not?
Directed by Jon Watts, Spider-Man: Far From Home stars Tom Holland, Samuel L. Jackson, Zendaya, Cobie Smulders, Jon Favreau, JB Smoove, Jacob Batalon and Martin Starr, with Marisa Tomei and Jake Gyllenhaal.