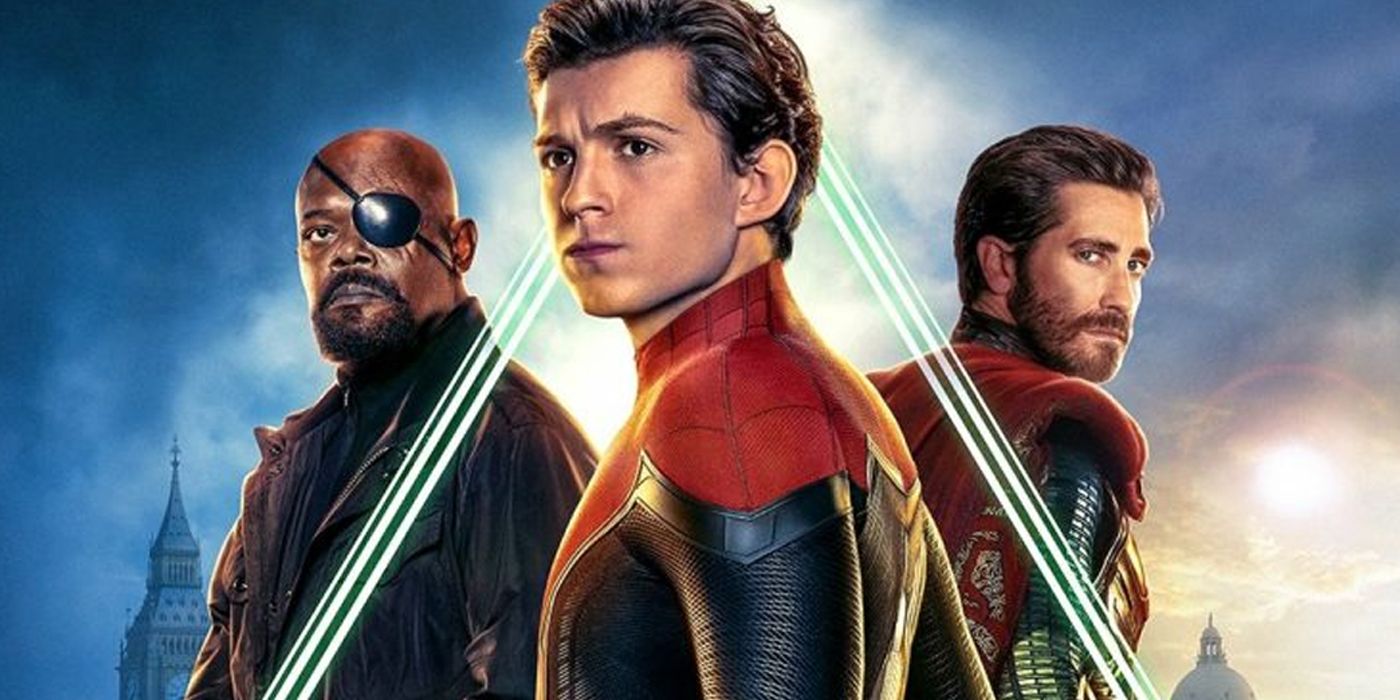 WARNING: The following article contains spoilers for Spider-Man: Far From Home, in theaters now.
Spider-Man: Far From Home director Jon Watts recently went into detail regarding the film's shocking post-credits sequence.
During the scene, we see Nick Fury and Maria Hill riding together in a car. The two then transform, revealing to the audience that they are actually Talos and Soren, two of the main Skrulls introduced in Captain Marvel earlier this year. Talos makes a call to the actual Nick Fury, who is revealed to be "vacationing" on a Skrull ship. According to Watts, this reveal almost played a bigger role in the film.
RELATED: Spider-Man: Far From Home Is the MCU's Scariest Movie
"We had talked talked about including it as a body of the movie, but it made the most sense to be the very last little con in this movie about con men," the director told Collider. "Just one last little reversal. And we went back and forth as to whether or not we really wanted to do that or not, because it's such a crazy twist that makes you want to watch everything again."
Watts also explained the realization Fury and Hill were actually Skrulls the whole time might make viewers enjoy rewatching the movie. "Everything they say takes on a different meaning when you realize that they're not actually who they say they are."
RELATED: How Spider-Man: Far From Home's Shocking Mid-Credits Cameo Came Together
Director Jon Watts' Spider-Man: Far From Home stars Tom Holland, Samuel L. Jackson, Zendaya, Cobie Smulders, Jon Favreau, JB Smoove, Jacob Batalon and Martin Starr, with Marisa Tomei and Jake Gyllenhaal and is in theaters now.