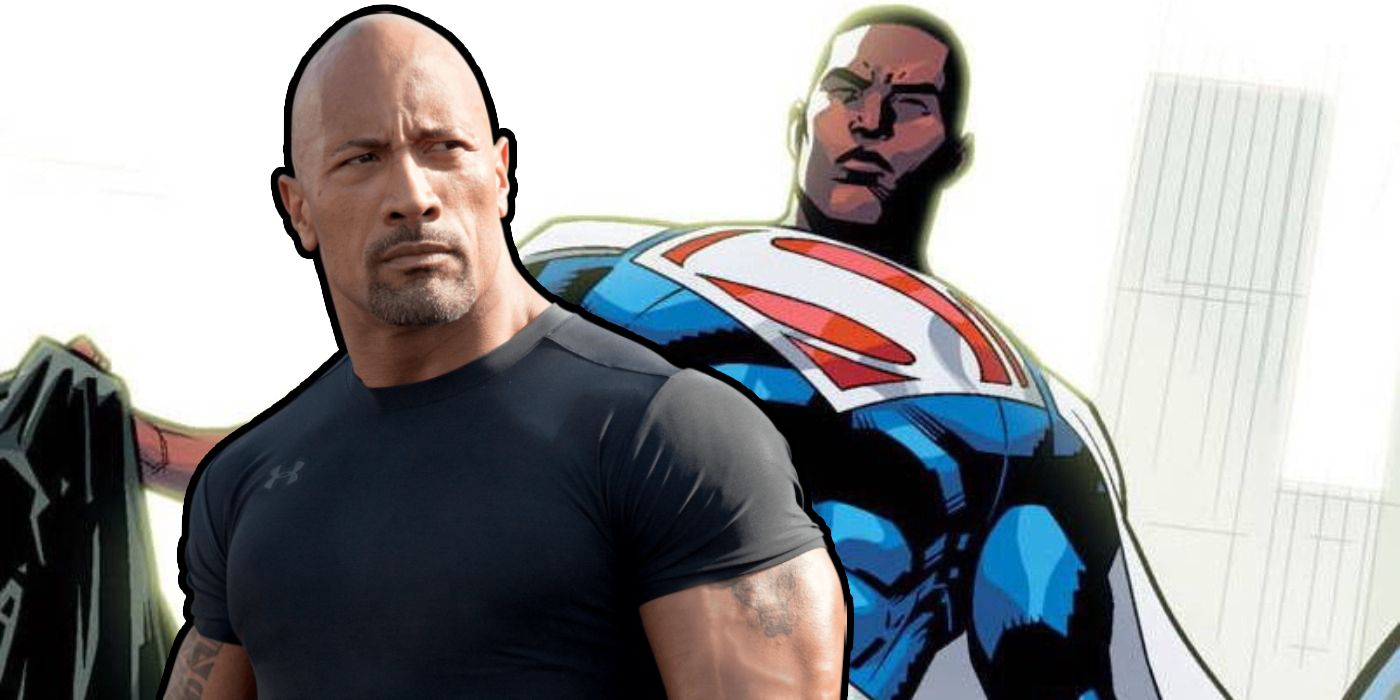 In Dwayne "The Rock" Johnson's new movie Hobbs & Shaw, he and Jason Statham reprise their Fast & Furious roles to take on Brixton Lore, a villainous ex-MI6 agent who refers to himself as "Black Superman." With that said, Johnson evidently believes we're not that far off from seeing an actual Black Superman on the big screen.
In an interview with Variety during Hobbs & Shaw's world premiere, Johnson was asked his thoughts regarding the current state of diversity and inclusion in Hollywood superhero films. "I think they're doing great," he replied. "I think, obviously Marvel has done a tremendous job in building out. And also, you know, for me, DC, we're doing Black Adam with Warner Bros. and DC. We're very excited about that."
RELATED: Man of Tomorrow: Does Superman Need to Be White?
He continued, "So, I think, you know, as everything builds and grows, and you take the temperament of society and what's happening, and I think here in Hollywood... especially with franchises and characters and publicly traded companies who are sensitive to that sort of thing. So yeah, I think they're doing a great job.
"Maybe one day we will see a Black Superman," Johnson said, before clearing his throat and adding, "You're looking at him."
RELATED: Shazam's Zachary Levi Has News That May Disappoint Black Adam Fans
Notably, Black versions of Superman do already exist in DC Comics lore. Namely, Val-Zod of Earth 2 and President Calvin Ellis of Earth 23. However, as Johnson mentioned, he is already slated to play another DC character in the near future: Black Adam (who the former WWE superstar recently likened to the Man of Steel.)
Nevertheless, Johnson -- who himself is of half-Black and half-Samoan descent -- appears to be happy with the more inclusive direction superhero films are taking. He notes Marvel Studio's recent pushes for diversity, which include 2018's Black Panther and the upcoming Shang-Chi film. Evidently, he hopes to see something similar happen with DC/Warner Bros. as time goes forward.