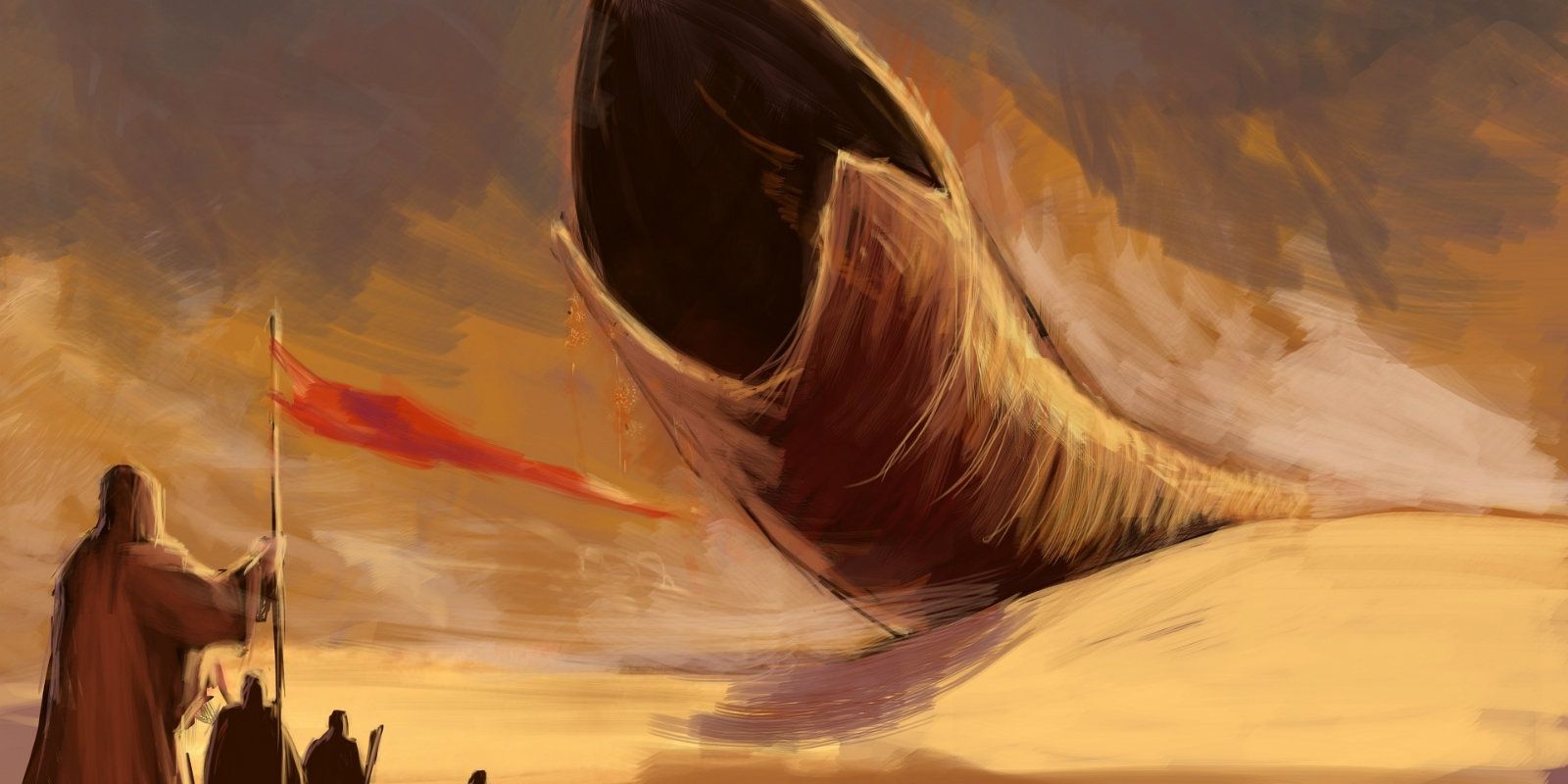 Guardians of the Galaxy star Dave Bautista has revealed he'll play Rabban Harkonnen, nephew of Stellan Skarsgård's Baron Vladimir Harkonnen, in the upcoming Dune reboot.
Released on the actor's Instagram, Bautista revealed a photo from the set confirming his character. In his caption, he wrote, "What an honor."
RELATED: Dune: The Sisterhood TV Series Heads to WarnerMedia Streaming Service
Bautista was confirmed for Dune in January. However, his role was unknown at that time.
Denis Villeneuve's adaptation of Dune is expected to span at least two films, with the first covering approximately half of the novel. Set in the distant future amid a feudal interstellar society, Dune tells the story of a family that gains control of Arrakis, a desert planet that's the source of a drug known as "the spice." Soon after, the family is betrayed and must lead a rebellion to restore their rule of the planet.
The original film was directed by David Lynch, who led the Academy Award-winning film The Elephant Man and 1986's Blue Velvet. While Lynch's Dune was met with polarizing reviews and was a box office bomb when it was released in 1984, the movie has since become a cult classic. In the original film, Rabban was played by the late Paul L. Smith and later by Swedish actor László I. Kish in the 2000 Syfy Channel mini-series.
RELATED: Villeneuve's Dune Stays 'Absolutely True to' the Original Novel
Directed by Denis Villeneuve from a script he co-wrote with Eric Roth and Jon Spaihts, Dune stars Timothée Chalamet, Rebecca Ferguson, Oscar Isaac, Stellan Skarsgård, Javier Bardem, Charlotte Rampling, Dave Bautista, David Dastmalchian, Zendaya, Jason Momoa, Stephen Henderson and Josh Brolin. The first film has a scheduled release date of Nov. 20, 2020.