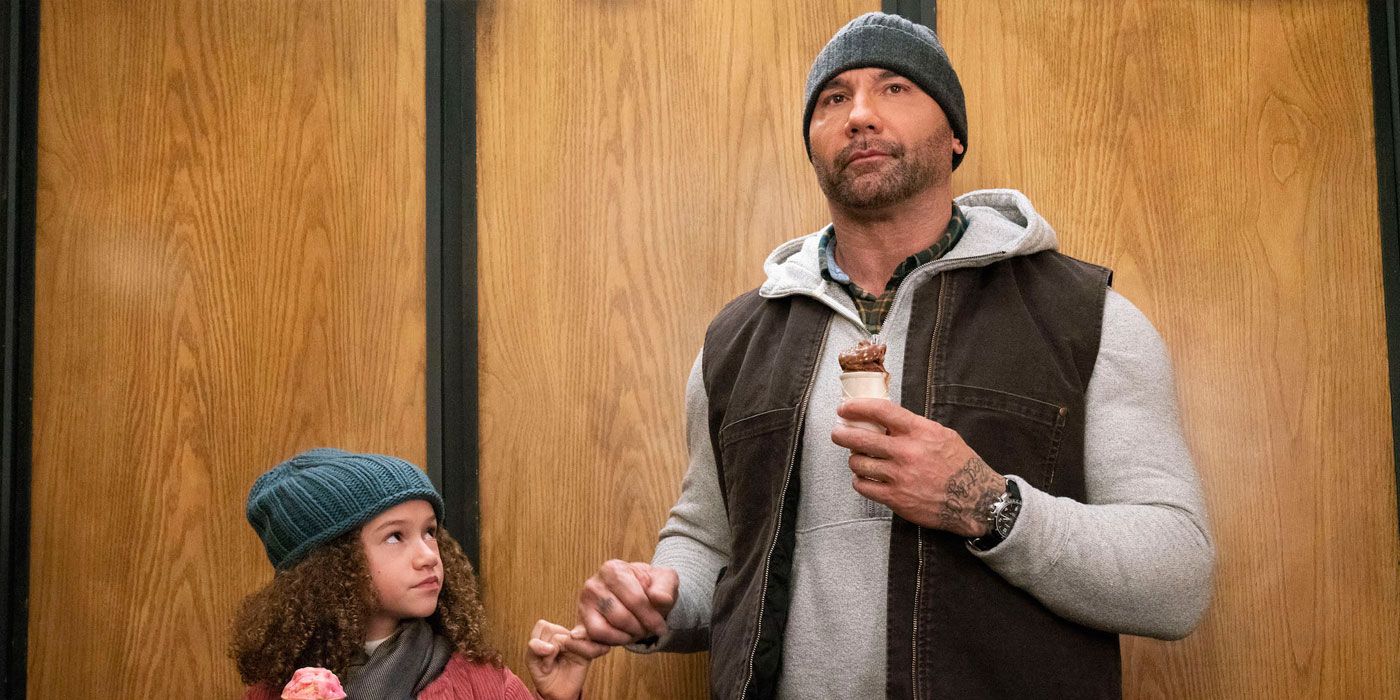 The release date for the upcoming action comedy movie My Spy, starring Dave Bautista, has been pushed back.
Initially intended for release on August 23, the film is now expected to come out in early 2020, according to Variety.com.
The movie is a family story following a CIA operative who finds himself at the mercy of a precocious 9-year-old after being sent undercover to surveil her family.
RELATED: GotG's Dave Bautista Flexes His Comedy Muscles in My Spy Trailer
Footage from My Spy, directed by Peter Segal (Fifty First Dates, The Longest Yard, Get Smart) was revealed to movie theatre owners at CinemaCon in April. It was reportedly received well by those in attendance, drawing favorable comparisons to Arnold Schwarzenegger's classic comedy, Kindergarten Cop.
According to Variety's sources, the studio and producers believe the film will perform well, but want some time between My Spy and Bautista's buddy comedy Stuber, which comes out this week and co-stars Kumail Nanjiani.
RELATED: Stuber Is Not a Ride Worth Taking
STX's decision to change the release date of the movie comes at a turbulent time for the studio, which has suffered a few box office misses recently, including the production of Ugly Dolls, which grossed $20 million at the US box office based off a $45 million budget. The marketing budget for that movie was reportedly around the same amount.
My Spy is written by Jon and Erich Hoeber and is directed by Peter Segal. It stars Dave Bautista, Chloe Coleman, Kristen Schaal, Ken Jeong, Greg Bryk, Parisa Fitz-Henley, Nicola Correia-Damude, Noah Danby.