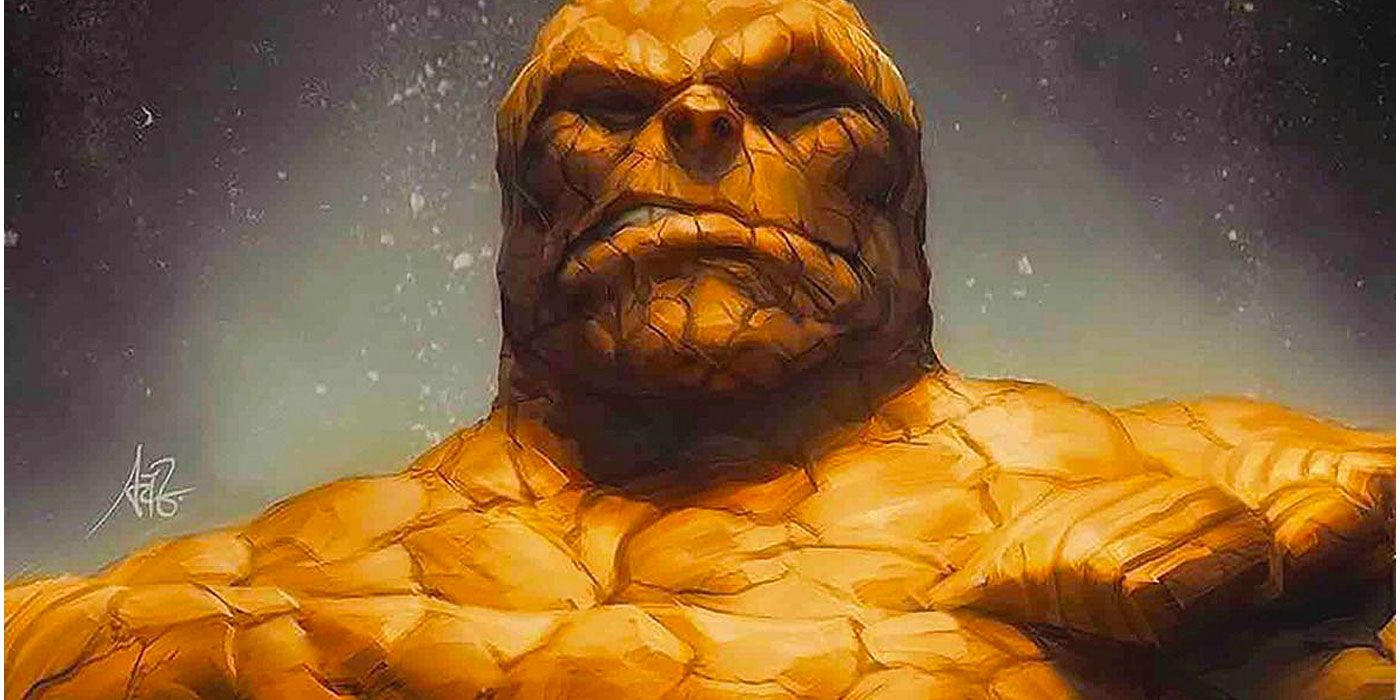 When it comes to the state of the Marvel Cinematic Universe, very little is known about what's to come other than the currently filming Black Widow, as well as the fact that Marvel will likely look to introduce its recently-acquired Fox properties at some point down the line. However, while some fans were hopeful the two would collide courtesy of actor David Harbour, that does not appear to be the case.
In a recent interview, Harbour described Black Widow as "a thing" he was doing. Naturally, this led to online speculation that he was playing the Fantastic Four's Ben Grimm/The Thing in the upcoming film; this despite the fact that Marvel Studios president Kevin Feige has already stated that it will be a good while before we see either Marvel's First Family or the X-Men in the MCU.
RELATED: Black Widow: David Harbour Confirmed For Film
So, when Harbour sat down with Winona Ryder for a Wired "autocomplete interview" promoting Stranger Things Season 3, he decisively shot down these rumors when the topic was brought up. Per the actor, the use of the word "thing" was not to teases his role in Black Widow. Rather, he simply uses the word out of habit a lot when speaking.
"I just use the word 'thing' in my vocabulary a lot," Harbour explained. Of course, he wasn't able to provide any actual details as to who he is actually playing. Perhaps that'll change when Marvel Studios and its president Kevin Feige return to Comic-Con International: San Diego, as the studio is expected tease the film (which has already been in production for some time) at the event.
Having recently starred as the titular character in the Hellboy movie reboot, Harbour is certainly no stranger to donning heaving makeup and prosthetics for superhero roles. As it stand, though, we can rule out Harbour playing a member of the Fantastic Four, as the actor has seemingly snuffed out the bizarre rumor once and for all.
RELATED: Black Widow Faces Mystery Character (and a Tank) in New Set Photos
Directed by Cate Shortland with a script by Ned Benson, Black Widow stars Scarlett Johansson and is rumored release on May 1, 2020.
(via MCU Cosmic)