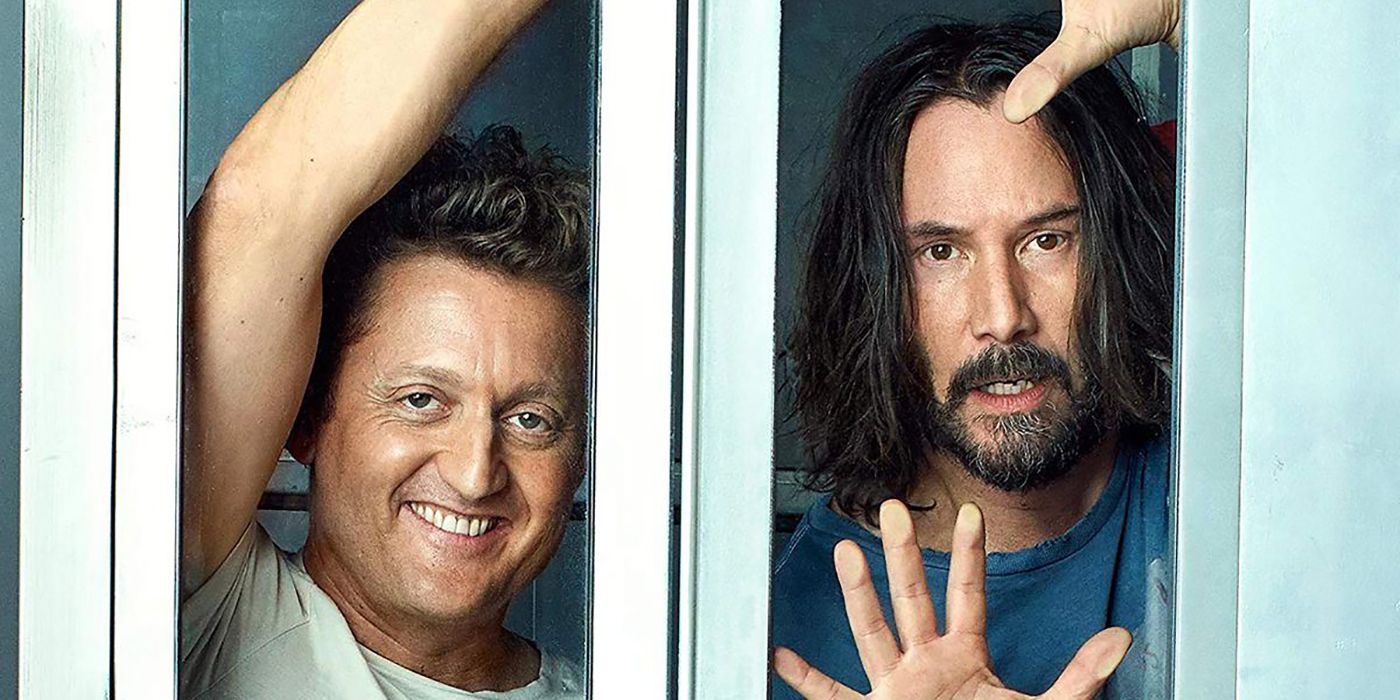 Whoa! New set photos from Bill & Ted Face the Music show the dynamic duo making full use of their phone booth time machine.
In the photos below, Bill S. Preston, Esq. and Theodore "Ted" Logan take a stroll. While Bill's wardrobe is true to form for the 90s rocker, Ted's costume choice is a little odd. He wears a gray suit with a coral button-up, which is much more formal than his style choices in Excellent Adventure and Bogus Journey. However, by the second set of photos, he has shed his blazer -- or perhaps lost it entirely during his latest time travel shenanigans.
RELATED: Bill & Ted Face the Music Casts Workaholics' Jillian Bell
RELATED: Bill and Ted 3: The Wyld Stallyns' Return Teased in BTS Photo
The third Bill & Ted film sees Alex Winter and Keanu Reeves return as Bill S. Preston, Esq. and Theodore "Ted" Logan, respectively, who -- according to an emissary from the future -- are destined to write a song that saves humanity. The film follows the now-middle-aged rockers as they attempt to create that song once and for all.
Directed by Dean Parisot and written by Chris Matheson and Ed Solomon, Bill & Ted Face The Music stars Keanu Reeves, Alex Winter, Anthony Carrigan, Kid Cudi, Brigette Lundy-Paine, and Samara Weaving. The film arrives in theaters on Aug. 21, 2020.