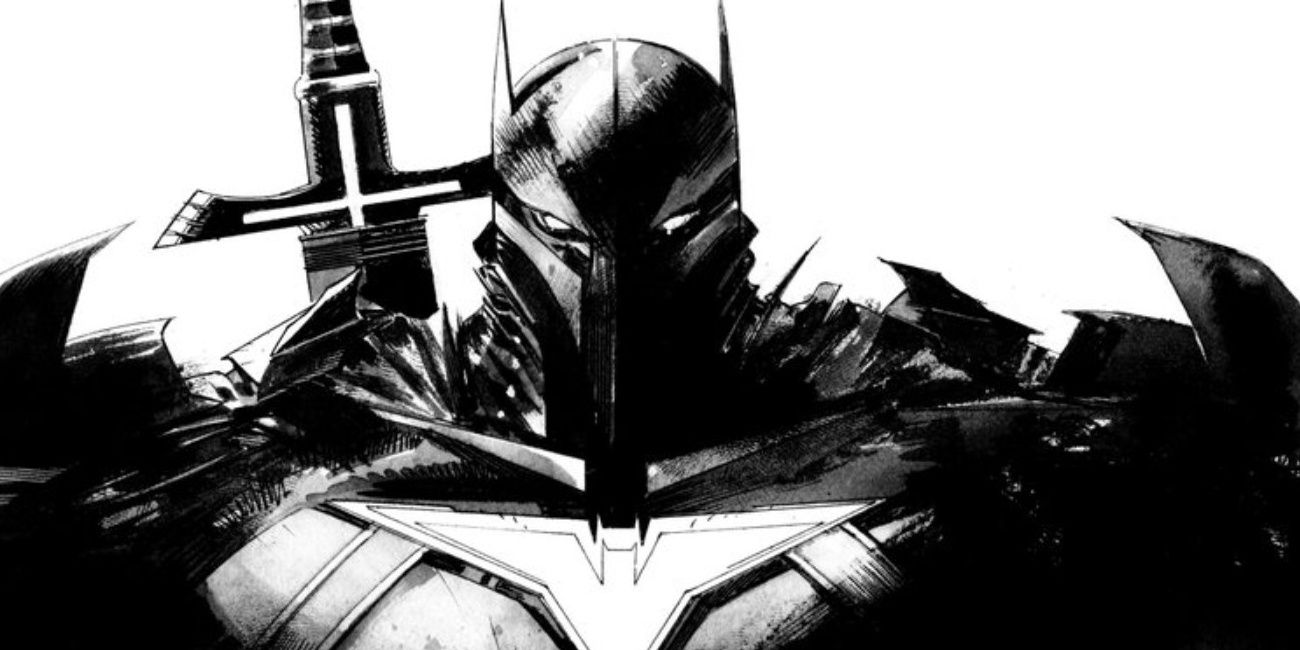 Writer and artist Sean Gordon Murphy's sequel to the hit Batman: White Knight is set to kick off next week and now, we have a new glimpse at some covers for Batman: Curse of the White Knight.
While the details for the highly-anticipated series are scarce, we do know that the series will feature Azrael and delve into the secret history of the Wayne family. On Twitter, Murphy has often shared artwork for his upcoming series and now, he's revealed the regular covers for both issues 6 and 7.
RELATED: Batman: Curse of the White Knight First Look Teases Gotham's Biggest Secret
The uncolored, black-and-white covers clearly continue to illustrate the medieval-inspired overtones of the series. Not only do we see someone, possibly Azrael, in a Batman suit that looks inspired by medieval armor, the cover for Curse of the White Knight #6 also depicts a battle between Batman and Bane.
Following the release of Curse of the White #7's cover, which features what appears to be Bruce Wayne's swashbuckling ancestors, Murphy even poked a little fun at the implications of the sword-wielding characters by tweeting "Castle-Wayne-ia."
RELATED: Batman: Curse of the White Knight's Sean Murphy Reveals Harley Quinn's Secret
In this eight-issue limited series, the Joker will recruit Azrael to reveal a shocking secret about the Wayne family and Gotham City's legacy. As Batman deals with the fallout from these revelations, he'll face some old and new villains along with some new allies in this alternate reality tale.
Batman: Curse of the White Knight #1, written and illustrated by Sean Gordon Murphy, will hit store shelves Wednesday, July 24.