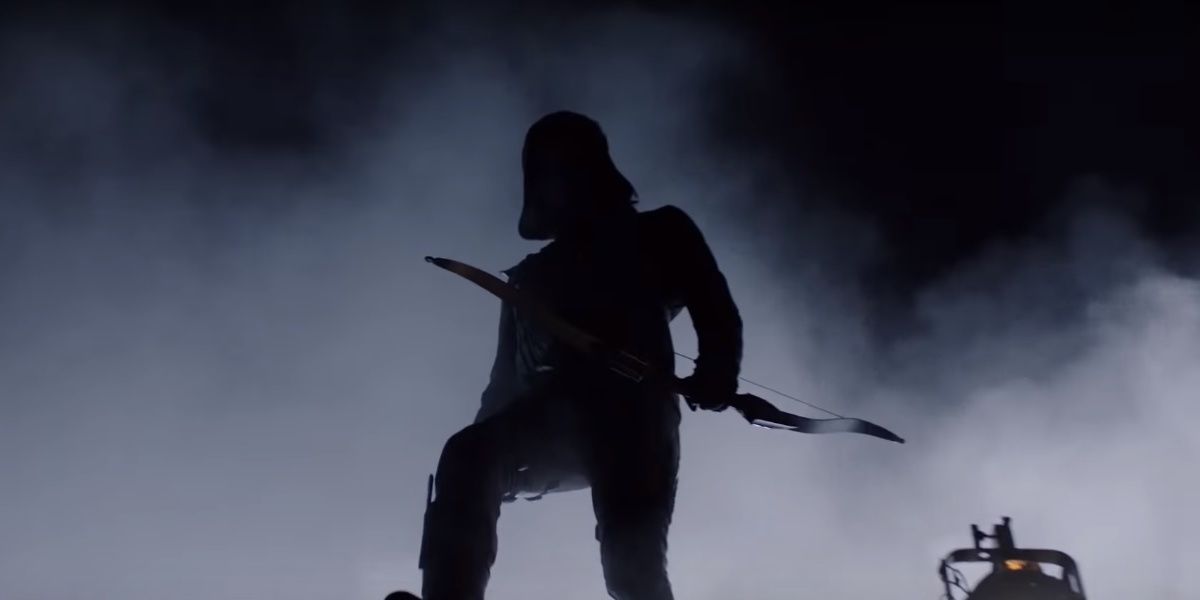 Following yesterday's Season 8 costume tease, former Arrow showrunner Marc Guggenheim confirmed that it does not belong to Oliver Queen.
Guggenheim, who now serves as an executive consultant for the original Arrowverse series, re-posted the photo in a 4th of July Tweet with a simple "Not Oliver's." This suggests a new character will don the hood in the show's eighth and final season.
RELATED: The CW Unveils Arrowverse Fall 2019 Premiere Schedule
Seeing as Oliver ended Season 7 by leaving Earth with the Monitor, this shouldn't come as much of a surprise. After all, Stephen Amell's Oliver will spend his remaining days preparing for "Crisis on Infinite Earths" with the near-omnipotent being that launched the events of "Elseworlds." Even before that, he retired from Team Arrow to be with his family. The Hood's vigilante days will be long behind him when Season 8 picks up.
RELATED: Crisis on Infinite Earths: Guggenheim Teases Major SDCC Announcement
So who will wear this costume in Season 8? It's a tossup. In Oliver Queen's absence, Star City will have a void to fill. Season 7's finale suggested Diggle will step up to the plate, seeing as he spent part of the year shouldering that responsibility. However, a new character could also take up the mantle, just like Oliver's sister Emiko did last season (before she turned out to be evil, of course). Additionally, if the show returns to its flash-forward storyline, Oliver and Felicity's daughter Mia could continue her father's legacy, or Connor Hawke could fulfill his comic book destiny.
We probably won't get any answers until Season 8 premieres this fall. However, don't be surprised if the show's cast and crew drop some hints at Comic-Con International in San Diego, where the show will host its last panel on Saturday, July 20 at 3:30 pm PT.
Returning Tuesday, October 15 at 9 p.m. ET/PT on The CW, Arrow stars Stephen Amell as Oliver Queen, David Ramsey as John Diggle, Rick Gonzalez as Wild Dog, Juliana Harkavy as Black Canary, Colton Haynes as Arsenal and Katie Cassidy as Black Siren.