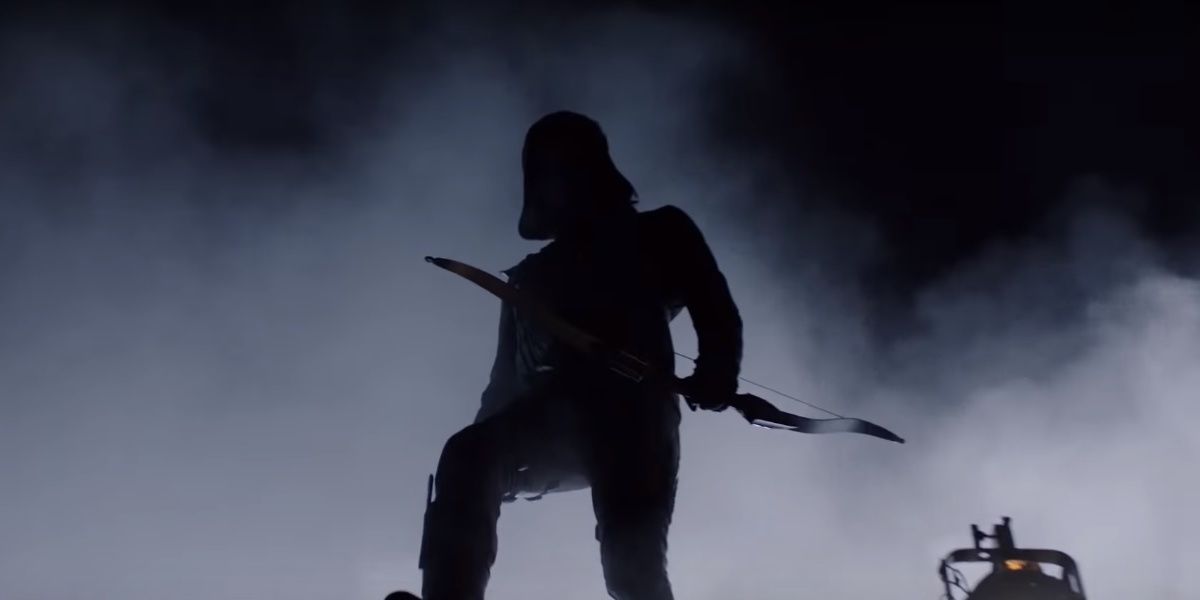 This fall, Green Arrow will begin his final adventure -- and it looks like he'll do so in a brand new costume.
Writer and former Arrow showrunner Marc Guggenheim has shared a pair of photos that apparently tease Oliver Queen's new costume in the upcoming eighth and final season of The CW's fan-favorite series.
"Arrow's Final Season is in prep..." Guggenheim wrote, essentially captioning a pair of close-up pictures that reveal a small look at the costumes that will be featured in Season 8.
One of these pictures clearly shows Oliver Queen's new costume, which appears to feature a much brighter green than previous outfits the Emerald Archer has worn on the series.
RELATED: How Arrow Season 7's Finale Leads Directly Into Crisis on Infinite Earths
It's a bit more difficult to pinpoint what, exactly, the other picture is showing. While it could simply be a shot of the Season 7 darker-hued and less saturated Green Arrow costume for comparison's sake, it could also easily be a tease of Black Canary's new costume, which would in turn hint at a possible team-up between the two superheroes.
When we last saw Oliver Queen in the Season 7 finale of Arrow, he left with the Monitor to help the powerful cosmic being prepare for a battle for the fate of the entire Multiverse. While details of the final season are currently unknown, we do know it will lead to the highly anticipated crossover event, "Crisis on Infinite Earths," where it's theorized Green Arrow will sacrifice his life to save the multiverse.
RELATED: Arrow Bumps Connor Hawke Actor to Series Regular Role for Season 8
Arrow returns for its eighth and final season this fall. The show stars Stephen Amell as Oliver Queen.