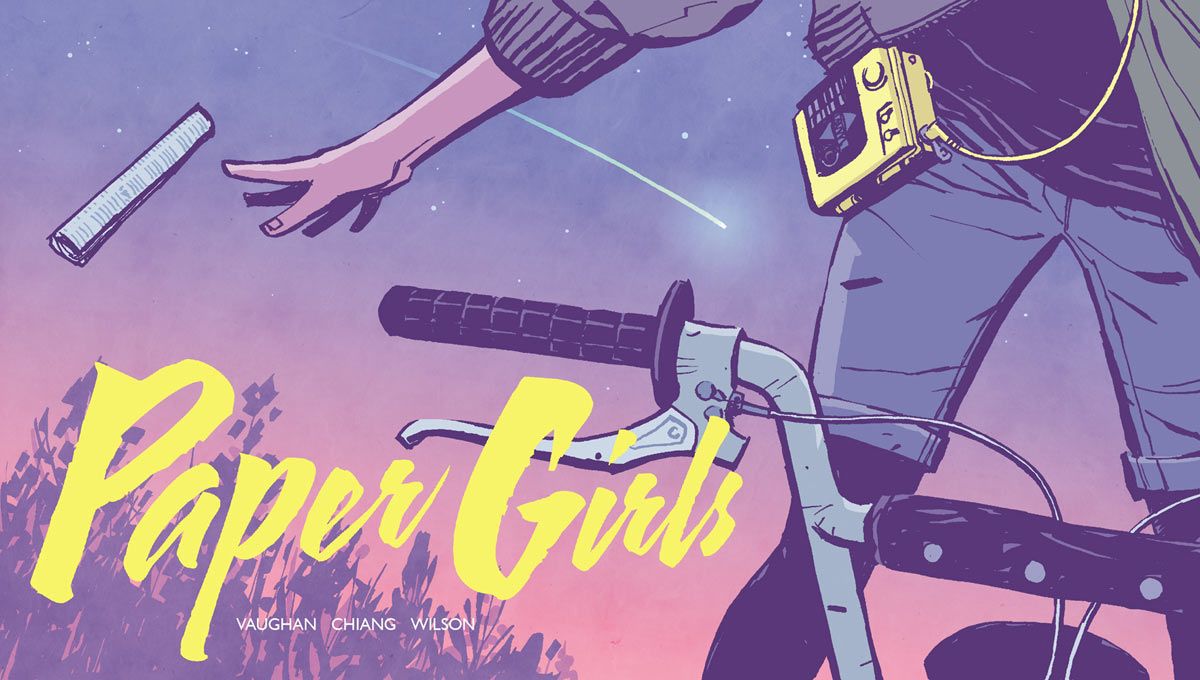 Amazon has been adapting more and more comic books into original series for their streaming service. Now, the company's latest announcement confirms Brian K. Vaughan's Paper Girls will be getting the Amazon Prime treatment as well.
According to The Wrap, Amazon Studios has given a series commitment to an on-screen adaptation of Paper Girls. The series will be executive produced by Vaughan alongside Stephany Folsom (Toy Story 4). Folsom will also serve as the series' primary writer.
RELATED: Paper Girls' Vaughan & Chiang On the Series' Past, Present and Future
This is the first project based on Vaughan's work to be produced by Legendary Pictures, whom the prolific comics creator previously signed an overall deal with. Other series based on Vaughan's comic books are also in production, including FX's long-gestating adaptation of Y: The Last Man.
Paper Girls is set in small town Ohio during the 1980s. It centers around the four titular paper girls: Erin, the quiet new girl in town; Mac, the snarky tomboy; KJ, the intelligent crafter; and Tiffany, the obsessive gamer. The found end up hurtling through the time stream, encountering not just new periods in history, but alternate versions of themselves along the way. The comic series is set to end later this month with issue #30.
RELATED: FX's Y: The Last Man Adaptation Lands New Showrunner
No release date has been announced for Paper Girls.