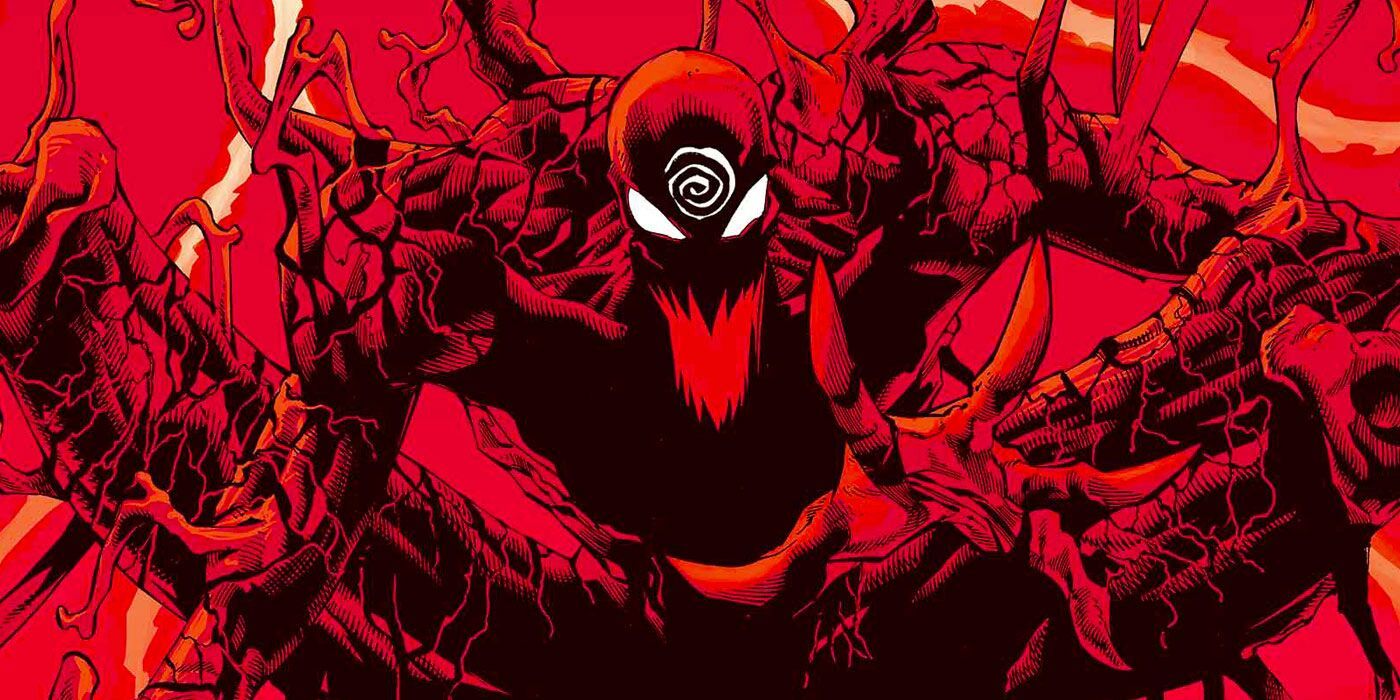 Just a month ahead of the event's wide release, Marvel released a trailer for Donny Cates and Ryan Stegman's Absolute Carnage.
"We've given a serial murderer a nuclear bomb, essentially, and Cletus is gonna try and kill every single character that has ever worn a symbiote, which -- if you've been reading Marvel Comics -- is damn near everyone. So everyone is a target, and I can guarantee you that not everyone is going to make it out," Cates explains in the trailer.
RELATED: Carnage Just Went After Immortal Hulk's [SPOILER] - Now What?
"As a comic fan, this book has everything I'd ever want. The things I've drawn in this series are unlike anything I've gotten to draw before. I can't wait for people to experience it," Stegman added in a statement.
Absolute Carnage follows the titular villain as he hunts down and kills everyone who has ever hosted a symbiote. The story's FCBD entry saw Cletus Kasady disguise himself as Eddie so as to frame him for murder, having made his new symbiote look like him.
RELATED: Marvel's Latest After-Credits Get Us Ready for Absolute Carnage
According to the official description,
In the biggest Venom storyline yet, the Lethal Protector's sinister spawn Carnage is on a mission to recover the codexes left behind inside every character that has ever bonded with a symbiote, so that he can summon the symbiote god Knull. Venom will have to team with friends and foes alike in order to prevent Carnage from succeeding in his deadly plot -- all brought to you by the dynamite duo of Donny Cates and Ryan Stegman!
Writer Donny Cates and artist Ryan Stegman's Absolute Carnage #1 goes on sale Aug. 7 from Marvel Comics.