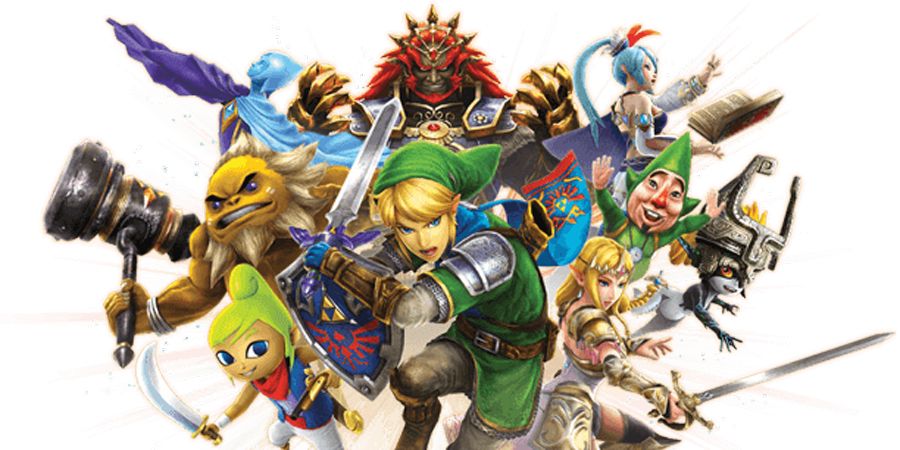 The latest spinoff title for The Legend of Zelda, Cadence of Hyrule: Crypt of the NecroDancer Featuring The Legend of Zelda, has released its first gameplay trailer, which teases the Nintendo Switch game's release date.
Now confirmed for release this month, the upcoming rhythm action game is a crossover between Nintendo's iconic franchise and the 2015 indie game Crypt of the NecroDancer. Like the indie title, the upcoming crossover features an isometric perspective, like the classic Legend of Zelda games, with players having to move and attack synchronized with the rhythm of the game's soundtrack. The trailer reveals that players can choose from Zelda mainstays Link and Princess Zelda or Crypt of the NecroDancer's protagonist Cadence.
RELATED: RUMOR: Witcher 3 May Be Coming to the Nintendo Switch
Nintendo licensed Crypt of the NecroDancer developer Brace Your Games the Zelda property after the indie developer approached Nintendo with a request for Zelda-themed DLC for the 2015 game. The crossover has Cadence arrive in Hyrule, where she teams with Link and Zelda to drive out the forces of evil.
Featuring a soundtrack of 25 songs arranged by composer Danny Baranowski, remixing classic songs from the action-fantasy franchise, the crossover is sure to get players dancing as they save Hyrule to the rhythm of the music.
RELATED: Nintendo Adds VR Content to Super Mario & Legend of Zelda Games
Cadence of Hyrule: Crypt of the NecroDancer Featuring The Legend of Zelda is developed by Brace Yourself Games and published by Nintendo. It will release in June for the Nintendo Switch.
(via Polygon)