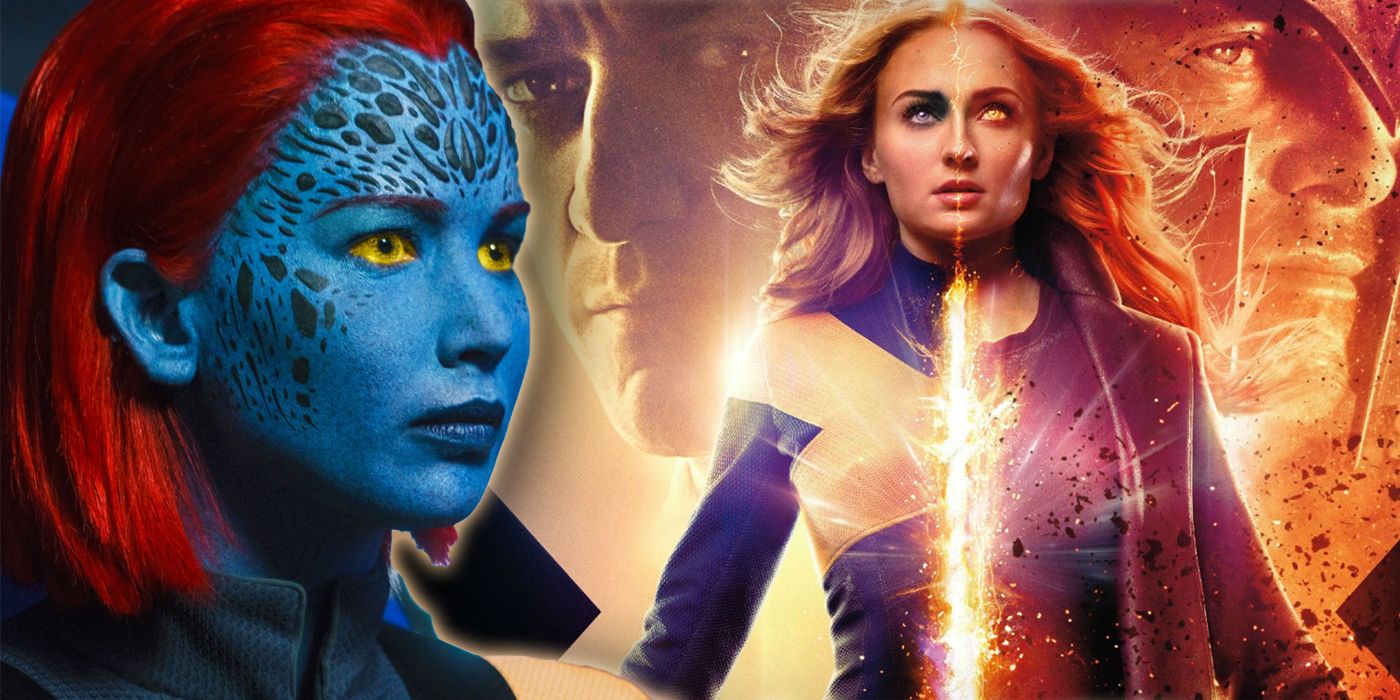 As Fox's X-Men franchise prepares for its final main installment with Dark Phoenix, the franchise had faced a great deal of uncertainty leading into the film.
After 2016's X-Men: Apocalypse underperformed at the box office, longtime producer and screenwriter Simon Kinberg was approached to replace director Bryan Singer to helm a follow-up. With Singer facing misconduct allegations behind-the-scenes, the returning cast members Michael Fassbender, James McAvoy, Jennifer Lawrence, and Nicholas Hoult voiced their support for Kinberg taking the director role, with Lawrence listing Kinberg taking the directorial reins as her major condition to return to reprise her role as Mystique.
RELATED: Dark Phoenix: Professor X and Mystique Face Off in New Clip
"We presumed the First Class core cast — Fassbender, McAvoy, Jennifer, and Nic [Hoult] were coming back for this film. Part of the reason I presumed that was at the end of finishing X-Men: Apocalypse, when it was clear Bryan Singer was not going to direct the next movie, it was the actors that approached me about directing the next of the X-Men movies," said Kinberg in an interview with The Hollywood Reporter. "Jennifer especially. Jen said she wouldn't come back for another movie unless I directed it. So, I had a lot of support from them."
Returning cast member Sophie Turner had similarly noted the had an "unpleasant" experience working with Singer during Apocalypse. With Kinberg replacing the director, the cast members worked closely with him regarding Dark Phoenix's story.
Dark Phoenix is expected to be Lawrence's final outing as Mystique and could be the end of Fox's X-Men cinematic universe. Lawrence first appeared as Mystique in 2011's X-Men: First Class and has portrayed the shape-shifting antihero in four X-Men films.
RELATED: Dark Phoenix: Here's Why The Hellfire Club and Lilandra Aren't in the Movie
Directed and written by Simon Kinberg, Dark Phoenix stars James McAvoy, Michael Fassbender, Jennifer Lawrence, Nicholas Holt, Sophie Turner, Tye Sheridan, Alexandra Shipp, Kodi Smit-McPhee, Evan Peters and Jessica Chastain. The film arrives June 7.