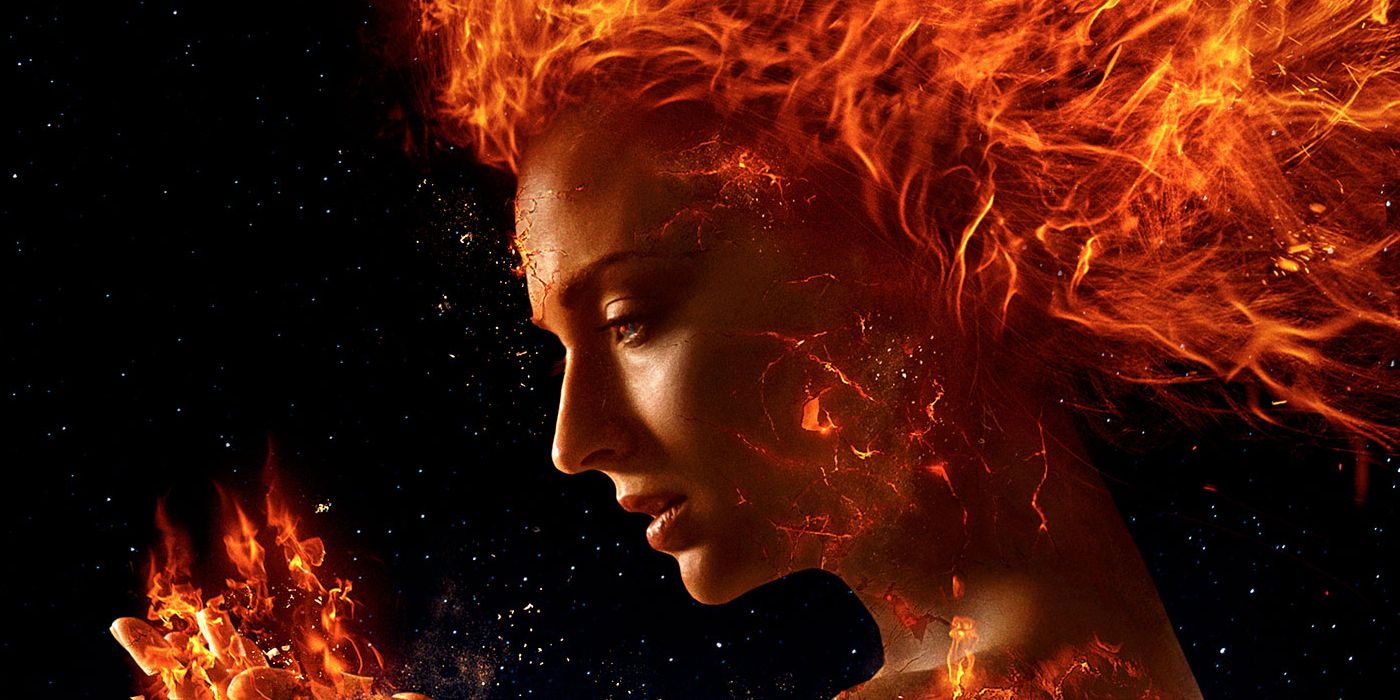 It looks like the cast of Dark Phoenix knows how to have a good time, as star Sophie Turner--who plays Jean Grey in the film-- shows talk show host Conan O'Brien in a clip from last night's Conan.
Uploaded onto the Team Coco website, the clip starts with Turner telling O'Brien that the cast would play a game called "Tequila Slaps." After no one in the audience seems to know of the game. Turner then asks O'Brien if he wants play, to which he responds he will if she walks him through it.
RELATED: Dark Phoenix Producer Addresses Fans' Shipping of Prof.X and Magneto
Turner then explains the rules to O'Brien: two people stand opposite to one another, one takes a shot, then the other slaps them around the face before they can swallow it. O'Brien and co-host Andy Richter are baffled as to how this is a game, but Turner pulls out a bottle of tequila and pours Conan a shot, thus starting the game. She even pours herself and Richter some as well.
O'Brien and Turner stand up before the Game of Thrones star slaps O'Brien as he takes a sip. Turner then hugs O'Brien, who says it was a fantastic slap.
RELATED: Does Dark Phoenix Have a Post-Credits Scene?
For the rest of the clip, O'Brien and Richter ask more questions about the game and joke around with Turner before showing a clip from Dark Phoenix that involves Jean using her powers on soldiers searching for her.
Directed and written by Simon Kinberg, Dark Phoenix stars James McAvoy as Charles Xavier/Professor X, Michael Fassbender as Erik Lehnsherr/Magneto, Jennifer Lawrence as Raven Darkhölme/Mystique, Nicholas Hoult as Hank McCoy/Beast, Sophie Turner as Jean Grey/Phoenix, Tye Sheridan as Scott Summers/Cyclops, Alexandra Shipp as Ororo Munroe/Storm, Kodi Smit-McPhee as Kurt Wagner/Nightcrawler, Evan Peters as Peter Maximoff/Quicksilver and Jessica Chastain. The film is in theaters now,