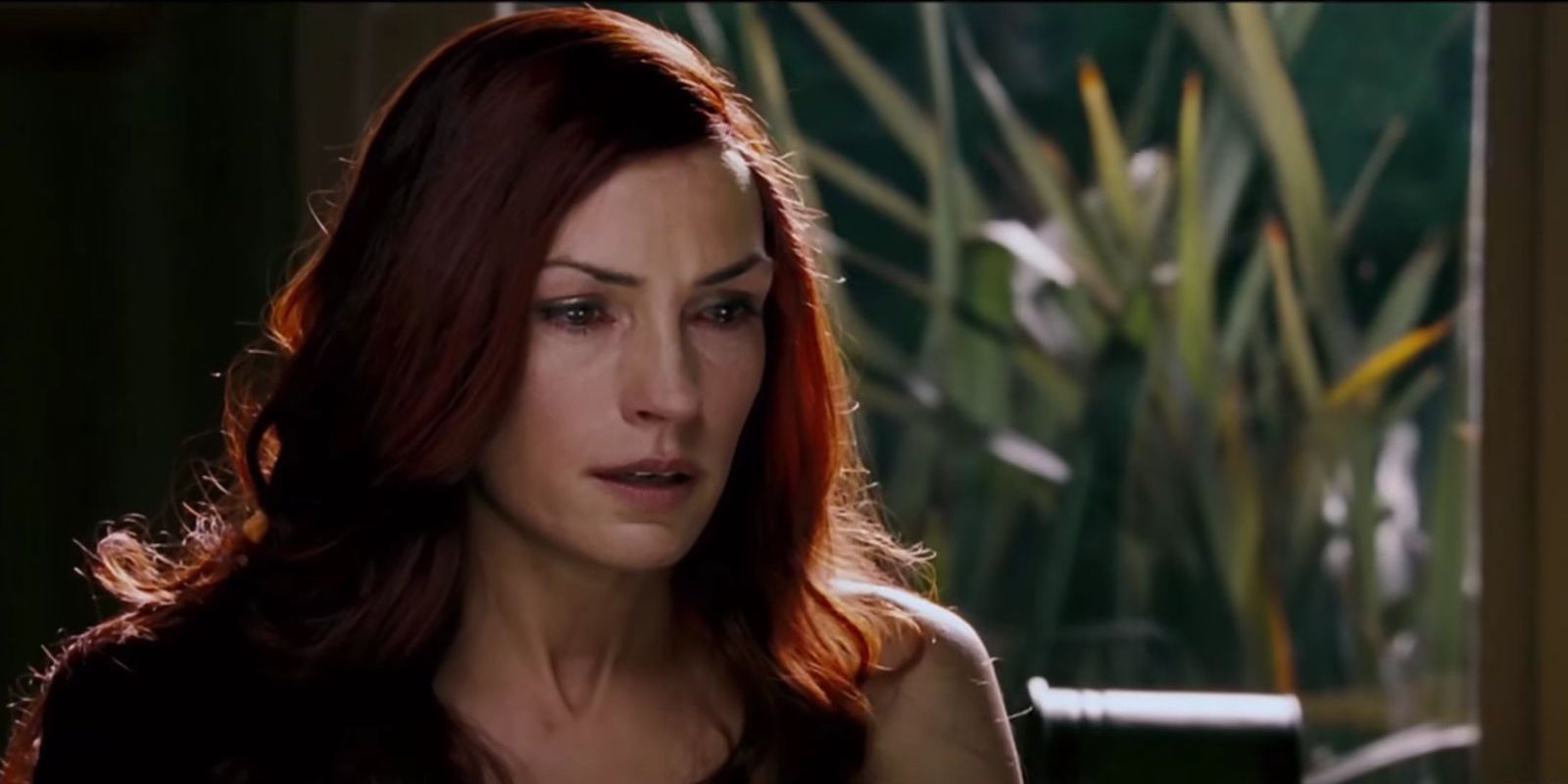 Famke Janssen has revealed if she would return to her iconic role as Jean Grey in another
X-Men
movie.
Janssen famously joined 20th Century Fox's franchise for Bryan Singer's
X-Men
in 2000. Playing the complicated love interest of both Hugh Jackman's Wolverine and James Marsden's Cyclops, Janssen appeared in the studio's original trilogy,
The Wolverine
and
X-Men: Days of Future Past
. Fox has continued with the timeline started in
X-Men
:
First Class
and cast Sophie Turner as a younger Jean.
Despite Janssen seemingly leaving the role behind, she spoke on the red carpet of Simon Kinberg's
Dark Phoenix
and addressed whether she'd suit up as Jean again. "If someone asks me, I might consider it," Janssen told
Variety
. It's a move in the opposite direction to Janssen's previous comments.
Back in 2017, the 54-year-old
said she was done playing Jean
. More recently, Janssen said she hoped
Dark Phoenix could fix the mistakes of X-Men: The Last Stand
. The conclusion to the original trilogy told the story of Jean's "Dark Phoenix Saga" but was famously divisive among fandom.
Dark Phoenix
retold the story with Turner as the lead, but is proving to be equally controversial.
Discussing
Dark Phoenix
, Janssen said, "I'm just happy that Dark Phoenix got her own movie because she deserves it." Despite Janssen's high hopes,
Dark Phoenix
is heading for the
lowest box office opening of all the X-Men movies
.
It's currently unclear what Disney plans to do with the X-Men as Charles Xavier's gifted youngsters finally make the move to the Marvel Cinematic Universe. While Kinberg promised that
Dark Phoenix
marks
the start of a new chapter in the X-Men franchise
, no one is sure whether the likes of Turner, James McAvoy and Michael Fassbender will be back for another movie.
With news that Disney has been approached to
continue the storylines of the acclaimed X-Men: The Animated Series
, perhaps Janssen could voice the character in cartoon form.
Directed and written by Simon Kinberg,
Dark Phoenix
stars James McAvoy, Michael Fassbender, Jennifer Lawrence, Nicholas Holt, Sophie Turner, Tye Sheridan, Alexandra Shipp, Kodi Smit-McPhee, Evan Peters and Jessica Chastain.