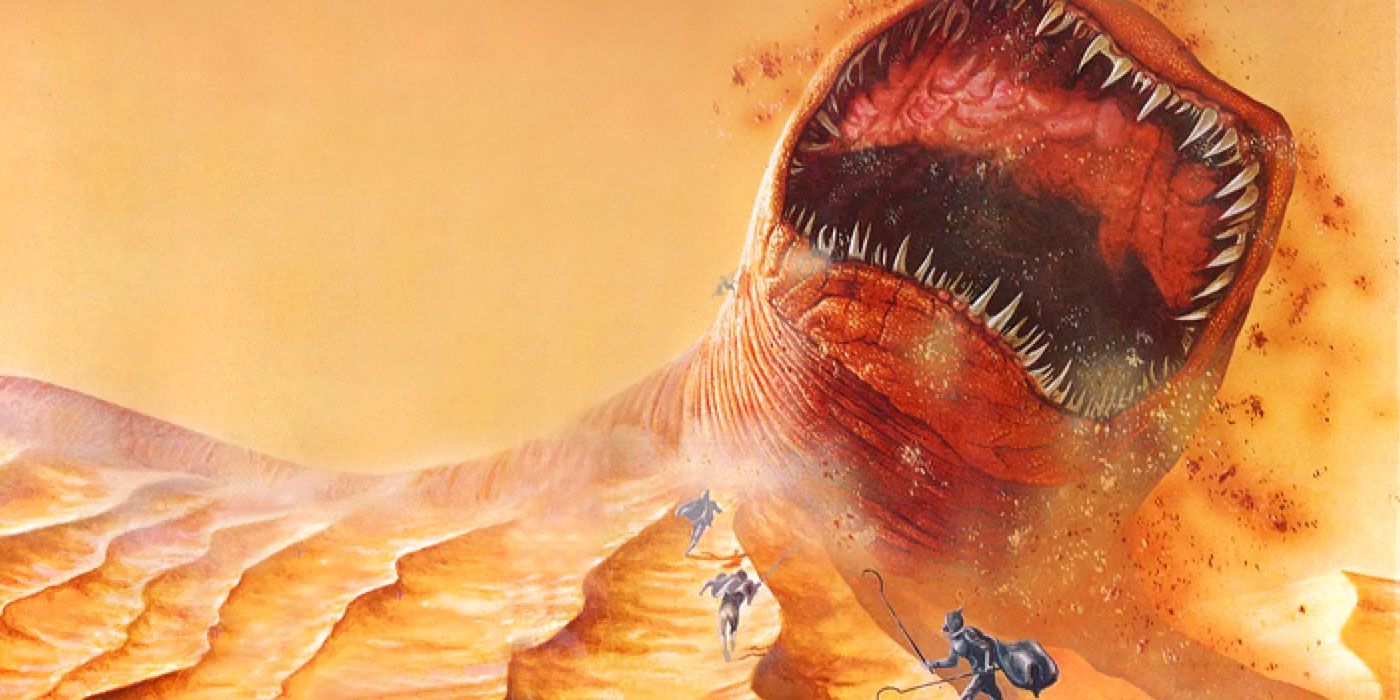 David Dastmalchian, star of Denis Villeneuve's heavily anticipated Dune adaptation, says the new movie will draw more from Frank Herbert's original work than David Lynch's 1984 film did. Speaking with Cinema Blend, Dastmalchian professed his adoration for the book and promises he and the director are focusing on doing it justice on the big screen.
Dastmalchian is excited to work again with the director again mainly because of his ability to bring grand visuals to life, a filmmaking sensibility the star is certain will be brought to Dune. "I think that he is one of the greatest filmmakers of our time and any time, and I believe what he's going to do here, it's just going to take people to a whole other place." The star also spoke highly of Villeneuve's gift for crafting stories with "complex ideas" and "fascinating characters," citing Arrival and Blade Runner 2049.
RELATED: Dune: Josh Brolin Preps for Role in New Photo
Though Dastmalchian is familiar with David Lynch's adaptation, he hasn't watched it in a while. In fact, he's deliberately avoided it while working on his movie, referring strictly to the source material to shape his character.
"It's just a fun and very dense piece of philosophical writing," Dastmalchian said of Herbert's novel. "It's so exciting the thought that this level of maturity and complexity in Herbert's writing is going to be put on a giant screen by Denis Villeneuve. And the cast that he's put together, it's so awesome."
RELATED: Villeneuve's Dune Reboot Adds Ant-Man & the Wasp Star
Dastmalchian plays the novel's main antagonist Piter De Vries, and promises his version is truer to the book than Lyncch's take. "The way Denis has talked about the film and what I've seen, it's absolutely true to and in honor of everything that Frank put into the novel."
Dune was written 55 years ago and adapted as a feature and a Syfy miniseries. A Dune movie directed by Alejandro Jodorowsky was in development for three years in the 1970s, but was never made.
Directed by Denis Villeneuve from a script he co-wrote with Eric Roth and Jon Spaihts, Dune stars Timothée Chalamet, Rebecca Ferguson, Oscar Isaac, Stellan Skarsgård, Javier Bardem, Charlotte Rampling, Dave Bautista, David Dastmalchian, Zendaya, Jason Momoa, Stephen Henderson and Josh Brolin. The first film has a scheduled release date of Nov. 20, 2020.