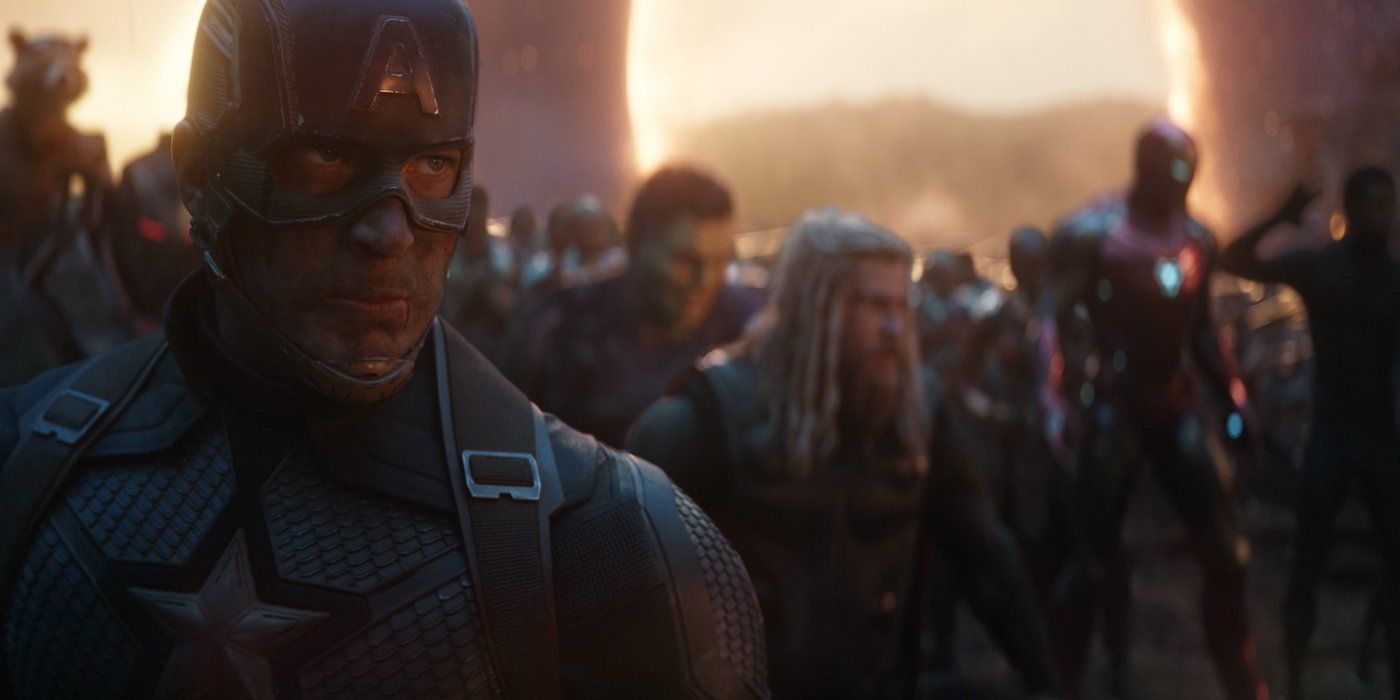 The final battle of Avengers: Endgame featured a veritable who's who of the Marvel Cinematic Universe's most important living character duking it out to decide the final fate of Earth in the end to the studio's Infinity Saga. Although there's a lot you certainly caught, there's a lot you might have missed.
One of the movie's most iconic moments came when Steve Rogers finally lifted Mjolnir, which was hinted at in Avengers: Age of Ultron. Rogers lifted the hammer in Thor #390, but some speculated the MCU version might have lost his worthiness by withholding information about Bucky Barnes/Winter Soldier's role in the death of Howard and Maria Stark. However, Marvel Studios President Kevin confirmed Steve was always able to lift Mjolnir, explaining Steve didn't want to show off or make others feel bad about not being able to lift the legendary weapon.
RELATED: VIDEO: Avengers: Endgame Trailer Scenes Missing or Different in the Film
Check out the video below for more of what you might not have realized about the final battle in Endgame.
Although Thanos has finally been defeated, the MCU is a much different place following his death, as Steve has passed his shield on to Sam Wilson/Falcon, and Tony Stark/Iron Man is dead. The final battle of Endgame will certainly inform a lot of the MCU going forward, at least until the next big bad takes on Earth's Mightiest Heroes.
RELATED: VIDEO: Avengers: Endgame Jokes You Probably Missed
Let us know what you think, and check out many other thought-provoking videos on our YouTube channel! Don't forget to subscribe and click that bell for notifications of brand new content, posted every day!
Directed by Joe and Anthony Russo, Avengers: Endgame stars Robert Downey Jr. as Iron Man, Chris Evans as Captain America, Mark Ruffalo as Bruce Banner, Chris Hemsworth as Thor, Scarlett Johansson as Black Widow, Jeremy Renner as Hawkeye, Brie Larson as Captain Marvel, Paul Rudd as Ant-Man, Don Cheadle as War Machine, Karen Gillan as Nebula, Danai Gurira as Okoye and Bradley Cooper as Rocket, with Gwyneth Paltrow Pepper Potts, Jon Favreau as Happy Hogan, Benedict Wong as Wong, Tessa Thompson as Valkyrie and Josh Brolin as Thanos. The film is in theaters now.